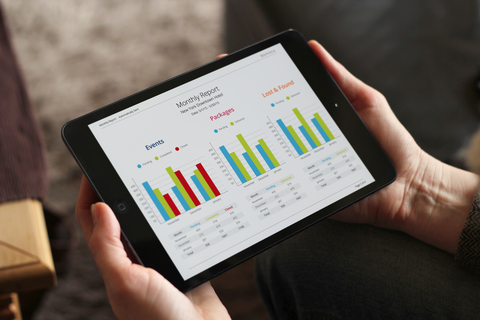 Nuvola, a hotel optimization and guest engagement software company and Gold level member of Oracle PartnerNetwork (OPN), today announced that it has achieved Oracle Validated Integration of its comprehensive optimization software with Oracle Hospitality OPERA. The integration ensures a near-seamless, two-way operational system for the hospitality industry, enhancing information sharing between departments as well as between guests and the hotel.
To achieve Oracle Validated Integration, it is essential that Oracle partners meet a stringent set of requirements that are based on the needs and priorities of the customers. Through this integration, Nuvola is able to create a user-friendly solution for improving hotel operating efficiency and guest satisfaction. Now hotels with Oracle Hospitality OPERA will also benefit from Nuvola's unique holistic solution that bridges the communications gap between back of house processes and guest-facing tasks.
"Nuvola's view of hotel operations aligns well with Oracle Hospitality OPERA," said Juan Carlos Abello, Nuvola CEO.  "This integration is an important step forward in the growth of Nuvola and we're thrilled to achieve Oracle Validated Integration to bring our solution to more hoteliers around the world. The integration of technology throughout the hotel industry will both modernize the sector and bring more easy-to-use solutions to market."
"Achieving Oracle Validated Integration gives our customers confidence that the integration between Nuvola's guest engagement software and Oracle Hospitality OPERA is functionally sound and performs as tested," said David Hicks, Vice President, Worldwide ISV, OEM and Java Business Development, Oracle.  "For solutions deployed on-premises, in the cloud, or both, Oracle Validated Integration applies a rigorous technical review and test process that helps to reduce deployment risk and improves the user experience of the partner's integrated offering."
Developed by hoteliers for hoteliers, Nuvola's software technology is revolutionizing hotel operating procedures. The integration with Oracle Hospitality OPERA allows Nuvola to continue to offer hotels around the globe some of the most advanced and easy-to-use solutions for managing internal operations and enhancing the guest experience.
About Nuvola
Nuvola is a holistic hotel software company that integrates property standard operating procedures into its proprietary system, leading to more efficient back-of-house operations, asset management, and guest engagement. The company offers hotels with a cloud-based solution that is intuitive and scalable and develops a system of staff accountability. Created by hoteliers who have a first-hand understanding of select-service, full-service, and resort-style property processes, Nuvola is constantly working to enhance both the staff and guest experience through its in-house innovation team and integrations with third-party hotel systems. Visit www.mynuvola.com to learn more.
About Oracle Validated Integration
Oracle Validated Integration, available through the Oracle PartnerNetwork (OPN), gives customers confidence that the integration of a complementary partner software product with an Oracle "on-premises" Application has been validated and the products work together as designed. This can help customers reduce risk, improve system implementation cycles, and provide for smoother upgrades and simpler maintenance. Oracle Validated Integration applies a rigorous technical process to review partner integrations and partners who successfully complete the program are authorized to use the "Oracle Validated Integration" logo. For more information, please visit Oracle.com at https://solutions.oracle.com/scwar/scr/AboutPartners/validated-integration/index.html  
About Oracle PartnerNetwork
Oracle PartnerNetwork (OPN) Specialized is the latest version of Oracle's partner program that provides partners with tools to better develop, sell and implement Oracle solutions. OPN Specialized offers resources to train and support specialized knowledge of Oracle products and solutions and has evolved to recognize Oracle's growing product portfolio, partner base and business opportunity. Key to the latest enhancements to OPN is the ability for partners to differentiate through Specializations. Specializations are achieved through competency development, business results, expertise and proven success. To find out more visit http://www.oracle.com/partners.
###
Trademarks
Oracle and Java are registered trademarks of Oracle and/or its affiliates.
Does your company have news it would like to share with our readers? If so, we invite you to review our editorial guidelines and submit your press release for publishing consideration.