Thank you for your interest in submitting an article for publication in Hotel Technology News. We are always on the lookout for timely and compelling articles that align with our content focus (the name of the publication says it all!) and would be of interest to our readership.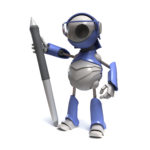 Of particular interest are "viewpoints" opinion pieces on relevant topics authored by subject matter experts. Such articles should consist of original content not previously published elsewhere. We reserve the right to edit for grammar. We are also happy to consider press releases, event announcements, etc., that speak to technology innovation at your hotel or resort.
Hotel Technology News does not use an editorial calendar format. Our general guidelines for "viewpoints" opinion pieces are 750 to 1,500 words. Please include a feature image (that is not copyright-protected), if possible, as well as your headshot.
Please contact Debbie Carson, our associate editor, at debbie@hoteltechnologynews.com if you or a senior-level colleague would like to participate in a Spotlight Interview. An interview (here's an example) can be a great way to help build your own personal brand as well as showcase your hotel or resort as a top performer in terms of technology. There is no cost associated with this opportunity.
A Note to Solution Providers: We would be happy to consider your viewpoints article(s) for publication, provided the content is unbiased and non-promotional in nature and meets our editorial standards. We would also be happy to explore the possibility of featuring you or a senior-level colleague in a Spotlight Interview. There is no cost associated with these opportunities.
We do, however, charge a nominal fee for publication and distribution of vendor-submitted press releases and event announcements. Sponsored article placements are also available. Please click here for details and to purchase credits.
Content Submission Form
Please complete all the fields below. You will receive a confirmation email when your article is published.