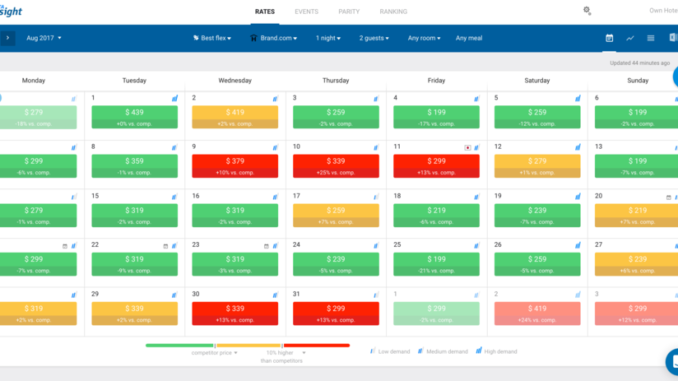 As a hotelier, it's vital to have a dynamic, real-time view of pricing on different points-of-sale across distribution channels.
OTA Insight, the cloud-based data intelligence platform for the hospitality industry, today announced an important new add-on to Rate Insight, its industry-leading rate and market intelligence platform. The Parity Point-of-Sale (POS) add-on will allow hoteliers to investigate rate disparity in different geo-specific source markets.
This update has been built in direct response to this growing industry-wide need for more than one geo-specific vantage point.
For strategic reasons, Brand.com and OTAs often display prices that change according to the country-level information in a user's IP address. But what happens when disparity arises between the rates shown on a hotel's booking engine and a third-party channel for such source markets?
With unlimited live-shopping, this new add-on helps identify these geographic discrepancies. Tapping into select source markets in North America, Europe and Asia, it offers actionable proof of disparity for revenue and distribution managers, helping minimize revenue loss and maximize profit.
OTA Insight serves single properties and multi-property groups, allowing clients to make smarter pricing and distribution decisions, working with more than 40,000 properties globally it continues to innovate its suite of revenue management solutions in line with changing customer needs and trends.
Does your company have news it would like to share with our readers? If so, we invite you to review our editorial guidelines and submit your press release for publishing consideration.