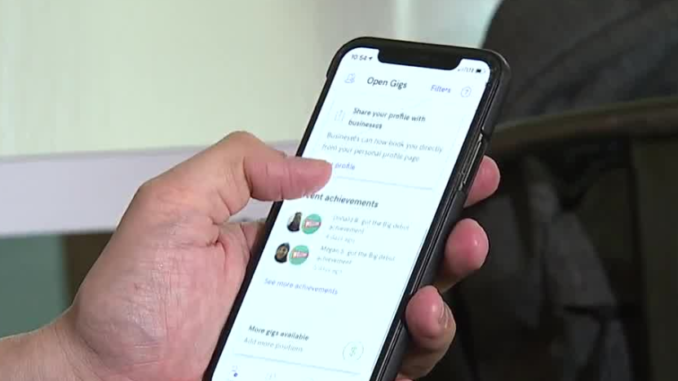 On-demand staffing solution provider Instawork, the leading app for gig workers and hospitality businesses, announced today its expansion into east coast cities, starting with Boston, New York City, and Washington, D.C. Instawork's vision is to create economic opportunity for local workers and hospitality businesses, globally. The gig marketplace enables hospitality professionals a way to find high paying work fast and helps businesses find quality workers.
Over the past several months, Instawork has announced $30 million in funding from top investors including Spark Capital, Benchmark, and Burst Capital and now operates in nine U.S. markets: the Bay Area, Boston, Chicago, Las Vegas, Greater Los Angeles, New York, Greater Phoenix, San Diego, and Washington, D.C.
"There are about 10.7 million Americans employed in the hospitality industry, and a large portion of these workers are in major East Coast cities," said Sumir Meghani, CEO and Co-Founder of Instawork. "Hospitality businesses struggle with high staff turnover and spend approximately 80% of their time on staffing and logistics. Instawork provides experienced and reliable staff at the click of a button. We give Professionals access to well-paid employment opportunities."

The top reasons Professionals come to Instawork are the flexibility around where and when they want to work, higher pay, and substantial shifts. Instawork Professionals find jobs as bartenders, cooks, servers, dishwashers, and more. In fact, over 50% of Professionals are referred by friends and family, and on average, Professionals make $100 a shift and substantially above the minimum wage in their city.
The top reasons Partners come to Instawork is the peace of mind of finding dependable staff quickly when they most need it, and to manage a flexible workforce at the touch of a button. Instawork Partners receive immediate feedback on their gigs with 97% matched with qualified Professionals within 24 hours. Instawork is very easy to use and Professionals and Partners can set up a free account in minutes.
"In just a few short weeks we have been using Instawork we have been able to hire great Professionals quickly and seamlessly," said Amy Brown, Patina Restaurant Group at the New England Aquarium. "Instawork makes it incredibly easy to find, hire, and pay qualified staff who are critical to running our events."

Available on Android and iOS in English and Spanish, Instawork is currently focused on serving the needs of the hospitality industry, connecting thousands of Instawork professionals and business partners every day. On Instawork, businesses can book staff via the mobile app or desktop by selecting from a roster of prequalified, on-demand professionals. The app encourages both Professionals and Partners to rate each other on five-star scale after a gig to help match similar gigs in the future with those who are best qualified. The convenient mobile marketplace also provides real-time location tracking before the gig begins. Partners also have the ability to request the most qualified staff to come back to future gigs.
"I have really enjoyed discovering and working the jobs I have found on Instawork," said Frankie Zapata-Satiah, Instawork professional in Washington, D.C. "Before joining Instawork, searching for high paying, great jobs at the last minute was incredibly difficult and now I can find them with very little effort."