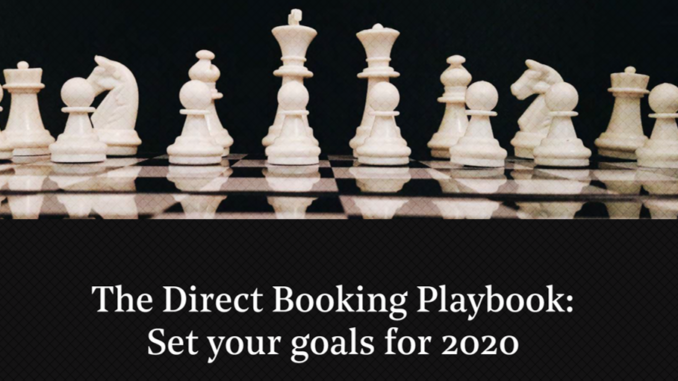 Hotel technology solution provider Triptease has released the Direct Booking Playbook. Structured over three levels for hoteliers of all experiences, the Direct Booking Playbook provides hoteliers with the tools they need to build a strategy of incremental improvement for their business.
Across foundational, advanced and expert chapters, the Direct Booking Playbook not only provides the framework for success, but allows hoteliers to take a step back and evaluate their hotel's effectiveness and efficiency as a whole.
"Let's say one of your major goals for 2020 is to improve your direct website," note the authors. "Where should you start on such a huge task? It may be tempting to experiment with flashy new features such as personalized messages and additional payment options, but if your direct channel is slow, unresponsive and overloaded with text, even the most innovative additions won't prevent visitors from getting frustrated and booking elsewhere. Likewise, committing to a big push on metasearch is all but pointless if you're being undercut by OTAs on every listing."
Through helpful metrics and actionable checklists, the Direct Booking Playbook can help hoteliers ensure their property is prioritizing the tasks that can have the biggest impact on conversion rate, share of direct and revenue per visitor.
"Creating an effective direct booking strategy is different for every hotel, but there are some fundamental pillars that every hotelier should aim to have in place.
Formulated from years of digital marketing and web optimization experience, along with data from millions of bookings and expert insights from our community of industry leaders, the Direct Booking Playbook will help you:
Review your current performance;
Prioritize the work you need to focus on;
Level up in all key areas of your digital strategy.
A solid understanding of the basics ensures that your more complex strategies can be truly game changing for your hotel. That's why our Playbook has been designed to ensure that you focus on the Foundation Level before moving up through Intermediate Level – on to Advanced practices."
Triptease will release additional guides in the coming weeks for each step of the journey, from foundational objectives to intermediate and advanced strategies, and will share real-world methods for success across each topic.
The Direct Booking Playbook can be downloaded here.
Does your company have news it would like to share with our readers? If so, we invite you to review our editorial guidelines and submit your press release for publishing consideration.