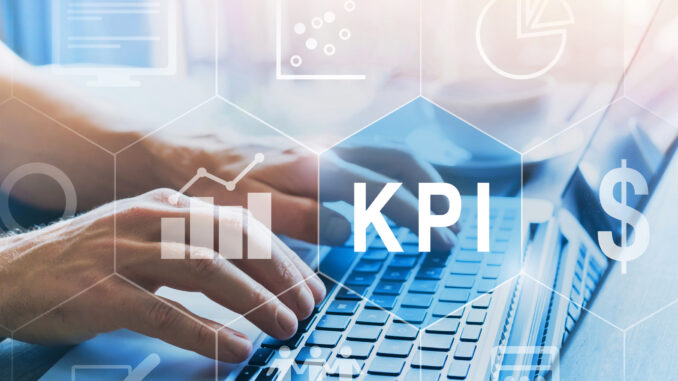 Over the course of the pandemic, I was in constant contact with revenue and cluster revenue managers, which enabled me to build an overview of the impact Covid has had and will continue to have over the coming months on their business. Amongst other topics, my discussions with hoteliers cover shifting consumer trends, activities to drive demand and ways to reduce expenses. In all of these conversations, I sensed subtle shifts in attitude. Revenue managers appeared to be unconsciously changing the way they view their hotels' KPIs, and interestingly enough, they were all moving in more or less the same direction.
Driving RevPAR as a North Star metric came up very few times, while driving Gross Operating Profit Per Available Room (GOPPAR),  Net Operating Income (NOI) and Total Revenue Per Available Room (TRevPar) came up more frequently than expected. Revenue managers appeared to be looking beyond a single metric to achieve a holistic view of their business.
Having said that, it's not as easy as simply replacing your North Star metric with another one. You have to identify which key metric you are trying to affect, how different KPIs are interconnected and how you can tweak each individual KPI to help you reach your end goal.
For the better part of 2020, revenue managers have struggled with constantly changing regulations that impact travel trends, making it impossible to forecast revenues. Hotels should be exploring ways to drive TRevPAR along with reducing labour or operational costs and other overheads, which will positively influence NOI and GOPPAR. This might be difficult to achieve, but trying times call for extraordinary measures.
3 Key Hotel KPIs
Net Operating Income
Net Operating Income is a hotel's revenue generated minus their operating expenses, or the money a hotel has earned after all operating expenses. This is a crucial KPI for hotel owners and investors when they evaluate a property. Besides this, hotels rely on this buffer/profit margin to help them get through tough times. With revenue streams dwindling, this buffer is currently acting as a saviour for many hotels, with those that have more money in the bank no doubt more comfortable in the current situation. Hotels that don't, will have to work doubly hard to boost this KPI in the coming months to ensure their own survival, focusing on maximising profits from the little pick-up they are seeing now. Whenever we see an upturn in demand, this focus on driving NOI will pay off.
Net Operating Income as a KPI is hard to directly impact as it's determined by all of the other KPIs put together and their interconnectedness. Making a big impact on this KPI will call for all hotel departments to work closely together. Revenue managers should drive this KPI in collaboration with other department heads to ensure their hotels profitability and survival. Revenue managers can tweak other KPI levers to boost TRevPAR and reduce cost metrics, without impacting the quality of service or guest experience. Yes, there will be fixed costs you can't impact in the shorter term, but you can certainly optimise variable costs in the short term.
Revenue managers should, however, be cautious about using other levers such as ADR to impact revenue metrics, as this will have an upstream impact on other KPI levers like occupancy rates. The best way forward is to start by determining a minimum profit goal for the hotel. This will help you with setting goals for other interconnected KPIs e.g. GOPPAR, TRevPAR, RevPAR, ADR, occupancy rate and sentiment scores on TripAdvisor/other review sites.
GOPPAR
GOPPAR stands for gross operating profit per available room. If hoteliers want to use a single metric to guide their efforts during this period, it has to be profit-oriented. GOPPAR can help hoteliers to see how they are performing on a high level. GOPPAR shows how revenues and expenses are being distributed per team and cascading to the bottomline. GOPPAR can also help you shine light on the inefficiencies standing in the way of achieving the profit goals of a hotel.
GOPPAR can increase if we focus on using all the options available to us. For instance, one can smartly tweak ADR rates to leverage occupancy rates and drive the highest TRevPAR possible with given occupancy at minimal expenses.
Dropping rates to boost occupancy in the short-term will generate more revenue, but in the mid-term you may lose out on profits if you are not driving that extra TRevPAR. It's important to keep in mind that you perhaps have a fixed minimum cost to service each room/guest. Here, for example, you can incentivise guests to reduce expenses on your behalf. You might offer them a freebie in order to help you reduce operating expenses – i.e. Oaky's Save the Planet Deal, which opts guests out of unnecessary laundry. Our customers who offer this and similar services reduce their costs by an average of €15/request.
TrevPAR: Total Revenue per available room.
The TRevPAR KPI concerns total revenue per available room. Now more than ever, hotels must encourage these guests to open up their wallets and spend on whatever few ancillary services they can offer. Finally, to make it more difficult for hoteliers and revenue managers, 'post-lockdown' travellers' behaviour and expectations have changed. They want to make the most out of what they now recognise to be their limited freedom and they crave creative experiential deals and services. As a result of this, revenue managers now have to think creatively as well as about maximizing profits!
RevPAR has forever been that key North Star metric that the hotels have benchmarked themselves against and organised their activities around. However, RevPAR is only a small revenue metric in the larger picture of maximising revenues and profits. RevPAR is more appropriate if you are only looking at monitoring the performance of the Rooms Divisions team, and the whole revenue driving team.
We as an industry need to regroup and revisit how we align our activities to avoid leaving cash on the counter and creating silos within their organisation. Why not label all teams that can generate revenue as revenue drivers and give them an opportunity to proactively contribute to the revenue potential of the hotel?
Enter TRevPAR. TRevPar is a comprehensive KPI because it looks at, and invites revenue, from all departments, effectively generating a higher total revenue for the hotel. A smart revenue manager who recognises the true revenue potential of the hotel can ask each department how they can contribute to driving TRevPAR. Ideas that these departments can actualise and provide value to include things like an attractive booking package or a smart (in-person/digital) upselling strategy. A revenue manager who does not collaborate with other teams and only worries about advancing RevPar is missing out on the inherent benefits of collaboration.
When thinking about driving TrevPar, first think what your NOI goals are. Then turn your focus to driving more revenue from F&B, parking, ancillary services, spa services, any activity that guests can spend on, and not only room upgrades! For instance, if a guest has booked your most expensive Suite Room, how can you entice this high-flyer to spend even more? For a mid-level spender, can you bundle these services together with a room upgrade, killing two KPIs with one stone?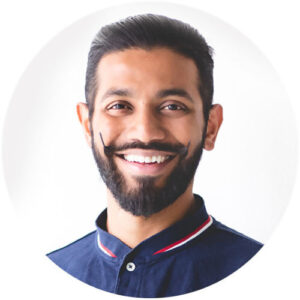 Saahil Karkera is Head of Customer Success at Oaky. He works in tandem with key decision makers across Oaky's diverse customer base, which includes revenue managers and cluster revenue managers from some of the most innovative hotels currently in operation. In his daily conversations with Oaky's hotel customers, he was struck by a notable shift in perspective in regard to measuring success and planning for recovery – one that signalled a sea change in forthcoming hotel operations. For Saahil's continuing glossary of important hotel KPIs, click here, where further actionable insights and visual aids will give you a complete overview of what should be focused on in 2021.
Are you an industry thought leader with a point of view on hotel technology that you would like to share with our readers? If so, we invite you to review our editorial guidelines and submit your article for publishing consideration.