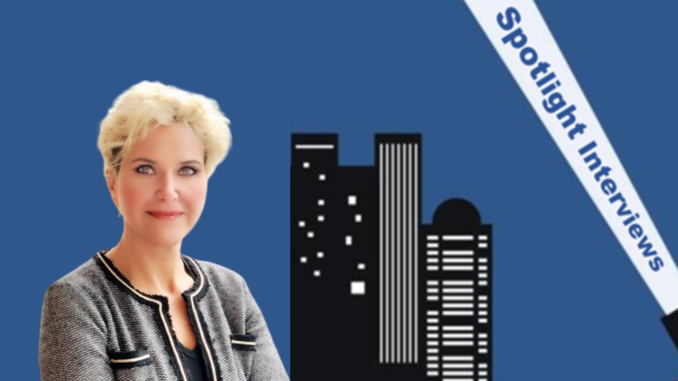 Tanya Pratt, who serves as Associate Vice President at Oracle Hospitality, leading the OPERA Cloud Strategy and Product Management teams, stumbled upon a career in hospitality while still in college. "While I was studying science in school, I got a summer job working at a hotel in downtown Toronto and absolutely loved it," she says. "After graduation, my first job was working the front desk at a 1,600-room in another hotel in downtown Toronto. After that, I moved to another hotel brand to work as an operations coordinator. In this role, I took every opportunity to learn about every functional area, not just in the hotel, but corporate as well. Then, about 15 years ago, I was presented with an opportunity by the corporate CIO who had an interesting project. He was looking to transform the brand's IT operations and felt the best person to carry out this transformation was a leader with a business background. So, he presented me with this opportunity, and I said yes. I continued down this path in an executive IT role when my current opportunity at Oracle Hospitality presented itself."
What is it about hospitality that keeps you inspired and committed to the industry?
I've been steadfast in my commitment since day one. The hospitality industry closely aligns with my core values: loyalty, reliability and commitment to service excellence. Along with these values, perseverance, agility, adaptability and openness to change are all traits that I admire about people in the hospitality industry. We're in a service industry and being committed and dedicated is part of the culture and built into our DNA.
I also believe that no matter who you are, where you are, or no matter what you do for a living, travel is one of those things that brings people together. The experiences that people share with each other, some of their fondest memories, are usually the result of travel, whether it's a local trip or one that takes you internationally. Travel unites humanity, and I very much connect to that on a true emotional level.
What advice would you give to the next generation of hospitality industry leaders?
Educate yourself on all the different opportunities that exist in this industry. When I graduated, l thought that hotel operations was the only path that I could take, but there are so many different paths and opportunities within this dynamic industry. And when someone presents you with that opportunity, just say yes! Take advantage of it and perform at a high-level.
Interestingly, I think a lot of people don't consider hospitality technology as a career path, because it may not have been part of their core curriculum in school, or they don't think they can make a difference in that role. I would say it's quite the opposite. If you're looking for ways to really make an impact, hospitality technology provides a plethora of opportunities to do just that – and on a very large scale.
As 2021 is in full swing, what are some trends that we are likely to see as the industry continues to pivot and shift this year?
We're likely to see more reshaping of brands to fit the new market. This year, hotels will continue to reimagine and rebrand their hospitality experience to attract a new type of guest in new markets, and that requires enhancing the contactless guest journey. Establishing a contactless and low-touch guest journey is something that's been talked about in the industry for a long time, but now it's accelerated because it's become a necessity.
Also, we are going to see hotels do more with less. In this new next of the industry, hotels will be looking to do more with less in order to simplify, streamline and consolidate their systems, strategies and tech solutions. Previously, hotel's tech strategy could have been, 'I'm going to get the best-of-breed, front-office technology or back-office system, etc.' It's now a luxury that no one can afford to wait for. Now, when hotel operators look at it as an entire ecosystem, they realize that approach often results in a duplication of processes and inefficiencies. We're now in a situation where hotels have to and can do more with less. In addition, we will see a continued rise in drive-to destinations as apprehension about international travel and flying continue to linger.
For the long haul, what trends do you think will stay and should be on the top of hoteliers list?
In the short term and long term, there will be more focus on personal safety and cleanliness. It's not that hotels were not clean and safe before; it's just that now they have to be more public about their efforts to keep guests safe. Hotels have to publish their initiatives, plans of actions and standards, because the key to getting business volume back is making people feel safe while at an establishment. The only way they're going to feel safe is to ensure that safety and cleanliness procedures are communicated effectively.
We'll also continue to see an accelerated journey toward the cloud. Cloud technology has been prevalent in the industry for some time, but some hoteliers may have felt that they were not fully prepared or ready for such a shift in their operations. I think they now have to make themselves ready because they have no choice.
Is there anything else you would like to share with our readers in terms of new product announcements, strategic partnerships, customer wins, etc.?
Our strategy remains steadfast in leveraging our technology to help and support our customers. OPERA Cloud Property Management is continuing to innovate, and we're excited about the transformation it is bringing to our customers worldwide. We're expanding OPERA Cloud's reach across the industry, from economy and limited services to luxury hotels as well as expanding in the casino market.
Also, we are enhancing workflows across OPERA Property Management and OPERA Sales and Event Management, which is part of the OPERA Cloud suite, covering property management, distribution, profile management and now sales and events. Additionally, we recently launched OHIP – Oracle Hospitality Integration Platform. OHIP is our next-gen integration solution, which consolidates, centralizes and streamlines all our interface capabilities and related processes into a single and unified platform.