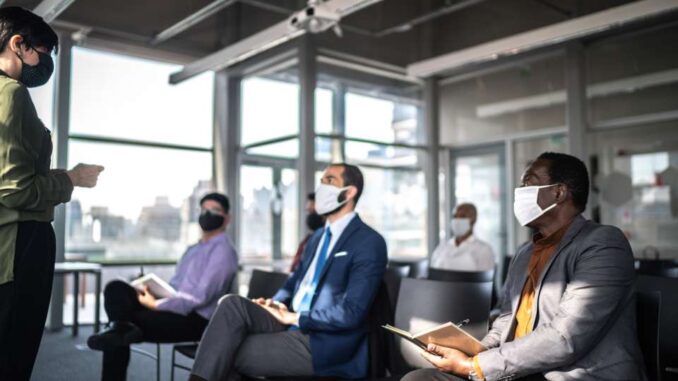 Online learning has its advantages, especially amidst a pandemic. Convenience, flexibility, and cost savings are just a few pluses that come to mind. But when a hotel migrates to a completely new financial management platform or adds new software modules, on-site training is still preferred. It's not that the technology is too difficult to grasp online, but rather, hoteliers seem to thrive when they connect in person with their peers and vendor partners, and they desire to build a relationship with the people behind the software from day one.
2020 was a year of disruption, but it also proved to be a time of productivity. Many hoteliers used their downtime to analyze operational efficiency and technology performance. Those with legacy systems or older software versions took the time to perform systemwide upgrades, while others set out in search of new technologies that would better prepare them for recovery.
For example, hundreds of hotels migrated to Aptech's latest enterprise accounting system last year, and many others invested in our business intelligence and budgeting/forecasting solutions to help them navigate the months and years ahead. It was a busy year for everyone involved. With deployments winding down, we are now knee deep in training — but surprisingly, not remotely. When given the choice between online vs. on-site training, most hoteliers are requesting that we conduct classes on site.
Curious to know why, I asked Aptech users Kaitlin DeFilippo, Corporate Operations Manager for Arbor Lodging Management, and Dominik Gomez, vice president of a New York-based hotel ownership and asset management company, about their recent on-site training experiences.
Why did you opt for on-site training during the pandemic?
Gomez: "We are in the hotel business, and therefore, we must lead by example. If we are apprehensive to hold meetings at our headquarters or hotels, it is sending the wrong message. We must do everything possible today to reassure people that it is safe to travel and meet in groups again, making sure that all safety protocols are in place."
DeFilippo: "We are not afraid to meet as a group; our properties all follow cleaning and safety protocols, and our team willingly wore masks and socially distanced so that they could learn in the best environment possible. Our finance team consists of a small group who are used to working together and being around each other. For us, on-site training just made the most sense."
What did you hope to get out of the onsite training experience?
Gomez: "When we partnered with Aptech, we made an investment in more than just software; we invested in the people behind the technology. For the investment to pay off, it required relationship building, and that starts with training."
DeFilippo: "We embrace onsite training 100%. Hoteliers are in the people business; we thrive off connections we make with others. Onsite training is the ideal environment to really get to know your vendor partners. It's during onsite training that personalities are discovered and motivation to learn the software begins."
Where do you think online training falls short?
Gomez: "The biggest downside to online training is the interruptions. People get too easily distracted or they start multitasking and only grasp part of what they need to learn. Sitting in front of a computer screen also gets tedious, especially when people are learning complex finance processes. It's difficult to gauge a trainee's understanding or interest."
DeFilippo: "In an online setting, there is no stopping to ask questions until the class is done. By then, what you wanted to know is forgotten. Because there is a set time limitation, there is no opportunity for networking or relationship building. There is simply no personality to the event."
What was a positive take-away from your recent training session?
Gomez: "In person training — what we consider "advanced training" — is always better, especially when the class spans six to eight hours for multiple days. The ability to take breaks, grab lunch, and really get to know the players is a critical advantage. If cleaning and safety protocols are followed and social distancing is practiced, the benefits of onsite training will outweigh the costs."
DeFilippo: "Personalities emerge organically with onsite training. It really helped us get to know the people we will be working with. When someone had a question in the moment, they could ask it and get answers immediately. If someone was stuck on a feature or a function of the system, they had time to work through it until they were comfortable with it, and then move on. Online training has its place, but we thrive through personal connections."
So, there you have it. Hoteliers looking to fill their meeting rooms today should reach out to local businesses and encourage onsite training sessions to help with recovery. Supplementing in-person training with weekly Zoom calls or advanced online training sessions is a great way to build report and continue the conversation. Training in person is working for our customers' hotels. It will work for yours as well.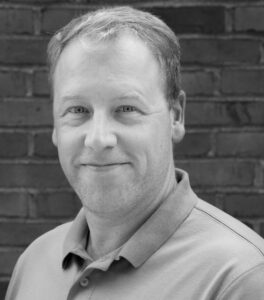 Cam Troutman is Vice President of Aptech Computer Systems Inc., the only provider of a fully integrated enterprise accounting, business intelligence and planning ecosystem to the hospitality industry. Aptech's Business Intelligence, Enterprise Accounting, and Budgeting & Forecasting solutions help hoteliers at the corporate and property levels understand their financial and operational data for faster goal achievement.
Are you an industry thought leader with a point of view on hotel technology that you would like to share with our readers? If so, we invite you to review our editorial guidelines and submit your article for publishing consideration.