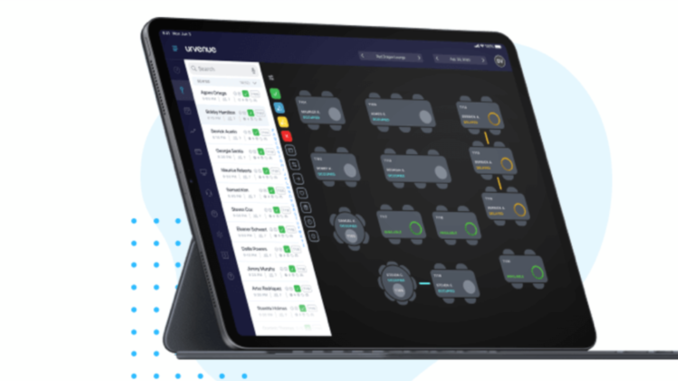 UrVenue is pleased to announce the launch of UV Enterprise, the next generation of its platform to monetize and manage experience-based inventory across an entire property. Just like a property-management system (PMS) which manages an entire property's room inventory, UV Enterprise, the hospitality industry's first official Property Experience Management System (PXMS), is a full-stack technology platform that provides hospitality leaders the ability to sell, yield, and operate on-property experiences.
In a 2021 study with YouGov, 85% of luxury leisure travelers said they would book additional experiences in advance with a single shopping cart experience. UrVenue solves this growing need by enabling guests to book all available experiences throughout the resort and throughout their stay in a single, unified booking cart and empowering hospitality operators to manage all outlet inventory and service all guests in a single platform.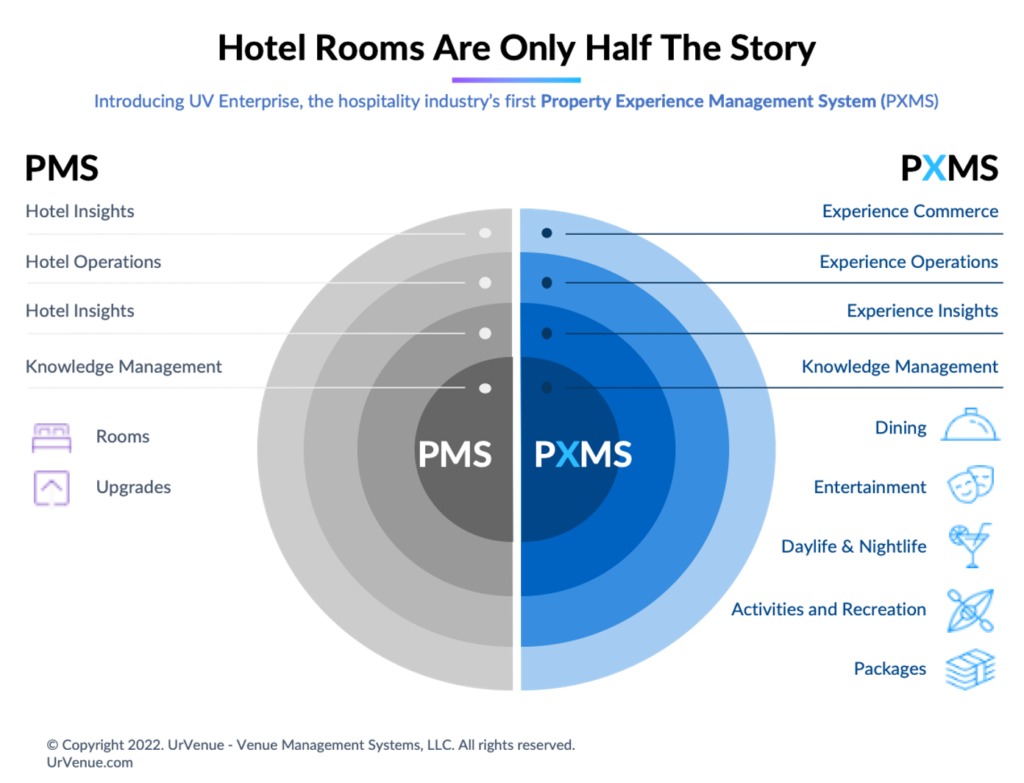 "After more than two years of evolving our industry-leading venue management system, we are very proud to be the pioneers of hospitality's first PXMS," said Deron Pearson, CEO of UrVenue. "We believe UV Enterprise is a game changer, fully capable of standing alone as its own hotel technology classification. Managing each experience on a different, siloed system is a real pain point for resort operations and their customers. UV Enterprise manages them all in one place, making the PXMS an integral part of resort operations, just like the PMS."
UV Enterprise has four core capabilities:
Commerce: Monetize experience-based inventory with a robust booking and ticketing solution that upsells, cross-sells, and packages live inventory
Operations: Streamline property-wide operations, boost team productivity, centralize guest data, and elevate the guest experience.
Insights: Leverage an analytics layer across the entire enterprise to provide commerce and operations insights for every team.
Knowledge Management: Ensure every system, team, guest touchpoint and third party can securely access vital enterprise data in real-time with unparalleled accuracy.
UV Enterprise also includes multiple new and advanced features:
Itinerary Builder:  Delight guests with the ability to book every experience under one roof in a unified booking cart and empower employees to book the same experiences on behalf of guests in the guest services dashboard
Interactive 3D Seating Maps:  Inspire guests with detailed renderings of venues and empower them to choose the exact location of their VIP table or cabana
Distribution Channels: Target guest segments with customized pricing and inventory and manage distribution channels, including 3rd party resellers, with ease
Revenue Management: Yield prices, daypart inventory, and segment customers with robust, automated tools
Comprehensive Payment Methods: Employ a variety of payment options tailored to your experience – reservations, secured reservations, deposits, food and beverage minimums, or full pre-payments
Partner Integrations: Connect the dots between all key guest touchpoints with 30+ integrations with POS, PMS, payment, and other best-in-class partners
Founded in 2011, UrVenue is a dominant presence on the Las Vegas Strip and has expanded to service more than 250 clients in 15 countries. It is specifically built for experience-based inventory found within a resort or mixed-use environments – nightclubs, dayclubs, pools, restaurants, sportsbooks, lounges, shows, recreation, activities, and more. Prior to its official launch, UV Enterprise has been piloted by Las Vegas' and the world's largest integrated resorts.
Does your company have news it would like to share with our readers? If so, we invite you to review our editorial guidelines and submit your press release for publishing consideration.