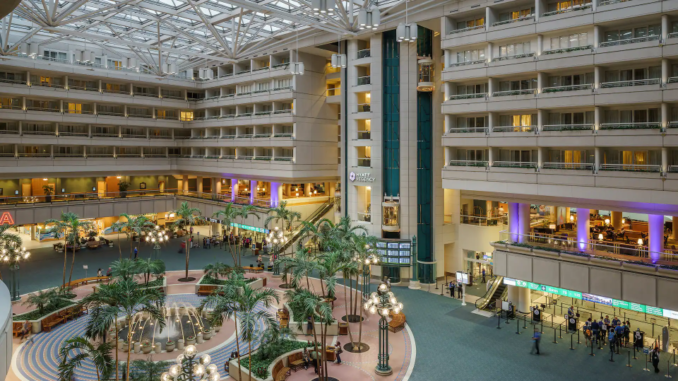 Hyatt Regency Orlando International Airport in Orlando, Florida Shiji Group has gone live with Shiji's Infrasys Cloud point-of-sale solution, marking the 200th installation at Hyatt hotel properties. Shiji and Hyatt originally began working together in 2019 after Hyatt selected Shiji's Infrasys Cloud product to power systems at food and beverage outlets at select Hyatt properties.
Hyatt was seeking an alternative cloud-based POS solution which could be scaled across the globe. Infrasys Cloud quickly became an option of choice for Hyatt due to its global brand footprint, user-friendly interface, hardware versatility, and local service options.
"The continued implementation of Shiji's Infrasys Cloud at Hyatt properties is part of our vision to advance care for colleagues, customers, guests and owners through safe, scalable, reliable and easy to use technology solutions," said Christine Shaughnessy, Vice President, Global Hotel Operational Services, Hyatt. "The flexibility and connectivity of Infrasys Cloud teamed with its advanced integration capabilities streamline our hotels' food and beverage operations and enhance the overall colleague and guest experience."
Infrasys Cloud is considered one of the most flexible and efficient point-of-sales systems on the market today, capable of working with virtually any hardware, improving operational efficiency, and providing a better experience for guests.
"We're proud of our ongoing work with Hyatt, supporting the company with our industry-leading Infrasys Cloud system. Our strategic relationship is driven by listening and implementing continuous improvements to our product and support teams. This way, Hyatt colleagues can spend less time worrying about technology and more time caring for guests," said Kevin King, Chief Operating Officer of Shiji Group.
Does your company have news it would like to share with our readers? If so, we invite you to review our editorial guidelines and submit your press release for publishing consideration.