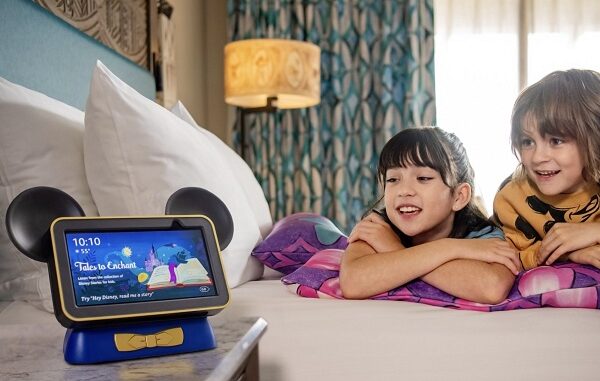 Disney and Amazon have partnered to create "Hey Disney!", a new voice assistant that will soon be available to guests staying in rooms at Walt Disney World Resorts. The device, which is an Amazon Echo-style device adorned with Mickey ears, will allow guests to access Alexa services with a Disney twist, including cameos from over 25 Disney characters. In addition to providing access to Disney content, "Hey Disney!" will also be able to perform everyday tasks such as setting timers and alarms, and checking the weather.
The device is expected to officially launch next year and will offer access to interactive Disney storytelling experiences and entertainment. It will also be able to perform everyday tasks like setting timers and alarms and checking the weather.
Last week, Walt Disney World Resort began installing Amazon Echo Show 5 smart displays equipped with the Disney-branded version of Alexa. Guests at the resort will be able to request amenities, ask for directions or park events, and engage in other interactive activities using the voice assistant. The devices will be placed in a limited number of rooms at the resort, and will eventually be extended to additional hotels across Disney World. However, guests are not required to use the voice assistant and can choose to mute it during their stay. Because the device operates with the hotel room, it will not be automatically connected to any Disney accounts.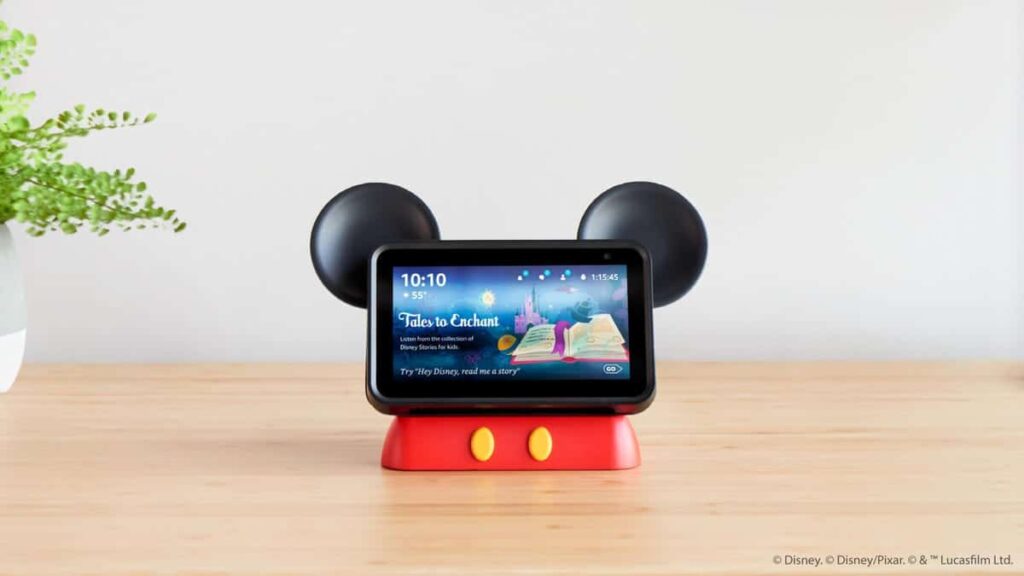 While many are excited about the prospect of using "Hey Disney!" to enhance their resort property stay, others have expressed mixed feelings about the technology. Some have criticized the name of the device, arguing that it lacks creativity and that the syntax of "Hey corporate entity" is odd. Others have pointed out that Toodles, the robot assistant from "Mickey Mouse Clubhouse", would have been a more suitable character for "Hey Disney!" to get kids involved in their Disney trip.
Another concern raised by some is the lack of privacy associated with "Hey Disney!". As the device is a microphone-enabled device, some are worried about the implications of having such devices in hotel rooms. However, Disney has confirmed that "Hey Disney!" is completely opt-in for hotel guests and that the device will be muted when guests enter their rooms, only activating after being manually unmuted.
Additionally, some have questioned the usefulness of "Hey Disney!" in terms of enhancing the park-going experience. The device cannot link to a Disney account, so asking it to book reservations or tickets will not work. For those looking to make dining reservations or book tickets to signature events, it is recommended that they use the My Disney Experience app on their phone instead.
While the digital assistant has the potential to enhance the experience of guests staying at Walt Disney World Resorts, it has also sparked some controversy and raised questions about its effectiveness and potential privacy concerns.
Amazon and Disney announced their collaboration in September 2021, and explained that Alexa and Hey Disney would coexist on Echo devices. According to Amazon, the Disney version of Alexa has "1,000 magical interactions to discover" and a custom guide called the Disney Magical Companion that acts as its own character.
Disney fans who have Alexa at home will be able to access the "Hey Disney" experience by paying an add-on fee for supported Amazon Echo devices via the Amazon Alexa Skills Store when it becomes available on supported devices in the future. "Hey, Disney!" will allow users to interact with their favorite Disney characters, listen to stories, and even ask Olaf about the weather. Additionally, MagicBand+ will reportedly pair with supported Amazon Echo devices to enhance certain "Hey Disney!" experiences.