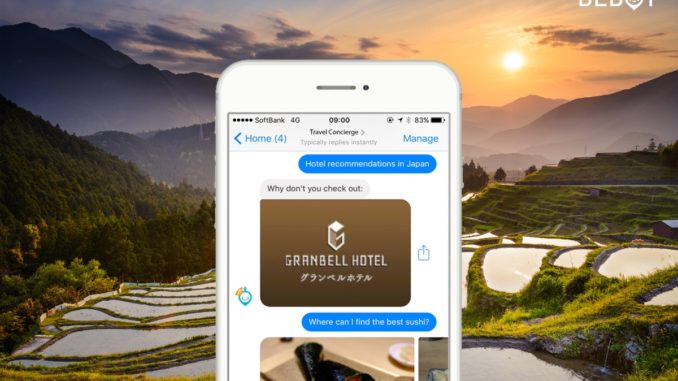 The Granbell Hotel is a cheerful boutique property, located next to Shibuya Station in Tokyo, Japan, that has space-age concierge capabilities. That's thanks to a newly-deployed chatbot platform, called Bebot.
The artificial intelligence (AI) -driven engine, the first of its kind in Japan, is designed to perform a variety of everyday concierge task. The range from allowing guests to reserve tables at local favorite restaurants, including ones that may be under the radar, to managing hotel-specific requests like late check-out approval. 
To get started, guests simply use their smart phones or other mobile device to scan a code given to them during the check-in process. Using any one of several messaging platforms, including Facebook Messenger, guests can then message Bebot questions or requests they have during their stay.
By providing a timely and relevant responses, even when guests are on the go, the technology can help hoteliers improve guest service and the overall quality of the guest experience.
By automating many of the common requests that the front desk receives on a daily basis, Bebot can also go a long way toward increasing operational efficiency, freeing up staff time to focus on other matters. As a plus, Bebot has multilingual capabilities, including the ability to communicate with guests in English and Chinese.
Bebot is a product of Bespoke, a Tokyo-based AI solution provider that specializes in chatbots for the travel and hospitality industry. Bebot is expected to be available soon in multiple other Japanese hotels.