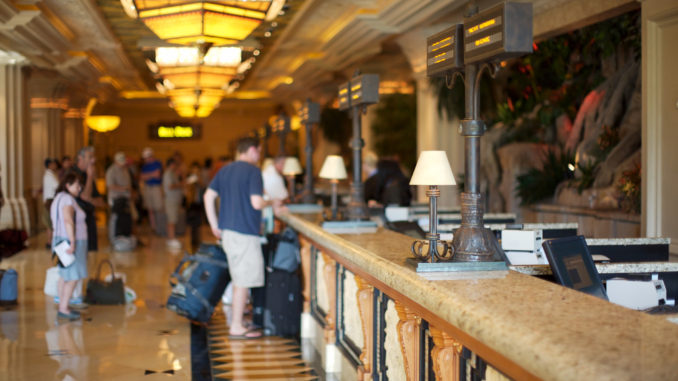 By Jeff Zabin, Managing Editor
Guest Experience Management encompasses virtually all facets of hotel strategy and operations as well as multiple technology platforms. The following are a few of the key concepts that hoteliers should keep in mind as they look to upgrade their capabilities in the area of Guest Experience Management (GEM).
Guest Data Integration
Enhancing the guest experience means understanding people's wants, needs and preferences at a granular level and acting upon that understanding in a systematic fashion. Ideally, each profile record would contain demographic, behavioral and past purchase information about each guest, with details of their stated and inferred preferences.
Today, hotels are able to capture an enormous volume of valuable guest information. Some may be generated through bookings and transaction data. Some may come from guest satisfaction surveys. Some may be based on interactions that take place as casual conversations with the front desk, concierge or bartender, or from observations recorded by the housekeeping staff. Some may come from third-party providers.
Breaking down the data silos is a challenge when disparate technology platforms fail to "talk" with one another. Many hotels today have a blueprint for data management that resembles a penitentiary, rife with walls and divisions. Guest centricity means breaking down these data walls and gaining a unified view of how guests are engaging across all parts of the property.
The centralized data repository, generally housed in the Property Management System (PMS), is the focal point of GEM and an essential tool for enhancing the guest experience.
Guest Segmentation
Guests can be grouped together using meaningful behavioral, demographic and needs-based segmentation schemes. These can then serve as the basis for creating carefully tailored services, communications and promotional offers that serve to enhance the guest experience. Transaction history can be an especially important factor.
Segmentation schemes based on analysis of guest spending patterns can be highly informative for knowing, for example, when and to whom to offer complimentary package and amenity upgrades.
Guests who book through a discount site, who purchased a package deal or who took advantage of a special rate promotion may be grouped together for price sensitivity. Length-of-stay and frequency may be important segmentation factors. So, too, can the extent to which guests utilize the spa, casino or other facilities.
Travel purpose may be another valuable consideration. Business travelers tend to have different wants and needs than leisure travelers, after all, and it may therefore make sense to group them together. Travel occasions (business conferences, weddings, birthday celebrations, etc.), are oftentimes knowable as are life stages (single professional, family with kids, retirees, etc.). These, too, may be valuable for segmentation purposes and creating guest-centric communications.
The Drivers of Guest Satisfaction
Guest satisfaction surveys, as well as TripAdvisor and other popular travel review sites, tend to focus on assessment criteria that include the appearance of physical facilities, staff and service, cleanliness of rooms, amenities, price and value, and so on.
These factors certainly have the greatest impact on the overall guest experience and the likelihood of a guest returning in the future. Each of these factors may, in turn, be influenced by any number of underlying drivers.
Hoteliers at the individual property level, as well as executives at the corporate level, should seek to uncover the causal signs that inform their guests' perceptions of physical facilities, staff and service, cleanliness of rooms, etc. The drivers may be relatively easy to ascertain. The challenge lies in getting to the "drivers of the drivers." What, for example, are the sub-attributes of service quality perception?
Automatically upgrading a guest to a superior room is certainly likely to improve that guest's perception of service quality, especially if they would not have thought that they were eligible for that upgrade. The hotel has made them feel appreciated and valued.
Beyond providing fast, easy and convenient check-in service, and beyond carrying out their regular duties in a friendly manner, front desk staff and all other hotel employees may be expected to make an emotional connection with guests. How does a hotel track and measure – and more importantly, improve – its ability to make this emotional connection?  Such subjective factors may be difficult to ascertain using standard survey tools.
The Guest Journey
The guest journey is the record of every interaction and transaction, both digital and in-person, that a guest is likely to have with the hotel throughout the course of their stay. By mapping the guest journey — preferably, by narrowly-defined segments — hoteliers may be able to identify patterns that speak to shortcomings with the current state of the guest experience.
Further, they may be able to pinpoint specific opportunities for improvement. Uncovering these opportunities is likely to require a considerable amount of time and effort. It means, as a first step, tracking and analyzing the guest experience in the aggregate from the moment guests first step foot in the lobby to the time they check out of the hotel.
Arguably, the guest journey begins much earlier, at the point that a guest sets out to research and explore their stay options, and through the booking process, and it may continue after they check out of the hotel. Employing analytic modeling techniques, hoteliers may be able to dissect the drivers of guest satisfaction to discover some unexpected sub-attributes of service quality perception and also identify some specific areas of "friction" and dissatisfaction.
By meticulously assessing all the different factors that have the greatest impact on the quality of the guest experience with respect to a specific property, the hotelier can hone in on the different elements of the guest journey that come up short and need to be addressed.