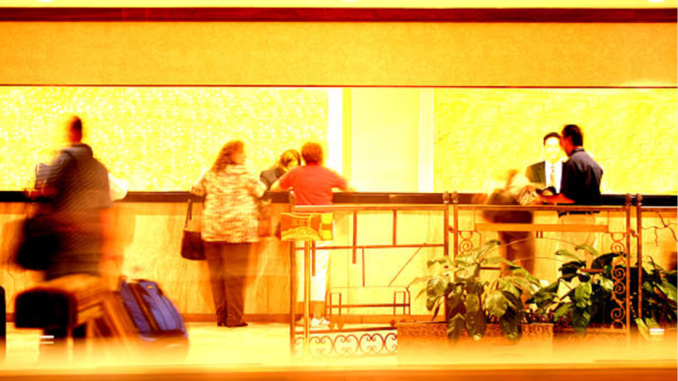 By Jeff Zabin, Managing Editor
With upwards of a hundred solution providers actively developing, marketing and supporting Property Management Systems (PMS), it can be hard to know where to start with the research and evaluation process. The best of these solutions, all of which now offer platform delivery in the cloud, providing for greater flexible and the ability to scale as needed, are impressive by any measure.
Also, in most cases, PMS interfaces are now fully mobile-enabled, allowing for anywhere, anytime access. This isn't to say that systems are becoming identical; on the contrary, different solutions have different features, capabilities and competitive strengths.
So, how should hoteliers go about determining which solution best fits their needs and will most likely deliver the benefits they seek, with minimum hassle and expense? There are many factors to consider, with some factors invariably carrying more weight than others.
First and foremost, hoteliers should consider the extent to which the PMS would likely improve operational efficiencies — and, also, the overall quality of the guest experience.
Regardless of the size or category of the property, hoteliers need to have the right technology foundation in place to be able to offer flawless guest service, whether it's one individual guest renting a room for one night or a large group hosting a conference for a week.
At a minimum, hoteliers should expect any PMS under consideration to cover all the basics. That means everything from facilitating housekeeping assignment and statusing to handling group room block allocations. In all cases, hoteliers should also expect the system to be easy to use; the interface should be intuitive with screens laid out in a logical and easy-to-understand format.
The PMS should have mobile-first design with an intuitive managerial dashboard, easy-to-use functions, and reporting. Some systems incorporate quick-feature icons and drag-and-drop capabilities to help reduce the learning curve and speed workflow.
One consideration should relate to how well the PMS integrates with other technologies — particularly, the central reservations system (CRS) or channel manager. Ideally, hotels should have "centralized shopping" of data, enabling seamless interaction between the CRS and PMS. The systems should directly access a single source for bookings, ARI, content, and media, with no need to sync data. This reduces potential information disparity issues around "last room availability," oversold rooms, etc.
Data integration also needs to extend to the POS systems as well as to any solutions for managing the hotel's spa, golf course, etc. Ultimately, transaction and interaction data from all sources, from retail to maintenance, housekeeping, concierge and other requests, need to become part of the common data flow. Other technologies range from door lock and encoding systems for assigning room keys to telephony and call center management software.
Ideally, a next-generation PMS should also integrate with guest loyalty management and rewards applications and the CRM solution, which enables marketing and sales teams to better target their campaigns. The CRM solution helps ensure that the marketing messages and offers that hotels present to guests across various channels are relevant and likely to elicit a favorable response in terms of bookings and revenue.
And because every property has a unique personality, the PMS should allow for a significant degree of customization, including, for example, the ability to modify screen layouts or the way that printed folios and registration cards appear.
A piece of sage advice before embarking on the PMS-buying journey: "Know thyself."
What are the hotel's strategic priorities? Hoteliers with independent properties may be concerned with direct website booking features, given their need to actively market their properties and control booking costs. They may therefore want to delve deep into the specific features of the systems' integrated booking engine and online marketing capabilities. They may also want to take a close look at the features for controlling rates and availability across online channels.
Some hoteliers may have certain revenue management practices that they want the PMS to support natively. They may want to ensure the system has capabilities for automatically applying rate and inventory controls based on manually-entered "day type" indicators of anticipated demand, for example.
Which PMS on the market best fits the needs of the hotel and will deliver the greatest benefits? In many respects, the answer lies within.