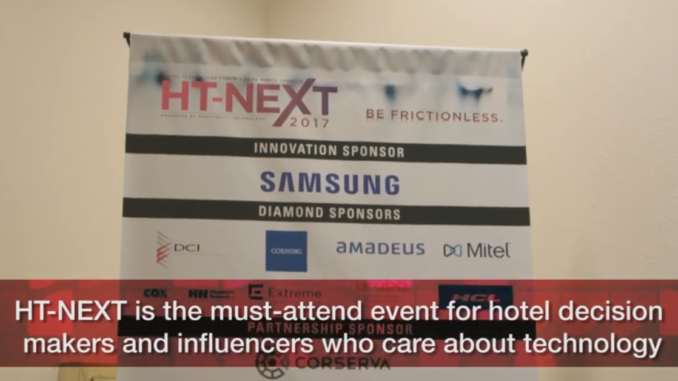 "HT-NEXT has quickly become the must-attend educational and networking experience for hospitality technology professionals and solution providers.
In a program that combines two leading industry events — Hospitality Technology's Hotel Technology Forum and HTNG's North American Conference — HT-NEXT is where the industry meets.
"The Experience" has become a driving force behind a hospitality brand's perception — and technology is the key to creating those experiences. Be a part of HT-NEXT 2018, where hospitality industry thought leaders come together to develop business strategies and discover technology solutions that unleash the experience."
Click here to learn more and to register.