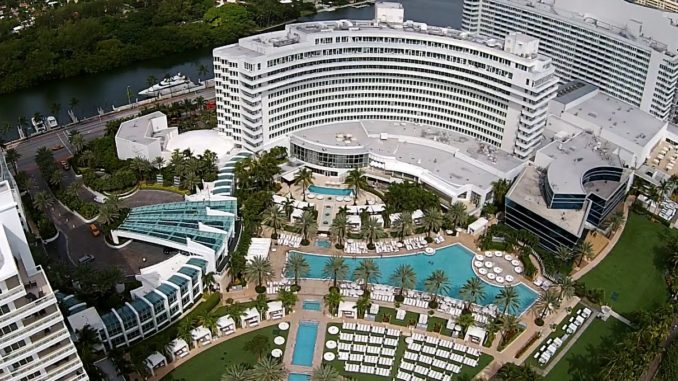 We often overlook how forward thinking the travel industry is, chalking up industry successes to undying human wanderlust and a market demand that never losses steam. In reality, hospitality enthusiasts have long pioneered emerging technologies and invested into cutting edge apps ahead of those who are credited as thought leaders. The travel landscape is populated by innovation and marketing masterpieces, leveraging the newest software to meet growing consumer demands and supersede expectations.
2018 will be no different. The travel industry is looking brighter than ever with profound advances in interconnectivity, a unification of various channels to guide travel-goers through a cohesive funnel. We're seeing smart attached to just about everything, luggage, entry mechanisms, convenience items as the internet of things spreads like wildfire, and we're standing by as drones capture cinematic gold and redefine digital marketing.
Just with all new technology, the novelty of the concept can jade organizations into thinking it's a must-have when often it's not. That being said, inevitably there is a technological advancement that can greatly improve a preexisting travel operation. There has been an obvious shift in consumer behavior over the course of the past decade and any technology that aids enterprises in better understanding or capitalizing on traveler's expectations will have a profound impact on revenue streams.
This year there are five trends that are bound to revolutionize the business-to-consumer dialogue, and businesses certainly do not want to fall on the fringe of these adoptions. Here we explore the five technologies transforming the travel industry before our eyes.
Drone Photography
The game of vacation rentals and hotel bookings is very much a game of aesthetics, as most travelers have not been to the location prior to booking, and, statistically speaking, probably won't return. There's a small window of time that hotels have to captivate their audience and increase the chances of a booking.
Photography is a powerful marketing medium that transports prospective guests into their desired destination, allowing them to immerse themselves in the accommodations before they commit to a stay. In the past, accommodators relied heavily on 3-D visual tours and a series of stock photos to coerce guests into choosing them over the competition, providing online bookers a sample of the total attraction through visualization.
Drones are evolving digital marketing by capturing eye-catching, aerial snapshots of travel destinations; viewers are not only receiving ground-level pictures of their desired accommodations, but instead receiving a movie-like elixir of visual perspectives.
In showing the audience a birds-eye-view, travel industry leaders are showing them a viewpoint they could not possibly see themselves, and that is the selling point. Travelers are inherently looking for an experience beyond the accommodations, and drone footage entices them, ushering them through the booking process and bringing them one step closer to finalizing their stay.
Alternative Payments
Logically, the more forms of payment travel providers accept, the more business they'll attract. When we say alternative forms of payment, we are referring to anything beyond the typical credit card or cash transactions, including other forms of currency ranging from cryptocurrencies to loyalty points. Consumers will choose the most convenient choice for them regardless if it is the most inconvenient for the provider.
Loyalty points or brand-issued bonus cards are a highly effective tool for generating repeat business, which is completely necessary in loyalty-averse industries like hospitality and travel. In the age of the informed buyer and amidst a saturated market, any customer convenience that elevates one brand over another is rewarded with loyalty. In rewarding consumers with virtual points that translate into real savings, players within the travel industry disintegrates that loyalty barrier and takes control of how their brands measure against competitors.
Although this is effective, the travel industry is moving beyond its traditional tricks and trades as it follows the cryptocurrency wave, adopting and implementing crypto payment gateways to captivate the digital consumer. This past year, Expedia and Cheap-O-Air have opened the door for cryptocurrencies, allowing travelers to purchase flights, hotels, and vacation packages with their completely digitalized tender and ushering in a new era for the travel industry.
What most don't know is that cryptocurrencies have applications within the travel industry beyond their monetary value, and those applications stem from blockchain technology. The crypto buzz began with Bitcoin, but by pulling back the curtain and digesting the foundational technology, thought leaders have begun leveraging blockchain to heighten security, increase convenience, and revitalize transparency. Blockchain, a decentralized ledger and public record keeping device, has the ability to transform the travel industry.
In the near future, travel industry leaders will begin building their own blockchain to group into their current offerings, tackling current shortcomings within the traditional infrastructure. Through blockchain technology, travel industry leaders can help travelers triumph international exchange rates, instrumenting a singular currency that allows them to purchase their services from anywhere on the globe. Adopters will escape transaction fees and the crippling costs associated with physical coinage.
The Internet of Things
Over the past decade, consumer climates have been melting together, previously disparate systems are becoming increasingly interconnected, and this will intensify in 2018. This is the year of smart sensors; trackers tacked onto non-technological items to create dialogue between all those items and smart devices, a conversation resulting in real-time control and analytics involving processes that usually flow more organically. Smart sensors are mining copious amounts of data from systems that, by comparison, we previously knew very little about. In connecting these systems through smart sensors, operators are creating critically new data sources.
Travel industry leaders are likely to see the IoT take off in the hotel landscape in particular, offering hotels the data required to completely personalize guest experience. Hotels are tapping into IoT through in-room tablets that connect to various elements within the hotel room and the surrounding facilities. In connecting smart devices to a network of controls, guests can manipulate their experience according to their specific needs.
The customization extends from room temperature to television controls, granting guests the ability to change setting from a centralized dashboard. Not only do they now have control, they have control directly from a smart device, implementing these changes in real-time, at the push of a button. In implementing guest-friendly IoT solutions, travel industry leaders are simultaneously morphing to consumer demands and collecting data to leverage through other channels such as marketing and operations. IoT is a win-win; businesses learn more about what travelers want and travelers receive a positive brand interaction.
Mobile Engagement
Mobile engagement is certainly nothing new; we have seen mobile engagement steadily increasing from the advent of smartphones onward. However, as smartphones become more and more intelligent, the travel industry must run equally intelligent campaigns to engage their users.
At this point in time, all desktop travel portals and booking engines must have a mobile counterpart; this is simply a market imperative. On-the-move travelers who wish to book are looking to engage through a mobile device with a quick and painless check-out process. This includes one-click payments and a powerful UX/UI that encourages repeat use. It's the mobile nuances that are establishing the dominant players in travel accommodations from the lesser known.
Big names are streamlining desktop-to-mobile services and running multi-channel systems to accommodate the average smart phone user, informing travels of flight information and travel reminders via mobile outreach, subscribing to text-message notification services that they know will reach their consumer.
In conjunction with the IoT, we are also witnessing an adoption of mobile keycards and boarding passes, passes delivered directly to the guest's phone and stored in the phone's wallet. From the mobile wallet travelers unlock hotel rooms and board flight by scanning their devices to a NFC reader, making physical keycards and the tedious task of printing boarding passes obsolete.
Artificial Intelligence
This is by far one of the most promising technologies to hit the travel industry, reducing overhead for all sectors by cutting out human capital and replacing these resources with artificial intelligence. Chatbots, offshoots of artificial intelligence, have infiltrated customer service, programmed to resolve simple issues that previously required a real-life agent to mitigate.
These AI bots are capable of organizing travel plans and troubleshooting, transferring customers to actual agents when the conversation supersedes their capabilities. Those who have adopted AI bots, have engineered their own solutions, outfitting their business with bots who know the company architecture inside and out.
The best part of these five technologies is their ability to coexist and how powerful they are when they are used in conjunction with each other. As we approach the halfway mark for 2018, it is paramount that hotel and travel industry leaders assemble robust development teams to carry their systems through to 2019. This will ensure that brand leaders retain their position and all players trailing behind propel themselves upward. If the resources are not available in-house, which they often are not, leaders are well-suited seeking development services outside of their internal team.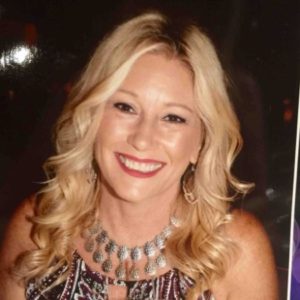 Michelle Ogden is an industry Travel and Hospitality Extraordinaire and Director of Global Sales at Chetu, Inc. Chetu is a custom software provider, augmentation accommodator, and thought-leader within the programming community. As an experienced leader and communicator, Michelle offers commentary on the changing tides within the travel industry, offering predictions on how emerging technologies will rattle the pre-existing system.
Note: The viewpoints expressed in this article are those of the author. They do not necessarily reflect the opinion of Hotel Technology News or its parent company Starfleet Media. To submit an article for publishing consideration, please click here.