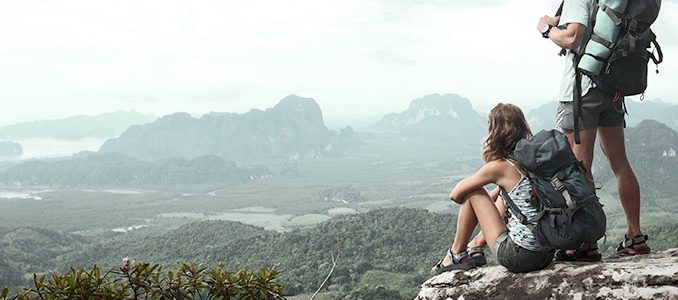 Among the driving forces behind next-generation hotel management solutions are: connectivity, integration and interoperability of channels, data and hotel technologies. Now Sabre Hospitality has taken another step in the direction of creating a unified hotel management platform, by integrating a new channel with the launch of SynXis Tour Manager. The solution, which was announced today, is designed to help hotel operators seamlessly manage distribution to tour operators and destination management companies.
Distribution through the tour operator channel has in the past tended to be a manual process and one that has often existed outside of a hotel operator's technology systems. This has made the process labor-intensive and, often, poorly coordinated. Most hotels' current operating model with tour operators is time consuming, manual and expensive. Rates are often bound by annual contracts and remain static, resulting in rate disparity with other channels and the inability to adjust pricing throughout the year. In addition, more and more tour packages are becoming dynamic and require a real-time approach.
Hotel distribution through tour operators is particularly important for hotels in tourist destinations, especially in the Europe, Middle East and Africa and South America regions. In fact, according to various sources, some hotel brands see upwards of 20 percent of their revenue coming from the tour operator segment.
With the launch of SynXis Tour Manager, Sabre seeks to enable hotel operators to centrally manage distribution through this channel, automating rates, availability and reservation delivery, while allowing tour operators to access new hotel content and real-time packaging solutions online and within travel agency tools.  Hotel operators can now automate and better integrate this channel within their broader distribution strategy and process.
SynXis Tour Manager offers a fully integrated solution for hoteliers to connect with relevant tour operators and centrally manage their distribution strategies via the SynXis Enterprise Platform. It connects to hundreds of global tour operators and destination management companies, giving them the option to transform the current operating model with tour operators via fully integrated automation for rates, inventory, availability and reservation delivery to the hotel.
Assuming the solution performs according to expectations, it should pay for itself quickly.  After all, it gives hotel operators the opportunity to increase revenue by dynamically yielding rates for the tour operators and eliminating static rates, inventory blocks and time-consuming email/fax-based confirmations with a unique two-way integration to tour operators. The integration of distribution and channel optimization capabilities should allow hotel operators to make a positive impact on customers' operations and revenue growth as well as enhance the overall quality of the guest experience.
Disclosure: The solution provider featured in this article is a current or past client of Starfleet Media, which is the publisher of Hotel Technology News.