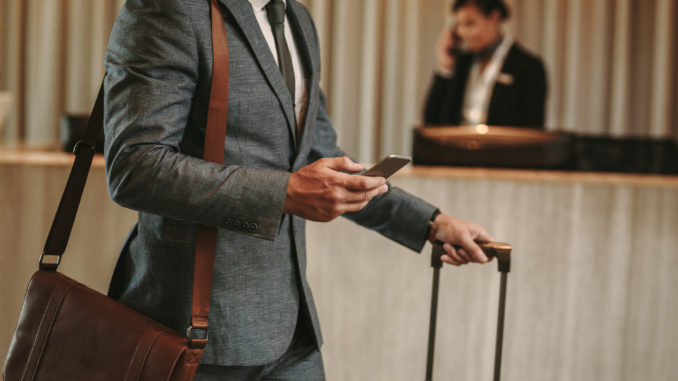 Hotels are much more than just a bed and pillow for most people these days. Sure, the highlight of their journey is likely the reason for their trip — the major tourist attractions, the concerts or events, the big meeting or conference, but ultimately, travelers expect their hotel to be a dependable, comfortable, and even luxurious backdrop to what is hopefully a memorable experience. Guests want amenities and services that enable a seamless experience, allowing them to enjoy being in and move freely to and from their room with maximum ease.
The best way to give guests that seamless experience? Allow them to get in touch with you on the spot. Guests want to be able to proceed with their trip with as less effort or challenges as possible. By enabling real-time communication with your hotel, you'll be able to afford guests that very convenience that optimizes their stay.  
And don't worry, guests do want easier ways to talk with you. You might think that guests are turned-off by over-communication, but quite the opposite is true: giving guests mobile means of communication is better for customer satisfaction. An Oracle Hospitality and Phocuswright survey shows that 64% of U.S. hotel guests think it's "very or extremely" important for hotels to invest in technology that enhances the guest experience. That same report showed that 94% of business travelers and 80% of leisure travelers want to use their smartphones to request service and message staff, emphasizing the importance for real-time communication.
Another report underlines this need: a report from J.D. Power & Associates shows that 25% of guests use mobile to make online reservations, and although only 4% of check-ins and 1% of check-outs occur through mobile apps, when it is used, there is higher guest satisfaction. With 25% of guests using their smartphones and 67% guests using their desktop to book rooms, hotels need to be there for guests when they need them, and that means making real-time communication available through every step of the process.
Even before a guest books a room, they should be able to start communicating with you about their needs in real-time. Give them multiple channels for that real-time communication to jumpstart their trip, such as:
Live chat: While guests are browsing your website, they should be able to contact you immediately for any questions about booking.
Social media: Make sure you're listening to what people are saying about your hotel on social media. When a potential guest mentions your brand in a post, you can respond quickly in real-time, demonstrating your credibility, and commitment to guests.
Text messaging: Give potential guests a way to get in touch with you – even if they're not at their computer. If they have a question or thought on-the-go, be there for them through a text.
Once a guest gets to your hotel, that doesn't mean that the conversations should stop. Real-time communication is crucial during a guest's stay in several ways:
Knowing when their room is ready: Send them a text when you've finished tidying up their room, and they'll appreciate knowing that they can head back to a clean space.
Getting what they need as fast as possible: Let guests know that you've got those extra towels and they're on their way to their room so they know you're working hard for them.
Resolving issues as fast as possible: Give updates if something isn't working, or communicate with them to figure out exactly what they need so you can deliver quicker solutions.
Alerting guests on emergencies: Guests will especially appreciate being looped in on emergencies in real-time so they can reduce their worry.
Engaging guests with onsite activities and events to increase attendance: Maybe a guest didn't know about the live music you have by the pool – but now they do!
But don't think that real-time communication is just between you and the guests. You can use various communication channels to keep your staff up-to-date and manage internal processes in a more streamlined way, like:
Identifying issues within the hotel needs to be real time and fast: If your staff is aware of an issue as soon as it happens, they can fix it just as quickly and get back to helping your guests.
Knowing what is going on and when: Whether you need to alert your team as to construction in certain areas or want to assemble them for an emergency team meeting, being able to do-so in real-time will allow everyone to stay in-the-know.
Notifying the team of weather alerts: If the team needs to know about an impending storm, alerting them in real-time means they can get started on preparing.
Updating them with HR information: There's nothing worse than not knowing what's going on with your team, but by giving staff HR information right away, they'll appreciate not having to hear news through the grapevine.
Last minute staff schedule change: Sometimes you can't prevent last-minute scheduling changes, but you can improve your ability to let the staff know so that they feel like you're doing your best to be considerate of their time.
Enabling real-time communication will undoubtedly provide your guests with greater satisfaction and improve the ability of your own team to optimize the guest experience. Hotels must incorporate things like live chat, mobile apps, and text messaging capabilities to ensure they're available whenever guests (or their staff) needs them. As a society, we're already used to operating on a 24 hour-per-day clock of finding and getting information instantaneously. It's time for hotels to offer that same availability to their guests.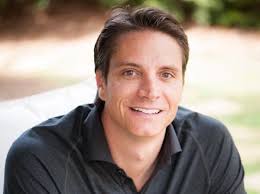 Ford Blakely is the founder and CEO of Zingle. As a frustrated consumer with an entrepreneurial spirit, Ford sought to figure out a quicker way to order his latte in the morning. He did – and in 2009 Zingle was born as the first two-way, business-and-customer communication platform. Currently, thousands of hotels, food retailers and other businesses use the software platform to increase efficiency, revenue and customer loyalty by providing a quick and simple way to communicate with customers through text messaging – people's preferred method of communication today.
Are you an industry thought leader with a point of view on hotel technology that you would like to share with our readers? If so, we invite you to review our editorial guidelines and submit your article for publishing consideration.