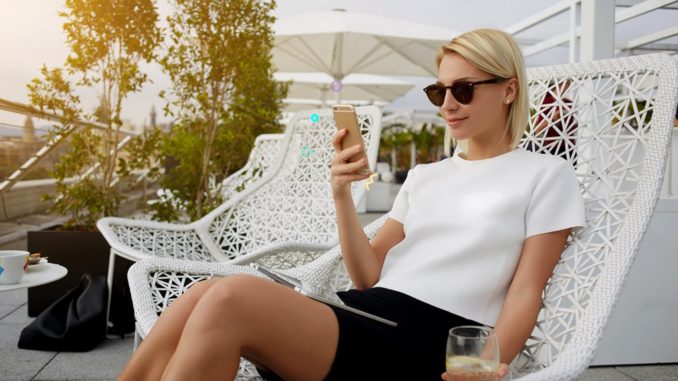 With hoteliers continuing to double down on technology spending aimed at increasing loyalty and personalizing the end-to-end travel experience, leading business-to-customer messaging solution, Zingle, based in Carlsbad, California, today announced several new artificial intelligence and analytics features designed to do just that.
After raising an additional $11 million in funding late last year, the Zingle team has been focused on building out their suite of hospitality-specific product features. These features, which enable hotels to communicate with guests in more meaningful and personalized ways while capturing powerful and actionable insights to improve operations, include:
Auto-categorization. Auto-categorization takes Zingle's manual categorization of messages to the next level, applying artificial intelligence to automatically categorize messages. This gives hotels greater insights into trending topics and potential service issues.
Rollup analytics. Rollup analytics and reporting is a powerful way to gain insight into guest engagement and resolution performance, not just for a specific location, but across all the properties in a portfolio. Users are able to get as granular as needed with filtering and grouping capabilities, or select different attributes to look at big-picture performance metrics across all properties.
Intent-triggered automation. Automations ("Zings") are powerful, automated workflows hotel operators can deploy to drive operational efficiencies and improve the guest experience. Zingle users can set up a "trigger" that will automate an "action." Intent-triggered automations use Zingle's trained AI to recognize hospitality focused "intents" in guest messages. There are dozens of intents available today, including intents to recognize plumbing issues, process information requests (like gym hours), or request room-cleaning.
Conversation analytics. Zingle's new conversation analytics provide real-time data and insights on how responsive guests are through all the messaging channels Zingle supports, and how effective staff is in responding to and resolving guest needs. Reports include insights on conversation volumes, median messages per conversation, peak message times, user responsiveness and resolution times by agent, resolution performance by time period, and more. Analytics provide actionable guidance for increased customer engagement, as well as the ability to maximize team efficiency and effectiveness.
In addition to a steady stream of new product features and enhancements, Zingle has seen impressive growth in its customer base, and an explosive expansion of activity on its platform as hotels discover new and innovative ways to engage and service guests with brand-differentiated experiences orchestrated through Zingle.
In recent quarters, hundreds of new hotels and resorts have subscribed to Zingle's software-as-a-service solution, including properties from such notable brands as Kalahari Resorts, InterContinental Hotels & Resorts, and Great Wolf Lodge. The number of conversations facilitated through Zingle's messaging platform increased 227 percent year-over-year.
Does your company have news it would like to share with our readers? If so, we invite you to review our editorial guidelines and submit your press release for publishing consideration.