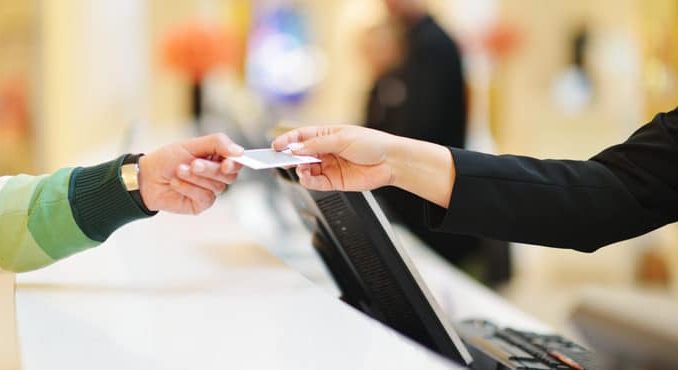 Customers have plenty of choices when it comes to selecting a hotel for their next stay. Between competitive pricing and endless options, loyalty is hard to come by. Yet, that loyalty is crucial for earning repeat and new business.
But how does a hotel capture the ever-elusive loyalty of a customer? Well, consider how you've established loyalty within your personal relationships: By gaining a better understanding of  people through communication, you earn their trust and loyalty.
Hotels can employ the same principles to their relationships with guests by building relationships through conversations. Just like your personal relationships didn't start and end with a single conversation, the same goes for hotels cultivating relationships with guests. Hotels must train their organizations to engage with guests throughout their stay, starting from the moment that you "meet" during booking, and continuing after they've checked out.
Meeting at booking
Let's look at how we start to build relationships that create  loyal guests. Since we've identified that communication and conversation are the main drivers in relationship-building, we need to start these conversations the moment hotels meet their guests -– and this isn't when they arrive for check-in.
The moment you first meet your guests is when they start the booking process. When potential guests visit your site you should be engaging them in conversation. Leverage things like live chat to help them with the planning and booking process. Not only will you facilitate an easier process (which they will certainly appreciate), you'll also create more brand engagement and increase the chance of booking on your site instead of through an online travel agency. Once they've clicked "book," it's just the beginning though. You've earned enough trust to get them to give you a try, and now it's time to continue cultivating that relationship.
During check-in
Once your guests actually arrive at your hotel, your staff needs to be prepared. Make sure they know that these interactions are more than just transactional. Check-in presents an excellent opportunity to have a conversation, learning more about the customer and determining how your staff can better serve them throughout their stay. The check-in process is also often the first interaction guests have with hotel staff, so they should be trained to ask questions about the guests' stay to gain this intel.
Staff should ask questions about the guests' stay and look to offer tips and recommendations based on the data that you've already collected on them through the booking process. This will allow you to personalize the guest experience. For example, the staff at the front desk might recommend specific activities and events to a family of four, but offer daily wake up calls or newspaper to a guest on a business trip. Though all of these recommendations are intended to enhance a guest's stay, hotel staff should also be well-versed in the nuances of having these types of conversations. Not every guest is going to want to engage, and that's okay too – but staff should recognize when to keep the conversation going, or simply send guests with what they need to get on their way.
During their stay
Throughout a guest's stay, you'll obviously want to give guests space to enjoy and make the most out of their trip, but that doesn't mean the conversations stop after check-in. In fact, hotels should always offer a form of communication for guests to engage with staff throughout their stay. Consider the ways in which it would be most convenient for your guests to get in touch with staff, whether through a mobile app, text messaging, kiosks, or even voice-enabled devices, and ensure they know that you're just a click, tap, or holler away.
When guests know that you're always available to serve them, they feel special and their trust in you grows – both of which help you inch closer to earning their loyalty. Enabling guests to make requests and ask questions through their preferred channel reinforces that your hotel caters to every guest's individuals needs, including them.
After check-out
After the honeymoon is over (both figuratively and sometimes literally), that doesn't mean that you should stop finding ways to "talk" with your guests. They might have left the building, but that relationship still needs nurturing, and there are plenty of opportunities for continuing the conversation. Make sure you capture information that is related to the guest, including activities, meals, bike rentals, etc. so that you can re-engage  with the guest. After all, if you were "listening" during all of those conversations, you should have plenty of information to offer them special incentives on things you know that they already love (and have enjoyed).
For example, if you know that the guest rented bikes and ordered room service breakfast, then you can engage them with a remarketing email offering a free bike rental or breakfast. This shows the guest that you weren't just offering them a room during their stay, but that you actually cared that they had a good time, and want them to have a good time during their next stay. These little details show you care, which is important in any relationship, and will help build that loyalty.
Throughout all of these conversations with guests, hotels should be looking to create the most memorable experiences possible -– from the moment of booking, all the way until after check-out. By doing so you will form long-lasting, loyal relationships with your guests.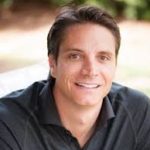 Ford Blakely is the founder and CEO of Zingle. As a frustrated consumer with an entrepreneurial spirit, Ford sought to figure out a quicker way to order his latte in the morning. He did – and in 2009 Zingle was born as the first two-way, business-and-customer communication platform. Currently, thousands of hotels, food retailers and other businesses use the software platform to increase efficiency, revenue and customer loyalty by providing a quick and simple way to communicate with customers through text messaging – people's preferred method of communication today.
Are you an industry thought leader with a point of view on hotel technology that you would like to share with our readers? If so, we invite you to review our editorial guidelines and submit your article for publishing consideration.