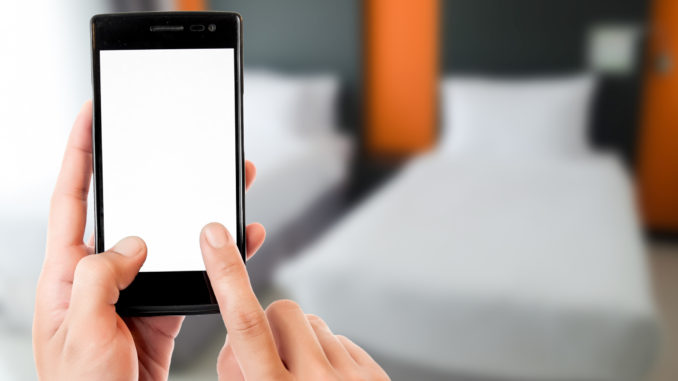 When a guest stays at your hotel, you're not just offering them a room or a place to sleep — you're providing an experience. Everything from the unique design of your hotel, to the personalized service you provide plays a pivotal role in creating this experience. However, even after you've gone the extra mile to create a memorable experience for your guests, if your staff isn't efficient, you'll be memorable for all the wrong reasons.
Outdated processes and antiquated technology burn precious time and resources, inhibiting hotel staff's ability to be productive and focus on delivering a great guest experience. Because of this, hotels have been increasingly turning to a technology that we all have at our disposal: text messaging.
While it may seem like a mundane technology for us, texting is an extremely powerful tool for hotels for its unique ability to improve a multitude of areas — from service to collecting guest feedback and even increasing positive reviews. There are also three key ways that text messaging can improve staff efficiency:
Automating guest communication
Every hotel has a laundry list of frequently asked questions that your staff gets on a regular basis. Things like, "Where's the ice machine?", "How do I connect to WiFi?", "What are the hours for the gym?", or even "When will my room be ready?" And while the answers may be straightforward, if you are answering them over and over, it can put a strain on your team's resources.
Leveraging a text messaging solution allows you to easily automate answers to these questions, saving time that can be better spent elsewhere. Once you have a text solution in place, encourage guests to communicate with your staff via text and let those automatic answers free up your team so they can focus on delighting guests without getting bogged down by answering the same questions over and over again.
Streamlining operations
Allowing guests to text goes beyond simply making things convenient for them or freeing up your staff; text also allows hotels to improve processes. Text messaging can be integrated into the overall service workflow — taking text message or even in-person requests and turning them into tickets automatically within your property management and service ticketing systems. In doing so, teams can streamline guest requests and reduce the amount of work needed from staff to process, field, and categorize them and focus on actually fulfilling them.
At the InterContinental Hotel Cleveland, the team integrated their Oracle Opera PMS and their ticketing system Amadeus HotSOS into Zingle's text messaging software, which allowed them to harness a wealth of guest data to personalize communication and streamline processes. This included sending guests welcome messages based on check-in dates, alerting guests to their ability to text for any requests like room service, housekeeping, maintenance, and even valet car pickup. With this integration, the hotel was able to save hours of wasted time, reduce errors and the number of missed requests, and increase their staff's ability to fulfill guest requests in a more personalized way.
Improving internal communication
Because your staff is busy working and helping guests around the hotel, they're not always going to be near a computer or a telephone. It's great when your staff is attending to guests' needs, but it can pose a problem when it comes to communicating as a cohesive team.
That's where text messaging, once again, can save the day. By using text messaging for internal communication, team members can stay in contact with each other no matter where they are located, increasing their interconnectivity and ability to help each other meet the needs of your guests. It'll also provide an easy way to notify them whenever there are internal meetings, property updates, event notifications, or even emergency alerts.
Enabling and integrating text messaging into how your hotel staff operates will not only ensure that your staff remains productive and efficient, but it will also allow them to focus on their main goal: creating the most memorable guest experience possible.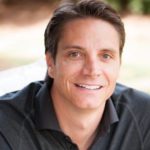 Ford Blakely is the founder and CEO of Zingle. As a frustrated consumer with an entrepreneurial spirit, Ford sought to figure out a quicker way to order his latte in the morning. He did – and in 2009 Zingle was born as the first two-way, business-and-customer communication platform. Currently, thousands of hotels, food retailers and other businesses use the software platform to increase efficiency, revenue and customer loyalty by providing a quick and simple way to communicate with customers through text messaging – people's preferred method of communication today.
Are you an industry thought leader with a point of view on hotel technology that you would like to share with our readers? If so, we invite you to review our editorial guidelines and submit your article for publishing consideration.