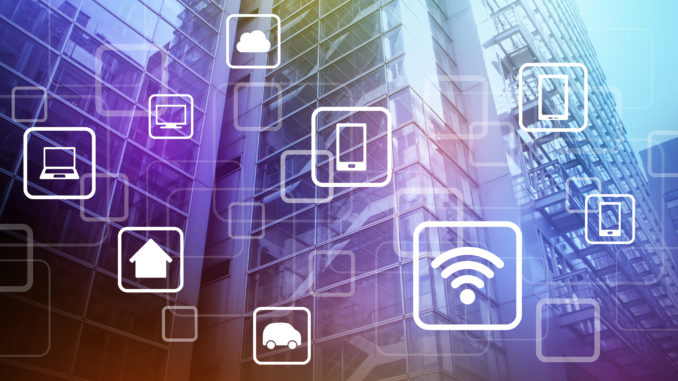 By Michael Wood, Senior Director, Marketing, VeloCloud Marketing, VMware
Succeeding in the hospitality industry requires more than the most comfortable bed, the most delectable menu, or the most luxurious spa. When one bad review can send would-be customers to the competitor, hospitality businesses must rely on technology to deliver delightful experiences.
Both behind the scenes and in guests' hands, technology can boost the customer experience in countless ways. The experience begins even before the guest arrives, as first impressions are established through websites, reservation systems, and loyalty programs, and continue during the visit with everything from self-service kiosks to personalized services based on stored preferences and historical data. Everything is geared toward making the guest feel welcome.
Many guest-oriented services place huge demands on the host organization's networking infrastructure. Things like digital conferencing, including audio, video, data connectivity, voice over Internet protocol (VoIP), and Internet protocol television (IPTV) and real-time location services (RTLS) are just a few examples.
Internally there are plenty of ways the network is under pressure. For instance, companies are migrating many of their back office and guest management systems applications to the cloud. Hospitality organizations also now use Internet-connected devices to control heating, lighting and other facilities. There's no doubt, the network is the nervous system of today's hyper connected hospitality experience.
Yesterday's Network Can't Keep Up With The Technology Demands of Today
While the new technology trends are creating exciting guest experiences, they are also creating challenges for the IT network infrastructure. Among the challenges include how to:
Support increased customer engagement with in-venue technologies that have high bandwidth demands
Support increasing use of applications in the cloud with a resilient and secure network
Ensure connectivity and provide secure access for POS applications and electronic payment transactions
Ensure high performance and quality-of-service for real-time applications such as voice, video and unified communications
Support the growing use of Wi-Fi and mobile devices by guests as well as associates
Ensure compliance with PCI-DSS and other relevant regulations
Support continued growth and expansion
All of this must be done across hundreds and even thousands of locations spanning vast geographical regions. Yet the connective element that brings everything together for the hospitality industry –  the wide area network (WAN) – is now too complex, too expensive, and frankly, too outdated to support the challenges and opportunities that come from digital transformation. The fact is, the network of the past two decades won't take these businesses into the future. A new approach to the WAN in hospitality environments is required – a virtualized cloud-based approach.
The Power of SD-WAN and the Virtual Cloud Network
As hospitality organizations embark on digital transformation to create better experiences for guests, partners, and employees, and drive better business outcomes, building a Virtual Cloud Network will enable organizations to connect, secure, and optimize the delivery of applications and data in an era when a majority of workloads exist outside the data center. With a Virtual Cloud Network, hospitality organizations can create an end-to-end software-based network architecture delivers services to applications and data wherever they are located at global scale from edge to edge, with consistent, pervasive connectivity and security.
Software-defined wide area network (SD-WAN) technology is key to creating a Virtual Cloud Network by greatly simplifying the networking infrastructure that is essential to today's hospitality enterprise. SD-WAN is an overlay network that runs on top of an enterprise's existing infrastructure. While there are various types of SD-WAN solutions, cloud delivered SD-WAN provides the most benefits for the industry including:
More bandwidth, lower cost –eliminate over dependence on expensive multi-protocol label switching (MPLS) private lines in favor of other, more efficient transport methods, including high-speed broadband and cellular long-term evolution (LTE). Any combination of transport methods can be utilized, giving hospitality locations the flexibility to add more bandwidth to support more applications at a lower cost.
Connected in minutes – zero-touch deployments involve shipping an edge device to the location and simply plugging it in. The device retrieves and self-installs configurations from a central orchestrator and is up and running almost instantly. This brings the entire venue onto the network with the capabilities defined by a pre-determined central policy—with no visit required from an IT expert.
Outcome Driven –assures application performance regardless of the transport mechanism by monitoring for conditions like brownout, packet loss, or jitter and steering traffic dynamically across the available connections to optimize an application's performance—even for voice and video.
Cloud-Optimized – provides a direct on ramp to the cloud from all locations, eliminating need to backhaul traffic to a central data center before going to cloud applications. Cloud-based gateways ensure reliability, performance, and security for all cloud-bound traffic, regardless of where it originates, ensuring prompt and secure access to POS and other software-as-a-service (SaaS) applications in the cloud.
Secure transactions – isolates traffic from the branch all the way into the data center according to policies, such as keeping all payment transactions completely separate from other traffic, as PCI requires. Additional security like next-generation firewalls and advanced threat detection can be added as cloud-based network functions when needed.
Time saving operations – managed and monitored enterprise-wide from a central location through a cloud-based orchestrator, providing deep visibility and control over what is happening at the local stores without having to position IT specialists in those locations.
The Bay Club deployed Cloud-Delivered SD-WAN to accelerate its growth aspirations
The Bay Club is a leading hospitality provider in California offering golf, tennis, swimming, fitness and food services. Its family-focused clubs span from the San Francisco Bay Area to San Diego, and it's continuing to expand rapidly through acquisition.
Previously, The Bay Club connected all its locations – each with its own system ­­– using an MPLS WAN. Over the past several years, the IT team has moved to cloud-based applications where possible to reduce costs and simplify management. Still, guest users consume approximately 70 percent of WAN bandwidth across the clubs. The trajectory of bandwidth usage was unsustainable with the old network, and the legacy network clearly was a hindrance to the company's growth.
To fix this, The Bay Club deployed a cloud-delivered SD-WAN from VeloCloud (now part of VMware) across its growing enterprise, enabling the flexibility to use other transports to get new sites connected faster at a lower cost. Members who use the guest network see performance improvements, too. "The Bay Club is unique in its ability to attract families as members and keep them delighted," according to Mark Street, IT Director. "Our network is a key part of our ability to deliver that value." Street credits SD-WAN with helping The Bay Club achieve its goals of reducing cost of ownership, accelerating acquisitions, and delivering a high-quality member experience. "Bring on the growth — we're ready to handle it," he says.
Networking for the Next 20 Years of Hospitality
The future of networking is software, and the network of the future is the Virtual Cloud Network. SD-WAN and the Virtual Cloud will enable organizations in the hospitality industry to create a digital business fabric for connecting and securing applications, data, and users across the entire network in a hyper-distributed world. By deploying and implementing cloud-delivered SD-WAN, organizations can simplify networking and WAN management, optimize cloud access from all locations, assure high performance for even the most demanding applications, and enforce security and compliance across the network. Ultimately this will lead to the type of business outcomes that sit at the heart of digital transformation in the hospitality industry.
Michael Wood is Senior Director, Marketing, at VeloCloud Marketing, VMware
Are you an industry thought leader with a point of view on hotel technology that you would like to share with our readers? If so, we invite you to review our editorial guidelines and submit your article for publishing consideration.