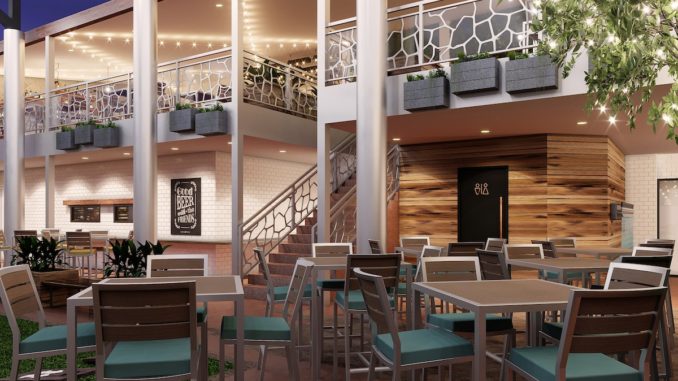 It has been an eventful year for Ellis Island Hotel, Casino and Brewery. Earlier this year, the venerable family-owned hotel, which is known throughout Las Vegas for its onsite brewery, popular karaoke bar and world-famous restaurants, completed a renovation of the property's 289 guestrooms and 12 suites.
The hotel is also opening The Front Yard, a $10 million two-story outdoor dining, drinking and entertainment venue that offers live entertainment and panoramic views of the Las Vegas Strip. The renovation and new restaurant opening coincides with the hotel's celebration of its 50th anniversary.
Now Ellis Island Hotel, Casino and Brewery has announced that will be upgrading its technology capabilities. The hotel has reportedly selected Agilysys' InfoGenesis point-of-sale solution as well as its rGuest Pay solution.
rGuest Pay will provide the hotel with complete security for guests' financial data. rGuest Pay offers capabilities that include validated Point-to-Point Encryption (P2PE), which securely encrypts cardholder data while drastically reducing annual PCI audit costs; a Payment Information Proxy (PIP) that secures data arriving via e-commerce interfaces; robust tokenization, which eliminates storage of cardholder data; and a full range of fixed and mobile EMV-ready payment devices that ensure compliance with new card security regulations.
At the same time, InfoGenesis POS should go a long way toward increasing operational efficiency across the property while improving the quality of the guest experience with next-generation service support. The point-of-sale system combines easy-to-use terminal and tablet touchscreen applications with industry-leading offline capabilities. The solution features strong reporting and analysis capabilities, enterprise-grade menu and item configuration functions, and multi-language support.
Does your company have news it would like to share with our readers? If so, we invite you to review our editorial guidelines and submit your press release for publishing consideration.