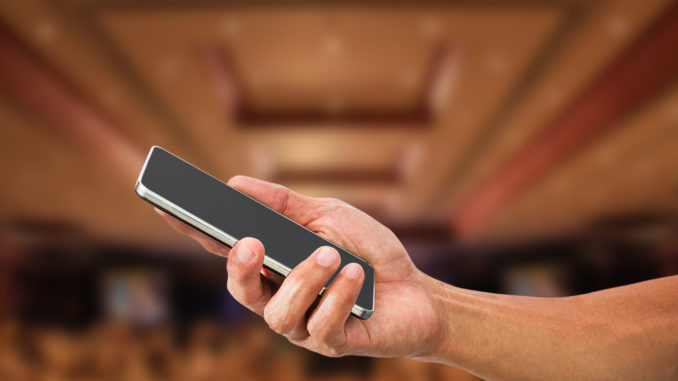 By Ford Blakely, CEO of Zingle
There are a lot of factors that influence whether or not someone has a great vacation or business trip, but the positive or negative experience of a hotel stay can set the mood for the entire trip. Hotels help guests fulfill their basic needs so that they can move seamlessly throughout their trip, focusing solely on having fun or being productive.
When hotels get the guest experience right, their guests should hardly notice. However, when hotels get it wrong, guests become hyper-aware of gaps in their experience and share it with family, friends and even on review sites.
Here's a look at three ways hotels get the guest experience wrong:  
They don't personalize the entire guest experience
People like it when things are catered to their wants, needs, and preferences, and that's especially true for hotel guests. According to a Deloitte guest experience survey, only 65% of guests feel that a hotel truly knows them — but when you do show that you understand your guests, stay frequency increases by 13%. To achieve this, hotels need to collect data during all points of interaction and leverage that data in a personalized way.
Luckily, hotels have a wealth of data already at their fingertips; from website analytics, booking details and social media interactions to the information in property management systems, etc. When used properly, this data can allow you to expertly tailor the guest experience from beginning to end.
Prior to check in, use website and online data to map the journey that guests take to get to you. This will allow you to make that process smoother and ensure you're getting in front of potential guests at exactly the right time. Interestingly, 83% of millennial guests are fine with brands tracking their digital patterns if it means they'll get a more personalized experience. You can also target ads to identify potential guests and send them relevant content in a much more personalized way.
During their stay, start by confirming special requests or preferences at check-in based on the information provided during the booking process. Provide recommendations on activities nearby and send personalized coupons for hotel amenities. It's also critical that you establish an open line of communication with guests during their stay to ensure that you meet their needs. You may be concerned that guests will be turned off by frequent check-ins, but don't be. Guests and consumers in general expect this sort of personalization today.
Upon checkout, confirm that the stay was satisfactory and obtain additional feedback. Use past information to re-engage guests via email or text messages, such as sending birthday or anniversary wishes. You can also send useful content that guests may be interested in and keep your hotel top of mind in between their travels.
They don't streamline operations
Guests like to get where they're going fast. Waiting in line to check-in, waiting on the phone to be connected with staff, or even waiting around for a new set of bath linens are all aspects of a negative guest experience. Guests don't want to wait around for service when they can be out having fun, or enjoying the very aspects of their trip that prompted them to visit you in the first place.
Luckily, leveraging the right technology makes it easy to streamline requests and ensure that you can service guests quickly and efficiently. Hotel teams should be utilizing that technology and put a system in place to handle requests. And think beyond the phone call;  consider things like mobile apps, text messaging and smart assistants like Amazon's Alexa. Amazon has even launched a new initiative, called "Alexa for Hospitality" with hotels like Marriott, Westin, and St. Regis to add "Alexa" to their hotel rooms in assistance of fulfilling guest requests.
No matter what technology you enlist to help your hotel provide better service, make sure you're combining those channels with PMS and service ticketing software to eliminate the manual task of routing those requests to specific departments. By utilizing automation, hotels can eliminate time spent fielding and sifting through requests, and more time providing guests with what they need.
For example, Zingle and Amadeus HotSOS partnered together to do exactly that. With HotSOS offering a way for hotels to optimize requests and maintain schedules, and Zingle providing the text-based messaging service to help guide those requests to the right place — virtually every guest request is streamlined and fulfilled without any manual ticket creation or routing.
This collaboration ensured that all requests could be automated through text messaging, and hotels were giving guests what they needed. The faster service ends up being beneficial for both staff and guests. Guests get faster service (and are happier), and the staff has less manual work, freeing up their time for focusing on some of those non-tangible and human elements that make the guest experience better and more personal.
They don't provide on-demand communication and service
Most guests aren't spending their trips or vacations in their room, or even in the hotel, for that matter. They are out and about throughout the day, so when they need something from the hotel, they're not going to be near a concierge desk or their in-room phone if they need to get in touch.
Hotels need to reduce the effort required for guests to contact hotel staff or customer service and find a convenient way for them to request what they need. Guests don't want to search for a hotel phone number while they're out on an excursion or hunt down a staff member while they're by the pool. Those wait times on the phone or in a long line will only lead to frustration.
Mobile messaging including, mobile app chat, SMS, Facebook Messenger and other platforms provide a  great way for hotels to connect with guests quickly and easily, enabling them to make requests at the exact moment they think of what they need or have a question. Given that 92% of guests carry a smartphone with about 40% of those guests already using hotel apps on them, guests are very receptive to utilizing technology for communicating with the hotels they stay at. 68% of guests even want to avoid the front desk entirely, using their smartphones instead of check-in.
Whether hotels are utilizing their own mobile apps or enlisting messaging apps like Facebook Messenger, WhatsApp, or more straightforward SMS text messages, it's important to have a way for guests to engage with you when they're not in their room. Meeting them on their preferred communication channel will make them feel even more welcomed.
This type of real-time communication also provides an opportunity for you to upsell to guests asking where the restaurant is, or what time late check-out is in the moment of the guest stay. In these instances you can boost revenue through things like hotel reservations and extended stays.
When Chicago hotel Talbott started offering text messaging as a way to communicate with guests, they saw an additional $3,000 generated from late checkout per week, and an additional $2,000 per week from extended stays — all because guests liked texting and found it easier to make these types of requests.
If you find that you're an offender of any of these important areas, you're likely limiting the overall success of your hotel. The good news is that they're all within your control. By taking the extra time and attention to personalize the guest experience, streamline operations and enable real-time communication, you can make sure that they you the guest experience right and your guests keep coming back for more!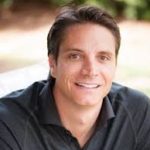 Ford Blakely is the founder and CEO of Zingle. As a frustrated consumer with an entrepreneurial spirit, Ford sought to figure out a quicker way to order his latte in the morning. He did – and in 2009 Zingle was born as the first two-way, business-and-customer communication platform. Currently, thousands of hotels, food retailers and other businesses use the software platform to increase efficiency, revenue and customer loyalty by providing a quick and simple way to communicate with customers through text messaging – people's preferred method of communication today.
Are you an industry thought leader with a point of view on hotel technology that you would like to share with our readers? If so, we invite you to review our editorial guidelines and submit your article for publishing consideration.