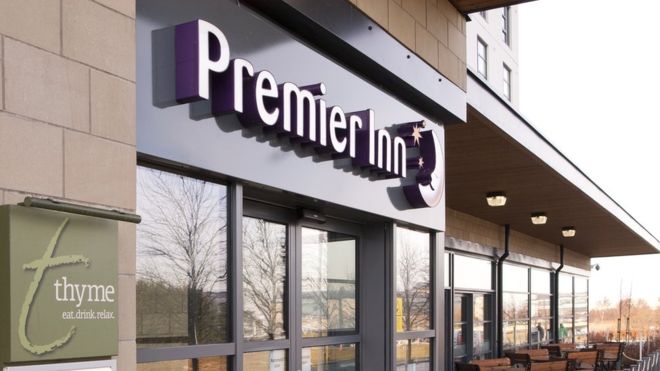 The Gyle Premier Inn at Edinburgh Park in Scotland made an electrifying announcement this week. According to reports, the hotel, which features 120 guest rooms, has installed a five-ton battery to power all hotel operations, including the hotel restaurant.
The inn joins the ranks for only a few other hotel brands, including B&Q and Veolia, which have made the switch to battery power within the last year. The property has the distinction of being the first hotel in the UK to become fully battery-powered.
The conversion to battery power will reportedly reduce the hotel's annual energy bill by £20,000 (approximated $26,000). The battery storage technology should play a play a key role in helping Whitbread, Premier Inn's parent company, meet its commitment to reducing its environmental footprint, which includes the goal of cutting its carbon emissions by 50 percent by 2025. The technology is also expected to ensure the security of its power supply.
The 3-meter cubed lithium ion battery powers operations for several hours after a two-hour charge. The battery charges up from the Scottish national grid during cheaper-rate off-peak periods. E.ON, the regional electricity provider, installed the battery at The Gyle Premier Inn. According to reports, E.ON is charged with remotely managing its workload and energy efficiency from its Glasgow-based control center facilities.
A growing number of hotels are expected to upgrade to battery power this year. The idea is to draw electricity from the electrical power grid when prices are low and store the energy for use at peak times (in some cases, with the option to sell energy back to the grid to help balance supply and demand across the network).
This gives hotel brands the opportunity to demonstrate improved environmental sustainability while also saving money on energy costs. Environmentally-conscious guests are bound to agree that The Gyle Premier Inn's embrace of battery power is a good example for other hotels to follow.