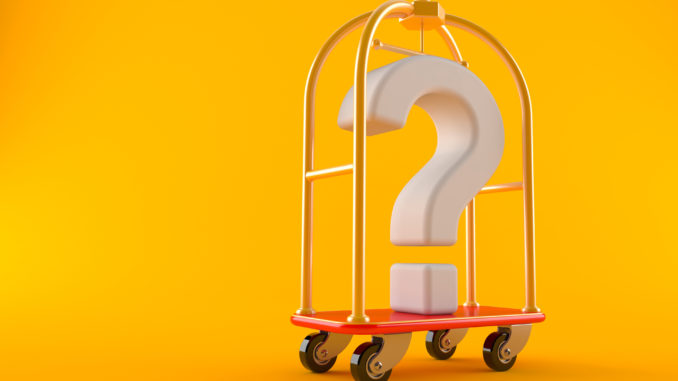 By Debbie Carson, Associate Editor
Many of the questions hoteliers would want to ask of hotel technology solution providers during the research and evaluation process are bound to vary, depending on the specific needs and strategic requirements of the hotel as well as the different firmographic details of the property or properties, as the case may be. These details include category, size, typology, guest composition and multiple other physical attributes.
Does the new property management system (PMS) need to interface with self-service check-in kiosks? Does it need to handle corporate expense account management? Does it require a casino comp module and need to integrate to a player tracking system, or require gaming commission recognition? Does it require its own activity booking system or need to integrate with spa and dining reservation systems?
If a hotel has a high contribution from government and NGO business, how well does the system handle tax-exempt reservations? If group is a significant portion of the hotel's mix, are the group block allocation and contracting capabilities up to the task, and any required sales and catering integration in place?
Large, complex hotels will likely require a PMS that can integrate numerous applications across multiple outlets. Hotel chains need a platform that allows them to share data from property to property for inventory management and performance analysis. Hoteliers should gain a clear understanding of their own requirements and weigh them accordingly (see the Evaluation Checklist in Chapter 2 of the new Smart Decision Guide, which can be accessed here).
The following are just a couple of the questions that hoteliers may wish to explore with solution providers during the research and evaluation process to ensure that, once implemented, the PMS will enable them to achieve their desired business outcomes —  and, also, so they can sleep well knowing they made the right decisions.
Will the solution meet your data analysis and intelligence needs?
With 87 percent of hoteliers ranking the need to gain access to PMS data and business intelligence as "important" or "very important," according to research conducted for the latest PMS Smart Decision Guide, it stands to reason that they would want to ensure that any PMS under consideration is able to meet expectations in terms of data analysis and performance reporting. Never before have hoteliers had such visibility into all facets of their operations, including their guest relationships.
Today, according to the research, 94 percent of hoteliers view the ability to use guest profile data to improve the guest experience. That being the case, it only stands to reason that the must-ask questions of solution providers should include ones that help hoteliers understand the extent to which any PMS under consideration will enable them to better serve the needs of their guests.
Does the solution use automated match-and-merge features to combine guest information, reducing inaccurate guest records and improving overall data quality? Will it enable them to manage guest profiles with greater efficiency and accuracy? Will it enable them to store and manage a single instance of a unique guest profile across all parts of the enterprise, regardless of where a guest may have stayed in the past, at what property or properties? Will it provide a real-time view of a guest's past purchase behavior, their demonstrated preferences and any number of other details that may be pertinent in informing what specific offers, messages and treatments may resonate most effectively with — and be appreciated by — that individual guest?
Most systems come equipped with a large number — in some cases, dozens — of standard dashboards and reports that should meet most hoteliers' day-to-day performance management requirements. That said, not all data queries can be anticipated in advance.
How easily will the PMS integrate with third-party technologies?
To compete efficiently and effectively in today's environment, hoteliers need to utilize next-generation technology capabilities and also get their data houses in order. The problem is that relevant data typically resides in many different silos. In the pursuit of advancing their technology capabilities, hotels have tended to proliferate standalone platforms, function-specific modules and guest-facing apps.
Remember: Seamless technology integration is key to optimizing hotel operations and improving the guest experience. If a significant portion of business comes through a central reservations system, seamless integration is required to support reservation delivery, modification, and cancellation, as well as new and modified prices, stay controls, and inventory synchronization. Similarly, poor POS integration can result in financial losses related to errors in manual updates and mistakes in POS consolidations at the front desk.
Are you an industry thought leader with a point of view on hotel technology that you would like to share with our readers? If so, we invite you to review our editorial guidelines and submit your article for publishing consideration.