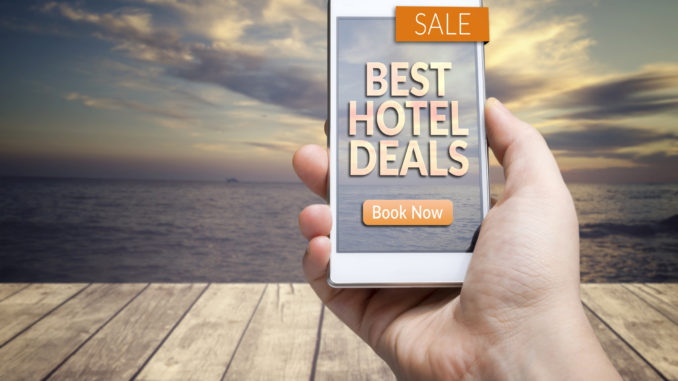 IgnitionOne, a global marketing technology and data analytics provider with a focus on the travel and hospitality sector, today announced the release of its inaugural Hospitality Industry Report, establishing key industry benchmarks from Q4 2018, including average booking lifecycles, booking rates, cart abandonment rates, and business and leisure differences for all tiers: Luxury, Upscale, Midscale, Economy, and Extended Stay.
In Q4 2018, the hospitality industry reported 4.7M in direct to website bookings with $1.35B in total revenue, and a reported $2.4B in lost revenue due to cart abandonment. These numbers extrapolate to an estimated $5.4B in total revenue and just under $10B in lost revenue over the course of a full year.
Highlights:
Total site traffic on mobile devices increased by 10 percent in December from October and November 2018.
Economy hotels' booking rates are 2.5-3% higher than the average booking rate.
Midscale and Upscale booking rates are only slightly below the overall average, while Luxury has the lowest booking rates—about 2.5% lower than the overall average for the quarter.
On average, travelers book Upscale and Luxury trips about 40 days in advance of their check in date.

On average, that lead time is 2.5x longer than Economy trips, 2x longer than Extended Stay trips and almost 1.5x longer than Midscale trips.

Across Q4, Extended Stay hotels had the highest abandonment rates – 4% higher than the overall average.
Economy and Midscale hotels saw the largest increases, with up to 12% more cart visitors failing to complete a booking in December than the prior two months.
Contrary to reports about the government shutdown impacting travel activity, the IgnitionOne Hospitality Report analyzed that there was a limited impact on the industry overall, between December 22, 2018 and the end of the year, compared to earlier in the month. Daily volume of bookings dropped by only about 2% after the shutdown—a slight decline that can be attributed to seasonality. YoY analysis also shows that the December booking rates were actually slightly up from December 2017.
Methodology
The IgnitionOne Hospitality Industry Report was based on first-party data gathered from more than 18,000 hotel properties across more than 50 hotel brands. It looks at global trends including site visitation, likelihood to complete a booking, and site activity prior to booking, as well as trends in booking details such as lead time, length of stay, and booking values. The data is aggregated to show trends over time as well as by hotel tier.
For more information and to download the full report, visit here.