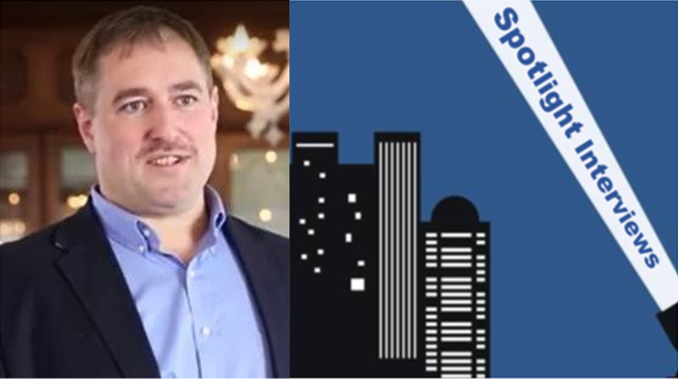 Located in the heart of the North Carolina Sandhills (70 miles south of Raleigh-Durham), Pinehurst Resort, with its nine golf courses, is best known as the home of golf in America, hosting tournaments that include the 1999, 2005 and 2014 U.S. Open and U.S. Women's Open Golf Championships.  Pinehurst was built in 1895 to offer guests a place to gather and enjoy the great outdoors. Today, the modern luxury of the 2,000-acre property boasts grand hotels, meeting space to accommodate up to 1,000, championship golf, and a truly exceptional spa. The historic resort has 480 upscale guest rooms and 80,000 square feet of meeting space. Since 2011, the technology infrastructure at Pinehurst has been led by Ed Nickelson, who previously served as senior manager of information technology. Ed began his career in hotel technology in 1998, at Seven Springs Mountain Resort.
Tell us a bit about your background and career trajectory. What led you to your current role at Pinehurst? How long have you been in this position?
I grew up outside the small town of Confluence in Somerset County Pennsylvania. As an 18 year old I went to work for a local ski resort as a bellman and it really all started from there. Over the next 16 years I gained both education and experience moving though departments like Conference Services and Group Ski Ticketing. As the Infrastructure Manager and limited growth opportunity in front of me I started looking for a change in 2010. In April 2011 I was offered my current position at Pinehurst and the rest is history.
What is special about Pinehurst, in your opinion? What has made the resort so successful?
These are really two very different questions that require very different responses.
What is special about Pinehurst is the history. Walking these grounds will still give you chills after years of being on the property. There is so much here, such a storied and rich history you can feel it.
As for the success of Pinehurst, it's the culture. Some would call it southern hospitality but I believe Pinehurst goes much farther. Arriving at Pinehurst our staff look to make you feel as if you've been welcomed home after a long time away. From the moment you are hired at Pinehurst, you feel more like you've been welcomed into a new family. That feeling translates to how guests are treated and they come back year after year.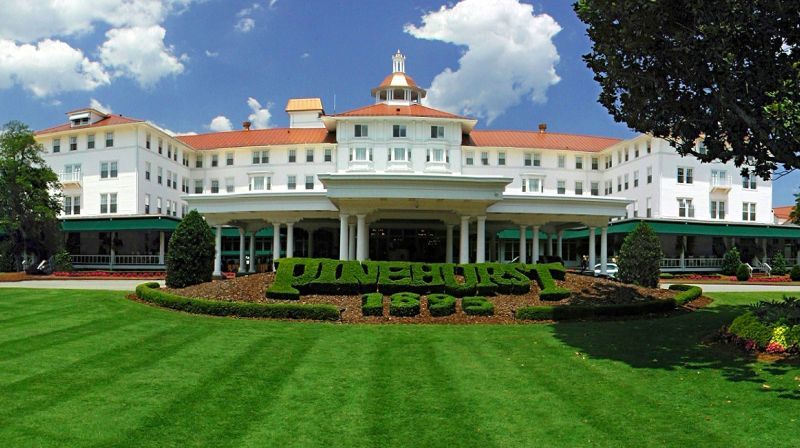 As director of IT, what do you do in your job on a day-to-day basis? What do you like most about your work? What are your proudest accomplishments at Pinehurst?
I am a little bit unique for my role because my involvement goes beyond servers and storage, code and applications. Day to day, I have the same role as any other IT director, Budgets, keeping systems online, and supporting guests. What I like most about Pinehurst is I am engaged to work on projects across the property where I have some unique skills that fall out of my described roll.
As for pride in a specific project, it would be impossible to identify just one. I am proud to be a member of the Pinehurst Management Team. I believe they are top shelf and I am proud to be part of this team.
Are there any new technologies that Pinehurst is utilizing to further improve the quality of the guest experience?
Nothing cutting edge such as artificial intelligence but many new to us technologies. Most significant I would say was our Meraki deployment. Guest satisfaction with our accommodations is at the highest ever and the most significant change was the WiFi.
How has the hospitality industry changed and evolved, especially in terms of hotel technology and the solution provider landscape, since you began your career however many years ago?
Twenty years ago, we really only needed a phone and a decent television line-up. Today our guest not only want to be constantly connected but they expect to be engaged. Amazon sets the bar very high with "you might also like" suggestive purchases. Guests not only expect you to react to their needs but they are beginning to expect anticipation of need.
What, in your view, are the biggest obstacles and challenges hotel operators are likely to face over the next few years, especially in terms of technology?
I think this is one that is not only coming but has been with us for a few years. The challenge is managing Millennials and forward along with Gen X and backwards. There is a gap in culture and what is expected. We have to satisfy both sets of needs. Until this stabilizes and that will take some time, Tech growth especially in the full service resort market will have slower adoption.
Do you think hotel operators are prepared for the challenges that lie ahead? If not, what do they need to do to better prepare themselves – and, hopefully, ensure their ongoing success?
I think we are all prepared, but none of us completely agree on what exactly "prepared" means. I think the most important thing is we all keep an open mind and an eye on what's out there. Being the best we can be for our guests doesn't mean investing in "the flavor of the month" each time something new is released. It means listening to what your guests are saying and addressing their needs, at least as many of them as possible.
What, in your view, are the biggest opportunities that are now available to hotel operators due to recent advances in technology? How can they best take advantage of these opportunities?
I think from an efficiency standpoint artificial intelligence will present the biggest opportunities. By taking advantage of advances in AI more people who chose to will be able to self-serve. This in turn will allow for more personal interaction with guests who want a more in person experience. The key here is balance, we can't force self-service on this who want to come to the front desk not should we hold up those who prefer a kiosk or mobile experience by forcing them to go there.
In your view, are most hotel operators making the right decisions in terms of their technology infrastructure? Are their properties generally achieving their potential in terms of revenue performance as well as the quality of the guest experience, or is there a lot of room for improvement? 
This is a huge question. I only know what I prefer at a hotel and what the surveys I read request. However, that only tells me my preferences and what the data says that the typical guest at Pinehurst is looking for in their experience. Location, Atmosphere and Demographic set expectations generally speaking. What is expected at three-star beach properties in Myrtle Beach and Las Vegas Casinos vary greatly from what is expected at luxury spa and golf properties.  Of course, there is plenty of room for improvement everywhere but the improvements need to fit the properties. Technology is not a one size fits all fix.
As far as technology is concerned, where do you think hotel operators be focusing their time, energy and IT resources? What technology-enabled business initiative(s) are likely to provide the biggest payoffs?
This one is easy: WiFi signal and bandwidth. These two items have the single biggest impact on the modern traveler for business or leisure. People are becoming used to taking their content with them. Gone are the days of watching whatever channels happen to be on the hotel cable feed. Our customers want to consume the same content that they do from their living room whether that be programming, gaming, or a book. We must provide the bandwidth that makes every guest feel the same comforts they do from home.
What are some of your IT team's biggest achievements over the past year or so?
Plenty to mention here from an installation / implementation perspective, but the biggest achievement is getting through what is a very high growth time in our industry. Properties are being build, upgrading, and innovating. Everyone is going 1000 mile an hour trying to stay caught up. In my opinion in our industry right now. If you are completing projects and staying above water, you are achieving for you hotel and your guests. The guests are why we are here and the hoteliers, are investing in them. It's time to celebrate a time when both are winning and not individual projects.
What are the IT plans going forward in terms of using technology to further improve operations and/or enhance the guest experience? What will be the primary focus areas over the next year or so?
Guest experience is and will continue to be the focus. One big project right now is a Housekeeping automation project. This doesn't sound very sexy but the reality is that it will increase the speed of an early arrival being checked in to a room that wasn't ready when they arrived by 30 to 60 minutes. This will impact guest satisfaction. We want our guests and members to know they are the most import thing at Pinehurst. Without them none of us would be able to do what we do. I believe as long as we remember that, we can't go wrong.
Would you, or someone you know, be interested in sharing your experiences, insights and successes with respect to hotel technology in a Spotlight Interview? If so, please let us know. There is no cost associated with this opportunity.