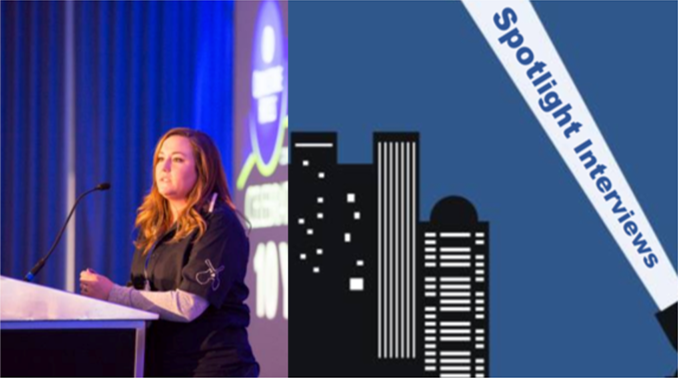 Last year, Josie Kilgore was named brand president of Cobblestone Hotels. Based in Neenah, Wisconsin, Cobblestone Hotels is an upper-midscale hotel brand with over 140 hotels open, under construction or in development in 18 states. The company's signature amenities include high-speed internet access, a complimentary hot breakfast, convenience stores, fitness centers and business centers. Throughout the last 14 years, Kilgore held various positions including regional manager for WHG Companies and VP of franchise services for Cobblestone Hotels. Her expertise lies in operations, management, food and beverage, sales and marketing and customer relations.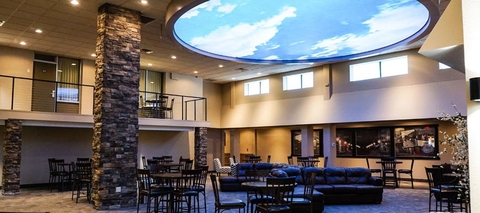 Please tell me a bit about your career trajectory.
I started working for Brian Wogernese, who was our CEO, 14 years ago as a housekeeper at one of his properties. We hadn't started Cobblestone yet. I worked in all the different departments, including the front desk and audit and helped with managerial duties. I then came over to the corporate office on the management operations side for a hotel management company called WHG Companies. I did some office work there and then moved into a regional management position. We started Cobblestone Hotels in 2008. We were small and didn't intend on it becoming as big of an operation as we are now. Cobblestone took off and that's when I moved completely over to the franchise side. We have slowly added to our team over the last five years. I was promoted to this position during our 10 year anniversary conference in march. I'm grateful for all the opportunities.
What niche has Cobblestone been able to carve out for itself and to what do you attribute the company's success?
Bigger franchises didn't want to go into the smaller towns without having 60-plus rooms per property, which was too large for a lot of these locations. We created Cobblestone, where the average size is 31 rooms per property. We developed a couple properties and then we started getting calls from other small towns needing hotels and the rest is history. The true niche is small town properties. While we also have a handful of larger properties in big markets, our bread and butter is small town America. Quality lodging accommodations give these communities the potential to grow and add more businesses.
From your perspective, how has the hotel industry changed and evolved, especially in terms of technology, in the 14 years since you began your career?
From the property management systems side, everything has obviously become a lot more efficient. The customer service role has changed and our clients' needs and expectations have changed, as well. They're not necessarily looking for the longer process of checking in and talking to people. They want to get in and get out. Technology has really matched those changes as consumer needs have changed over the years. I remember when having even a low-grade version of Wi-Fi was a big deal. Now it's a basic expectation and guests won't stay at your hotel if you don't have it. The rooms have to be technology friendly. With our first property we thought we were really cool because we had outlets in the lamps. But now it's the USB availability at the desk and in the alarm clocks on the nightstands.
Property management systems even ten years ago weren't made for speed. If you had those slow systems today you would have a lot of irritated customers. Also managers are expected to do a lot more now in terms of reputation management and online reservations that make it as efficient as possible because their expectations have grown on the technology side, too.
Are there any other new technologies that Cobblestone is utilizing to improve the quality of the guest experience?
We've never been the kind of brand that has to be the first on the technology side. We would rather sit back and watch and see if it works out first for other brands before we invest in anything. And any time we decide to move forward with it we also think in terms of whether it's going to help us sell more rooms at the property. There are a lot of really shiny things out there. We watch the trends and we see what helps sell more rooms. One thing we're looking into is the directory on the TV. Our biggest focus is on improving the guest experience, whether it's booking, check-in or during their stay. One way we're doing that is by launching a revamped rewards program called Cobblestone Rewards that interfaces with the property management system. A point system accumulation system lets customers redeem their points for major airlines, shopping, Starbucks and toward future hotels stays, as well. We also just launched the Cobblestone Rewards Signature Visa card. That's a big deal for us. We always talked about one day having our logo on a credit card.
What role has your property management system played in helping to manage operations and improve the guest experience?
Before we had Cobblestone, we had other properties, each with their own property management system. That gave us the opportunity to stick our fingers in lots of different systems. We had Choice properties and our team always loved the Choice Advantage software. For us, it was the simplicity of the technology and the training. When they released SkyTouch, it was in its first stages. I was at HITEC and heard through the grapevine that SkyTouch was branching off of Choice Advantage. I rushed over to their booth and told them right away that we need this. It wasn't quite ready at that point. Our CRS is Sabre and they weren't able to connect yet. A couple years later, they developed that interface for us. In 2014 we launched our first property and everything followed from there. Having that history with the Choice Advantage system was important  The company is similar to ours in that they value small town hospitality and take care of people. We had a lot in common both on the technology side and on the people side. Each company goes through changes and we've had different contacts over the years, but they have always taken good care of us, which is important. We chose SkyTouch because we had the experience with the system. The training is the biggest thing, even more now than in 2014. The company just relaunched how they're doing learning for our employees, with SkyTouch University, which makes it easier for the managers to track, which we're really happy about.
Right now, the industry is such that it's hard to get people to stay. So having systems in place like eLearning that does the basic training for you helps managers. Also, the ability to utilize the different features of the system to enhance the customer experience is great. The rate center is one of the most important tools we utilize for our managers. Often are managers aren't seasoned hoteliers so whatever systems, tools and resources we can get to help them be successful without having that foundation of knowing how the industry works makes a big difference. We're a rate integrity brand. This helps us align those practices with how we want the properties to operate. The features are there to basically set it and go. You simply enter the parameters and it changes the rate, which is nice as a failsafe. The SkyTouch support team is amazing. There is nothing that I or my team bring to them that they don't address immediately. We had a learning curve when he onboarded some 50 properties, and change is always hard for people, and there are always going to be some ups and downs. But I would say that they've been very quick to fix whatever we needed. My wish list is nine miles long. based on what we hear back from our general managers and owners. But SkyTouch really does listen and they continue to grow the system to match the needs of the people using it.
Anything else about your hotel technology that has helped with your success?
Having systems in place that are user friendly and easy to understand in a quick amount of time as well as having training resources to help the managers saves the property time on training is key. It is consistent training, too, not to take the human element out of it. Having any type of system in place, whether it's a property management system or not, that is user friendly makes sense. There are systems out there that require you to go into a thousand screens that don't make sense just to check somebody in. People don't have time to go through simple tasks. Our guests have expectations and we need to equip our people, whether its at the front desk or in housekeeping or any other manager, with the tools they need.
Everybody is on the go. Our managers aren't sitting in their offices Monday through Friday, nine to five. They're seldom at their desks. They're running around the hotel and out doing sales calls. They need real-time access to the tools no matter where they are. Even if an employee has a question on something or there's an OTA issue, they can access the information wherever they are. They're not glued to the hotel, which gives them the freedom to get out and be a part of the community. It's far more efficient. Ten years ago, if you needed to change your rates, you were putting your clothes on in the middle of the night to run to the office. Now everything is immediate, which expands on the opportunity. With rates management, if I see a sudden rise in occupancy and I want to make a rate adjustment I can just do that from my laptop or smart phone. Availability and easy access to technology is not even an option anymore. You need to have it to be successful in this industry.
Are you a senior hospitality executive? Would you like to be profiled in a Spotlight Interview? If so, please contact Debbie Carson, our associate editor, at [email protected] There is no cost associated with this opportunity.