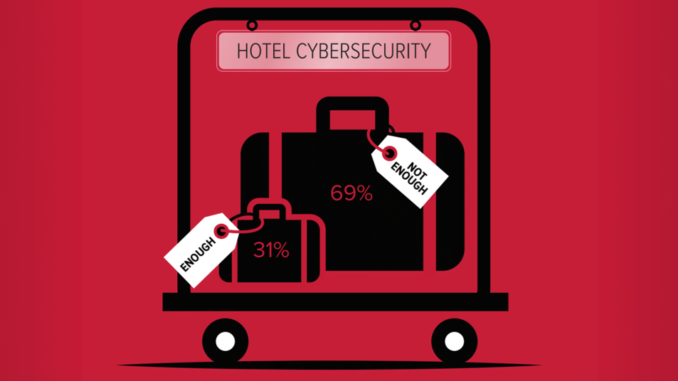 According to a new research report that examines how the cybercrime threat is impacting the mindset of hotel and restaurant patrons, 69% of travelers don't believe the hotels they stay at are investing enough in cybersecurity and nearly half note their trust in a hotel's cyber defenses influences if they book a stay with them.
The new report, by Israel-based cybersecurity solution provider Morphisec, surveyed 1,000 consumers, weighted for the U.S. population over the age of 18, to examine how the increasing amount of hospitality cyberattacks and the threat of hackers targeting vulnerable Point-of-Sale (POS) systems within hotels and restaurants is impacting the mindset of consumers.
Among the additional highlights:
Almost 60% of consumers say restaurant POS (point-of-sale) systems are the most susceptible to cyberattacks within the hospitality industry
Meanwhile, 40% of travelers believe WiFi breaches pose the most significant threat during their hotel stay
Millennials (24-35-year-olds) believe they are most vulnerable to a cybersecurity breach when staying at a traditional hotel rather than when booking with Airbnb
Comparatively, 60% of baby boomers (65+) say they are most vulnerable to a cybersecurity breach when booking with Airbnb
More than 25 million U.S. consumers self-reported that a restaurant visit has cost them a data breach along with the price of their meal
The report can be accessed here (registration required).