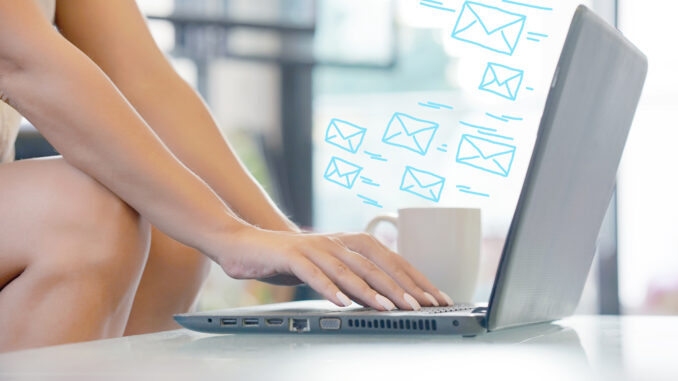 With hotel occupancy and revenue forecasts forecast to grow slower than expected over the next year, hospitality brands are working extra hard to attract guests with cool tech to meet guests ever-growing expectations. From mobile keys, booking and check-in to in-room tech like interactive devices, many brands are hoping to woo guests with trendy, innovative experiences.
But, getting their attention among a crowded field of options to even book a room remains a challenge. With so much competition for travelers' time and attention, it's hard for many brands to rise above the noise and actually reach their intended audience. Social media remains a popular channel, but with constant changes to platform policies, targeting schemes and content algorithms, its nearly impossible to be certain your message is reaching the right guests. Not to mention, the channel has become so saturated, creating advertising fatigue for consumers.
Amid the innovation frenzy, it turns out that an old standby—email—is reemerging as one of the most engaging "new" channels for reaching target audiences with relevant, actionable content. By creating highly-personalized email advertising campaigns, hotel properties can reach a precisely refined audience to deliver highly relevant content that drives clicks, brand engagement and revenue.
There are three options for executing an email advertising strategy, which can be used singularly or in combination for maximum effect.
Hotel brands can partner directly with email newsletter publishers—everything from travel industry publishers, mainstream media like newspapers and magazines to partner brands that send regular campaigns to subscribers. Hotel brands can place native CPC-based ads within those newsletters to engage readers and drive brand awareness.
Brands can also join an email advertising network, similar to a digital ad exchange. Hotel brands can upload their creative to the email ad network, and the platform takes care of dropping the ads into publishers' newsletters based on subscriber demographics and targeting.
Brands can insert partner ads into their own newsletters to monetize their own campaigns. For example, a hotel property may include ads for local attractions into their campaigns to create a new revenue stream and offset the cost of creating and sending those campaigns.
What exactly makes email advertising a winning strategy for growing guest engagement and revenue? Here are four key benefits:
It's precisely targeted.
CPC-style email advertising uses a combination of known subscriber data, behavior data and demographics to deliver precisely targeted, relevant content dynamically to each subscriber. Unlike social and web-based targeting that are based on relatively vague data, an email address represents a unique personal identifier for the recipient.
For example, where tracking cookies can get jumbled if more than one person uses the same device or browser, email addresses are seldom shared. That means hospitality brands and their advertisers can track precise user behavior tied directly to each individual's email address.
And, unlike blanket sponsored sends, where a single brand sponsors the campaign distributed to the entire list, dynamically targeted email ads are personalized for each subscriber. For example, if the New York Times sends a campaign, different ads would automatically populate for different subscribers—a reader who's been researching tropical destinations would see an add for the Hyatt resort in Jamaica, while a reader with an interest in golf might see an ad for the Monterey Marriott.
It's reliable.
With social media advertising policies and algorithms changing on what seems like a weekly basis, it's difficult for hotel brands to make certain their content is getting in front of their desired audience. With email, hospitality providers can own the relationship with the subscriber. There is no question about whether the email will reach the right audience—once whitelisted, if the email is sent, it gets delivered to the recipient. Period. No third-party gatekeepers to depend on.
That means, if you send your own campaigns with partner brand advertisements included, your adverting partners are guaranteed delivery of their creative. And, if you place ads in another publisher's campaigns, you can be sure your creative is reaching the right audience.
It's trusted.
Email is the preferred channel of brand communication for over 80% of consumers, far outpacing Facebook, a distant second at just 38%. And, because trust is a major factor in purchase decisions for more than two-thirds of adults, and trust is extremely valuable for travel operators, it's a win-win. Trust in the sender is the No. 1 reason people open and read emails, regardless of the content.
And, that trust in the publisher is conveyed to the advertisers who place ads within email: two-thirds of email users are more likely to click on ads in emails that come from publishers they trust. Hotels can capitalize on consumers' inherent trust of the channel to drive engagement and monetization.
It's easy.
For hotels brands that operate their own e-newsletter programs, adding native partner ads can be as simple as dropping a short HTML snippet into existing templates. The email monetization provider takes it from there, filling the space with targeted, relevant content from advertisers based on your subscribers' known interests, behavior and demographics.
For hotel brands that want to advertise in email, all it takes is providing your creative to the email publisher of your choice or partnering with an email monetization ad network. Joining an ad network allows you to reach far more publishers, hence more subscribers, than you could by forging individual deals.
Some platforms even integrate with Google Ad Manager, making it easy to consolidate and manage your entire email and web programs all in one interface.
Using email advertising to connect with potential guests is a powerful strategy that can help your offers and content rise above the noise of over-saturated social media. By leveraging this trusted channel to precisely target and personalize delivery of relevant content, hotel brands can better attract their audiences' attention to drive engagement, revenue and ROI.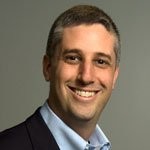 Jeff Kupietzky serves as CEO of PowerInbox, an innovative technology company helping companies monetize their email newsletters through dynamic content.  Before joining PowerInbox, Jeff served as President and CEO at Oversee.net, managing worldwide operations and building Oversee's owned and operated portfolio of domain names into one of the world's largest, establishing the company as the leader in Internet real estate.
Are you an industry thought leader with a point of view on hotel technology that you would like to share with our readers? If so, we invite you to review our editorial guidelines and submit your article for publishing consideration.