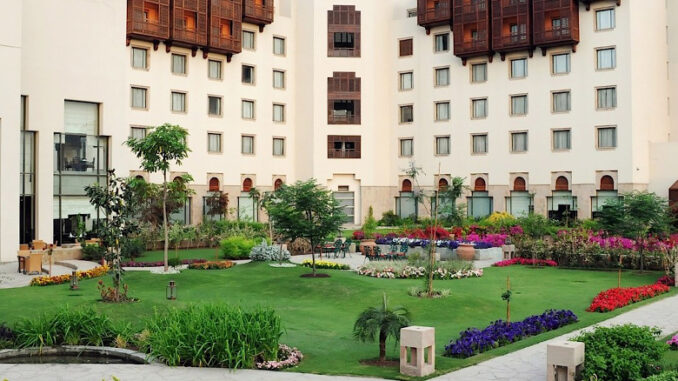 Hotel guest engagement and staff management platform INTELITY today announced that it has signed a deal with Serena Hotels & Resorts. The upscale hospitality brand, best known for its unique collection of luxury hotels, resorts, and safari lodges within East Africa, Mozambique, and Asia, will partner with INTELITY to build a custom, richly branded mobile experience for their guests.
Serena Hotels' new brand app will enable guests to book and manage reservations, check-in (and out), and download a mobile room key directly to their smartphone. Additionally, the app will support service requests, mobile dining orders, messaging with staff, and local and property information, while easy access to amenities will simplify the booking process for spa, dining, and tours. From an operations perspective, INTELITY's staff-facing dashboard collects and streamlines workflows, tracks all activity, and offers real-time operational insights with built-in escalations and reporting. Staff can also use the platform to manage property-wide or targeted promotional offers to drive added revenue.
"We are pleased to partner with a brand that is known for maintaining the highest standard of service in exotic locations around the world," said David Adelson, INTELITY President and COO. "Our platform's scalable brand app is the perfect solution for brands like Serena. It allows them to select the functionality and design that best fits their needs without having to invest in developing or troubleshooting the tech in-house."
Serena Hotels & Resorts has established itself as one of the world's leading hospitality brands and will implement INTELITY across its collection of unique, world-class properties. Its collection of 35 unique hotels, resorts, safari lodges and camps, palaces and forts located in East Africa (Kenya, Tanzania, Zanzibar, Rwanda and Uganda), Mozambique and South Asia (Pakistan, Afghanistan and Tajikistan) are in some of the world's most interesting, enchanting, historic and exotic settings.
Does your company have news it would like to share with our readers? If so, we invite you to review our editorial guidelines and submit your press release for publishing consideration.