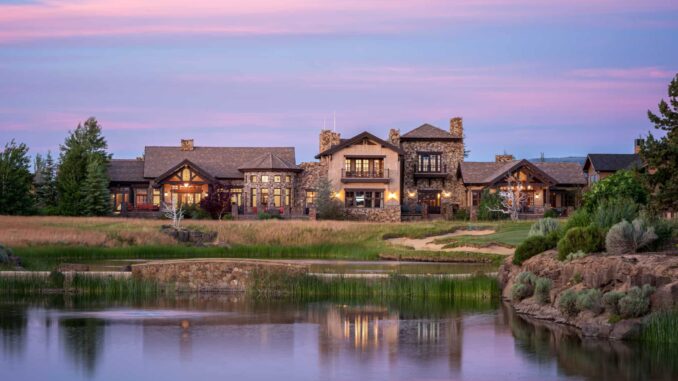 Juniper Preserve Resort in Bend, Oregon has partenered with INTELITY, provider of hospitality's leading guest experience and staff management platform. Located on the acclaimed Juniper Preserve Resort wellness community, the Juniper Lodge will take guest pampering and personalization one step further with the roll out of select INTELITY digital offerings, including a branded mobile app with mobile key capabilities and GEMS® (Guest Experience Management System), INTELITY's staff-facing tools that will streamline Juniper Preserve's back-of-house operations.
Home to the nationally-recognized Pronghorn Club, Juniper Preserve is a wellness destination for residents, members, and guests and home to Juniper Lodge. Juniper Preserve is home to the Juniper Lodge, which features guest rooms and suites that are inspired by the mystic juniper forests of Central Oregon that surround the property. In addition to two championship golf courses, Juniper Preserve also boasts the full-service Juniper Spa, multiple restaurants, and The Trailhead facility for family recreation.
"With the wellness and guest experience always front of mind at Juniper Preserve, we are very excited to offer guests an enhanced digital experience through the INTELITY platform," said Spencer Shaub, General Manager of Juniper Preserve. "Our goal at Juniper Preserve is to create the most personalized, relaxing environment for guests. Through this integration with INTELITY, we can offer custom, seamless experiences, and by incorporating INTELITY's GEMS, the Juniper Preserve staff are able to automate and ease operations which, in turn, will elevate guest interactions."
The branded mobile app powered by the INTELITY platform will allow guests seamless check-in, easy check-out, and secure access to their hotel room via mobile key. TV casting will also take the guest experience one step further, allowing guests to be in control of their own in-room entertainment. With just a tap of a finger, guests can request services and in-room dining through the app, while staff can easily track and manage these requests via the GEMS back-end platform, including its integration with Juniper Preserve's existing internal communications system, ALICE.
With INTELITY's staff-facing Guest Experience Management System, GEMS, and integrations to the property's existing tech stack, Juniper Preserve's team can manage, track, and complete all service requests and issue accompanying work orders. Additionally, GEMS ticketing functionality will optimize operational staff workflows, support all CMS functions, and increase engagement through marketing and other guest-facing capabilities.
"We are delighted to partner with Juniper Preserve in the beautiful juniper forests of Oregon to deliver a full digital guest experience," said INTELITY's Robert Stevenson. "With the integration of the branded mobile app, guests can begin to relax the minute they step foot on the property by bypassing the front desk and heading straight to their rooms if they wish. INTELITY's GEMS, which integrates with the property's existing tech stack, will further create a seamless digital experience for both guests and staff. We are excited to welcome Juniper Preserve to the INTELITY family of hotels."
Does your company have news it would like to share with our readers? If so, we invite you to review our editorial guidelines and submit your press release for publishing consideration.