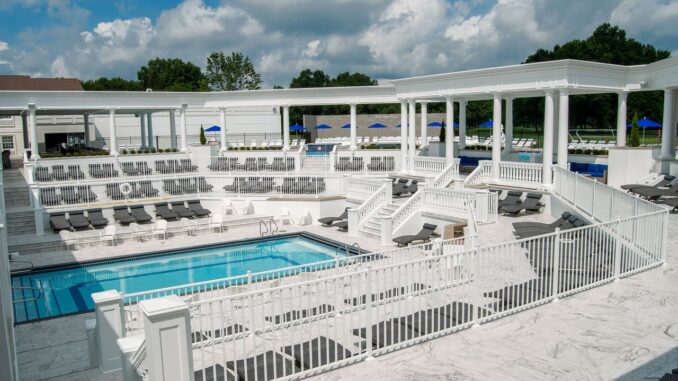 The Grand Resort in Warren, Ohio, has partnered with leading guest experience and staff operations platform INTELITY to deliver contactless service for guests through a branded mobile app with robust capabilities including mobile check-in and mobile key.
"At The Grand Resort, we've long prided ourselves on delivering exceptional service, but implementing the INTELITY platform will allow us to raise the bar even higher," said Kelli Denman, Resort General Manager at The Grand Resort. "The INTELITY platform delivers the personalized digital experience and mobile convenience that guests expect today. We couldn't be more excited about how it will elevate experiences at The Grand Resort for years to come."
The INTELITY mobile app is set to dramatically alter the guest experience at The Grand Resort, delivering an unparalleled level of convenience for visitors at the property. Using the mobile app, guests can check-in and check out seamlessly from their own mobile devices and use a digital key to access their rooms and other areas of the resort during their stay. Guests can also request dining, spa, and activity reservations, order food, schedule touchless deliveries, communicate with hotel team members, and more–further elevating the entire guest experience no matter where they are at the resort.
Utilizing the app's messaging feature, The Grand Resort team can notify guests on upcoming special events and activities as well as update them on the status of their service requests. Finally, automated workflow and business insights will save staff time and enable them to provide a more personalized guest experience.
"We are thrilled to partner with The Grand Resort," said Erynn Torrenga, INTELITY SVP of Sales. "With its expansion efforts and new amenities, The Grand Resort delivers an impressive slate of services and amenities. With INTELITY's robust platform, The Grand Resort can now also offer the added benefit of mobile convenience to their guests."
An all-inclusive, year-round destination with 132 rooms and suites, The Grand Resort recently completed a $30 million expansion and renovation effort to improve existing facilities and add more specialized services and amenities. The resort now includes The Grand Spa and Salon, and a new pool complex featuring a 140-foot outdoor recreational pool with graduated entry, diving area, decorative waterfalls, and sunbathing deck. A Roman Bath is also offered as a separate adults-only pool open year-round. Guests at The Grand Resort enjoy first-class amenities, golf and recreational activities, and dining at any of the property's 18 expansive food and beverage venues. Guests also get full access to the world class Medici Museum of Art located next door, as well as the first-class services and dining options at the Avalon Golf and Country Club's five nearby locations.
Does your company have news it would like to share with our readers? If so, we invite you to review our editorial guidelines and submit your press release for publishing consideration.