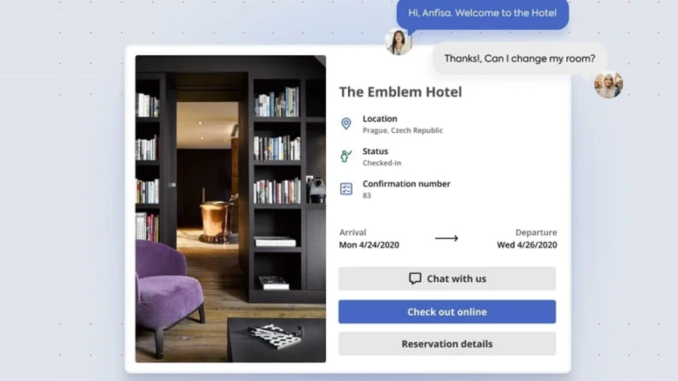 Hospitality technology solution provider Mews has acquired Nomi Travel, a Nashville-based hospitality startup, as part of its mission to improve the quality of the hotel  guest experiences. The acquisition, completed earlier this month, was managed by Mews Ventures, the company's venture and investment arm, which was launched in 2022 to fuel growth and innovation. Terms of the deal were not disclosed.
Nomi marks Prague-based Mews' seventh acquisition, following companies such as Hotel Perfect in 2021, Cenium and Bizzon in 2022. Most recently, in April, Mews acquired Hotello, a Montreal-headquartered cloud PMS solution for hotel properties. Founded in 2001, Hotello focuses on delivering an exceptional user experience and unlimited integrations. Its technology stack is designed to facilitate seamless communication between systems, people, and environments to make user and customer experiences simple and efficient. The technology solution provider has over 500 customers in Canada and the United States, with a team that has deep experience in technology enablement for hotel operations.
The Hotello acquisition came on the heels of the company's strong growth and momentum throughout 2022. Before Hotello joined Mews, the company had reportedly surpassed 400,000 beds in operation across 3,500 customers, with $2.8 billion processed via Mews Payments. The Mews Hospitality Cloud boasted more than 70,000 active monthly users.
Last December, as reported here, Mews raised $185 million in a Series C funding round led by Kinnevik and Goldman Sachs Asset Management. This impressive amount far surpassed the typical venture capital fundraising in the hotel tech industry and sets Mews's valuation at $860 million, according to the company's founder, Richard Valtr. The Series C fundraising brought the total amount raised to date by Mews to over $225 million.
Mews offers a comprehensive property management system designed to streamline and automate all operations for modern hoteliers and their guests. From booking to check-out, front desk to revenue management, every process is made more efficient, quicker, and better connected with Mews. The company's integrated Mews Payments ecosystem aims to ensure secure and smooth transactions.
Mews caters to a range of customers, from large chains like Accor and the Youth Hostel Association, to smaller groups and independent hoteliers. These customers rely on Mews for a variety of tools to manage reservations, payments, guest services, analytics, and shifts for hotel workers. Mews also offers a marketplace of 600 apps, allowing users to create one-stop dashboards that integrate with any other apps that a hotel may be using in its operations. The company serves hotels of all star ratings, from luxury to budget accommodations.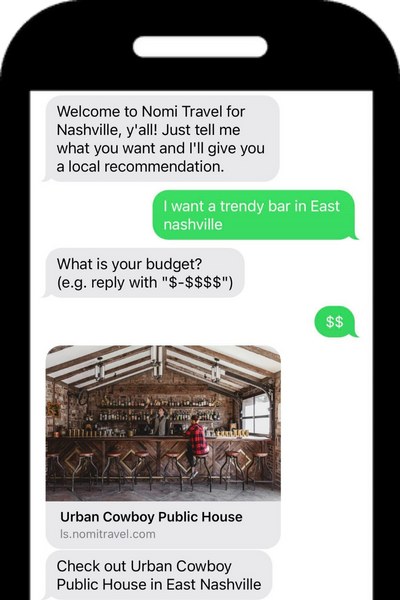 Nomi, founded in 2021, has developed a local tour guide for travelers that utilizes predictive analytics and AI to respond to users' requests for recommendations. The product is designed to help hotels deliver personalized recommendations based on the data that guests provide about their needs and interests. It also provides real-time customer insights to help hotels better understand their guests and make data-informed operational decisions.
According to the company, integrating Nomi's intellectual property into Mews Guest Journey will empower hoteliers to provide a hyper-personalized experience for their guests. By leveraging Nomi's technology, hotels can offer tailored recommendations and enhance the overall guest experience.
Tim Drisdelle, co-founder of Nomi and former Apple engineer who worked on Siri, will now lead the Guest Experience engineering team at Mews.
According to the company, Mews Hospitality Cloud currently powers over 3,500 properties across more than 80 countries. Some of Mews' notable customers include Accor, Generator-Freehand, The Strawberry Group, The Social Hub, Life House, and Airelles.
The acquisition of Nomi by Mews Ventures is part of the company's strategy to accelerate the technological transformation of the hospitality industry. By integrating innovative solutions like Nomi into its platform, Mews aims to continue enabling remarkable guest experiences and staying at the forefront of the evolving hospitality landscape.