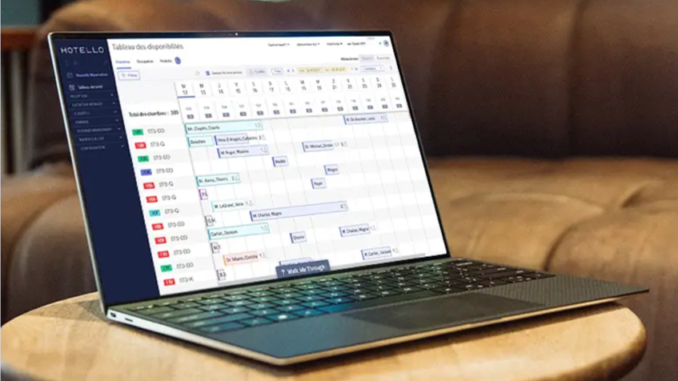 Mews, a hospitality technology and cloud-based property management system (PMS) provider, has acquired Hotello, a Montreal-headquartered cloud PMS solution for hotel properties. The acquisition will strengthen Mews's growth strategy in North America, particularly in the Canadian market. Additionally, it will further the company's commitment to delivering technology that simplifies and automates operations for modern hoteliers and their guests.
Founded in 2001, Hotello is a PMS provider that focuses on delivering an exceptional user experience and unlimited integrations. Its technology stack is designed to facilitate seamless communication between systems, people, and environments to make user and customer experiences simple and efficient. The technology solution provider has over 500 customers in Canada and the United States, with a team that has deep experience in technology enablement for hotel operations.
The Hotello acquisition is a significant milestone for Prague-based Mews, as it comes on the heels of the company's strong growth and momentum throughout 2022. Before Hotello joined Mews, the company had reportedly surpassed 400,000 beds in operation across 3,500 customers, with $2.8 billion processed via Mews Payments. The Mews Hospitality Cloud boasted more than 70,000 active monthly users.
In December, as reported here, Mews raised $185 million in a Series C funding round led by Kinnevik and Goldman Sachs Asset Management. This impressive amount far surpassed the typical venture capital fundraising in the hotel tech industry and sets Mews's valuation at $860 million, according to the company's founder, Richard Valtr. In comparison, Cloudbeds, a rival hotel tech company, raised $150 million in 2021, the highest hotel technology fundraising in recent years. The Series C fundraising brought the total amount raised to date by Mews to over $225 million.
Mews offers a comprehensive property management system designed to streamline and automate all operations for modern hoteliers and their guests. From booking to check-out, front desk to revenue management, every process is made more efficient, quicker, and better connected with Mews. The company's integrated Mews Payments ecosystem aims to ensure secure and smooth transactions.
Mews caters to a range of customers, from large chains like Accor and the Youth Hostel Association, to smaller groups and independent hoteliers. These customers rely on Mews for a variety of tools to manage reservations, payments, guest services, analytics, and shifts for hotel workers. Mews also offers a marketplace of 600 apps, allowing users to create one-stop dashboards that integrate with any other apps that a hotel may be using in its operations. The company serves hotels of all star ratings, from luxury to budget accommodations.
In the interest of transparency, Mews's founder, Richard Valtr, disclosed the company's valuation of $860 million. While the company is currently not sharing specific revenue figures, there are indications that this may change once certain milestones have been reached.
In recent years, Mews has reportedly been working to expand its focus from independent hotels with 50-100 rooms to larger mid-market hotels with 300 or more rooms. The company's plan is to continue concentrating on Western Europe while also expanding geographically. As of December, approximately 12% of Mews's revenue was reportedly generated from the United States, with the aim to increase this to 25% within the next two years. In addition, the company reportedly sees potential for growth in the Asia-Pacific region.
The Hotello acquisition was led by Mews Ventures, the company's venture and investment arm. Mews Ventures was launched to accelerate the technological transformation of the hospitality industry. The Hotello acquisition marks the sixth acquisition for Mews Ventures in recent years. Previous acquisitions include Base7Booking, Hotel Perfect, Cenium, and Bizzon, have all been in the hospitality technology space, with a particular emphasis on PMS providers.  Terms of this latest acquisition were not disclosed.