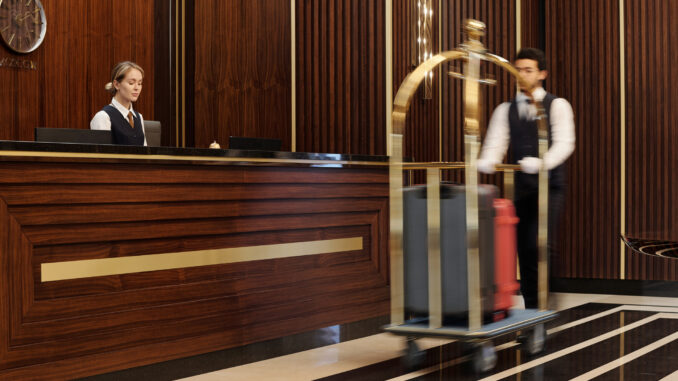 The hotel industry is currently facing a historic staffing crisis stemming from a variety of pressures. Firstly, the COVID pandemic sparked a wildfire of layoffs and resignations in the hospitality industry that led to a lack of qualified workers who could perform critical functions. Furthermore, non-manager wages have grown faster in the hotel industry than all other industries combined since 2019. And, somewhat ironically, the return of consumer travel since the end of COVID has actually compounded the problem. While occupancy is nearly back to pre-pandemic levels, employment is down 17 percent from 2019 levels (Source: U.S. Bureau of Labor Statistics).
Hoteliers are facing some of the toughest labor market conditions that they've ever faced. To overcome this staffing crisis, hoteliers need to explore all possible solutions to attract and retain qualified workers. The two primary levers hoteliers can pull to solve staffing issues are to increase productivity through technology and automation, and hire and retain more people.
Increasing Productivity
Other industries have found ways to reduce the labor burden through technology and there is no reason hoteliers can't attain the same level of success. For example, the airline industry has automated check-in and pre-ordering services on flights, as well as contactless in-flight payments. Banking automation has enabled remote deposits and digital payments.
And it's clear that consumers want to engage with innovative technology solutions that make their lives easier. Today, more than 70 percent of hotel guests say they prefer a contactless experience, with no need for handholding. Incorporating technology and automation in hotels not only reduces the workload on staff but also enhances the guest experience. The hospitality industry has a ton of opportunities to embrace technology and automate tasks across a property. Here's a quick overview of some of the tools that are already being adopted by today's leading hospitality players.
Guest Management Systems
Guest management systems (GMSs) provide hotels with a modern and efficient way to manage the guest journey, from pre-check-in to post-checkout. Contactless check-in and checkout allows guests to arrive at and depart a property without the need to visit the front desk. It can also allow hotels to offer upgrades and add-on amenities to guests from the time of booking through checkout, reducing the workload on reception staff.
Similarly, automated and direct communication between guests and hotel staff can reduce phone calls at the front desk, which frees up agents to spend more time focused on the guests physically in front of them. These digital tools can also provide information about the hotel and local attractions, enhancing the guest experience.
Staff Scheduling
Staff scheduling is another area where technology is being used to address the staffing crisis. Automated scheduling tools allow managers to create schedules quickly and efficiently, taking into account employee availability and labor laws. By streamlining these processes, hoteliers can also better manage their labor costs.
Payments
Food and beverage payments also use technology to improve efficiency. Contactless payment options such as Apple Pay and Google Wallet are becoming more popular, allowing guests to pay for their meals without having to handle cash or credit cards.
Robotic Assistance
Room service delivery is also being automated, with robots delivering food and drinks directly to guests' rooms. In the housekeeping department, industrial robots are now being used to vacuum bathrooms and meeting spaces, cutting down on the time it takes housekeepers to complete rooms and improving the contactless experience for guests in a post-pandemic world.
Attracting and Retaining Staff
One of the most important ways that hoteliers can improve their staffing levels is simply to make their properties more attractive to workers and to retain those workers. A recent Canary Technologies survey of hotel workers and guests showed that low pay was the most commonly reported reason why hotel workers left the industry. Now, digital tipping is becoming more common, enabling guests to tip housekeeping staff and other service providers through their mobile devices.
Surging Staff Sentiment About Tipping
The survey also showed that approximately 70 percent of hotel workers believe that hotel management has a duty to encourage tips to staff members, and nearly 80 percent of staff would be more likely to stay with their current property if their tips were increased.
Gaining a Competitive Advantage
While technology is not a one-size-fits-all solution and every hotelier moves at their own pace, the latest innovative solutions offer a ton of opportunities for hoteliers to embrace automation and increase productivity. And embracing it earlier will serve as an advantage to those that do. Driving automation on-property and leveraging solutions that streamline guest-staff interactions can alleviate many of the issues associated with the current staffing crisis and create better experiences for both hotel employees and the guests they serve.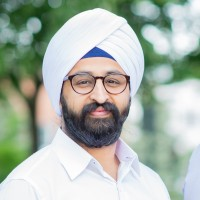 Harman Singh Narula is the Principal and Co-Founder of Canary Technologies, a leader in hospitality software solutions, alongside long-time friend and Co-Founder SJ Sawhney. Narula was previously a member of the Global Strategy team at Starwood Hotels and Resorts and a management consultant at Bain & Company, where he advised senior executives in hospitality and technology. He is a graduate of the renowned Cornell School of Hotel Administration and the Wharton School of the University of Pennsylvania.
Are you an industry thought leader with a point of view on hotel technology that you would like to share with our readers? If so, we invite you to review our editorial guidelines and submit your article for publishing consideration.