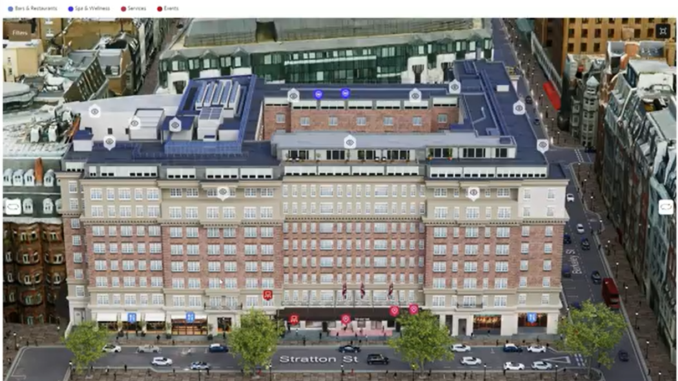 Radisson Hotel Group is embracing immersive digital experiences that enable customers to explore and book their properties virtually. The immersive digital experience includes 3D virtual venue tours that allow customers to interact with surrounding objects, explore the hotel spaces, and book their rooms seamlessly through a simple booking process. The project has been led by the Digital Experience Center of Excellence, a multicultural in-house team of digital experts who are responsible for bringing the online experience of Raddison's hotel portfolio to life.
The immersive experience has reportedly been a successful conversion booster for the group's Meeting & Events business. By integrating immersive experiences into their meetings and events booking engine, meeting planners can easily find the perfect event venue, explore the meeting rooms and different set-ups, and book or send a request for a proposal for a specific space. The immersive virtual tours provide them with floor plans, dollhouse views, and an exact digital replica of the hotel. In-house event teams can show different meeting room set-ups in real-time through smartphones or VR goggles. The immersive experiences have generated increased qualified M&E inquiries and booking conversions.
Raddison's localization strategy includes online journeys in 29 languages, personalized for more than 60 regions, which is a new record in the hospitality industry. The group is the first hotel company worldwide to offer this breadth of languages on its reservation system, reaching almost 70% of the people on the planet in their native language. Data shows that the local language conversion rate is on average three times higher in markets where English is not the main language. Visitors can now interact with the group's website and app in their own native language, overcoming any language barriers. This has had a positive effect on revenue, with some pages in local languages producing more bookings per hotel than websites in English.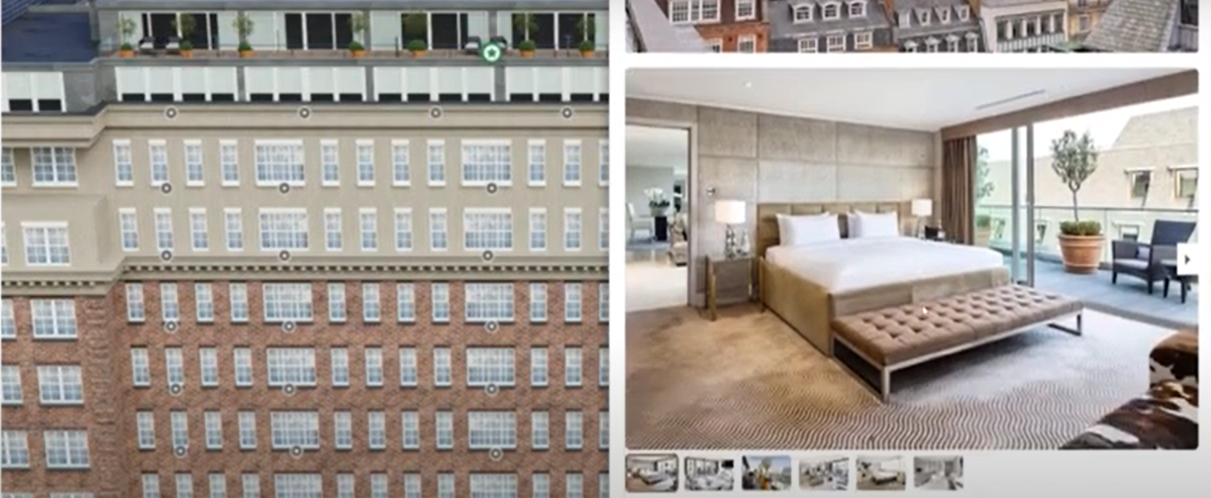 The personalized features are now available to users in more than 60 markets and have increased website conversions and reduced bounce rates. The group developed a solid personalization roadmap to reach customers using their local customs, colors, societal codes, and values on top of translation. Based on their location, users see local, relevant content related to destinations and hotels.
Radisson Hotel Group was recently recognized for its digital innovation and technological advancements as a winner at the CXA 23 Awards in two categories, including "Best use of Technology" and "Customer at the heart of everything – Strategy" with the projects of "Immersive experience to drive customer engagement and booking conversions" and "Localization at the heart of our digital experience."
The group's digital transformation strategy aims to provide a localized and personalized digital experience to its guests by embracing new technology innovation and immersive experiences. The next phase includes the rollout of immersive experiences across 100 hotels by the end of 2023. The goal is to extend the language offering further to 31 languages by the end of 2023.
The digital experience has helped the group to strengthen the trust and relationship they have with existing customers and has proven to be a great long-term investment as it has contributed to increased customer satisfaction and higher conversion rates. According to the company, the immersive experiences have delivered a +279% increase in the number of clicks, a +3.85% increase in average time on page, and +20.91% interactions in 2022 versus 2021 when these pages had only static images.
Radisson's digital transformation strategy is an excellent example of how businesses can leverage technology to provide their customers with a personalized and immersive experience. The group's approach highlights the importance of localizing the customer experience to overcome language barriers, and providing an interactive digital experience that allows customers to explore and book hotels from anywhere in the world.

Raddison has also recognized the importance of social media and has implemented a solid social media strategy to engage with customers and share localized content, from local recommendations and experiences to hotel events and promotions. Radisson has integrated social media in its immersive experiences, enabling guests to share their virtual tour experience with friends, family, and colleagues on their preferred social media platforms. Social media has been an essential tool for the Group to generate interest and drive direct bookings. Raddison has a strong social media presence with more than 1.3 million followers on its main Facebook page, almost 180,000 followers on Instagram, and over 40,000 on Twitter.
As part of its digital transformation strategy, Radisson has also invested heavily in data analytics to gain insights into its customers' preferences and behaviors, providing a more personalized experience. Raddison uses the data to create predictive models that help to anticipate guests' needs and preferences, improving the customer experience and increasing loyalty. In 2022, the Group launched a new proprietary data platform to enhance the customer journey, providing a seamless experience from the moment they visit Raddison's website to their stay at the hotel. The platform consolidates data from multiple sources, including social media, customer feedback, and booking data, to create a 360-degree view of the customer. The data platform has provided Raddison with a better understanding of customer behavior and has been invaluable in driving increased revenue through personalized marketing campaigns.
In 2022, Raddison launched its first augmented reality experience, which enables guests to visualize their room in real-time before they book it. The augmented reality experience uses the camera on the guest's smartphone to display a virtual image of the room they are interested in, providing them with a better understanding of the space and the opportunity to evaluate the room's suitability before they book it. Raddison is also exploring the use of blockchain technology to enhance security and data privacy, and machine learning to automate tasks, provide personalized recommendations, and improve the overall customer experience.