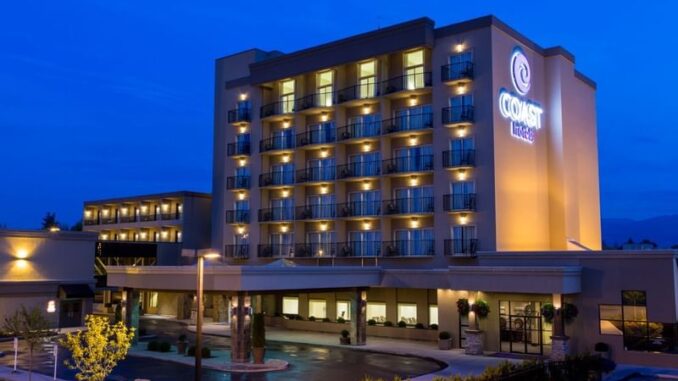 Shiji Group, a leading hospitality technology partner, announced today that it has installed its online reputation management platform Shiji ReviewPro across 16 Coast Hotels properties and 8 restaurants in North America. Coast Hotels is a leading Canadian hotel brand with properties across British Columbia, Alberta, Saskatchewan, Yukon, Alaska, Washington State, California, and Hawaii.
With the addition of Shiji ReviewPro, Coast Hotels will have the necessary tools to provide exceptional service and further improve their guests' experience. Shiji ReviewPro's innovative technology, global footprint, commitment to client support and training, and integration capabilities make it the ideal partner for Coast Hotels to build on their already-strong reputation and grow their business. The platform provides the Coast Hotels team with insights into guest feedback and helps them respond to reviews in real-time, resulting in improved guest satisfaction and loyalty.
"We are excited to partner with Shiji and leverage their expertise in guest feedback management to drive guest satisfaction and build our brand," said Brigitte Diem-Guy, Vice President of Revenue Strategies & Communication at Coast Hotels. "Shiji ReviewPro allows us to understand our performance and guest satisfaction levels across our properties, even before the guest arrives, to ensure we are providing the best possible experience."
Coast Hotels plans to expand the use of Shiji ReviewPro solution across several additional properties by the end of 2023.
"As we continue to grow our presence in North America, we are excited to partner with Coast Hotels to help drive their growth through guest satisfaction," said Kevin King, Chief Operating Officer of Shiji Group. "Shiji ReviewPro is an ideal solution for hotel brands that are committed to exceptional service and guest satisfaction, and we are proud to be Coast Hotels' partner of choice."
Does your company have news it would like to share with our readers? If so, we invite you to review our editorial guidelines and submit your press release for publishing consideration.