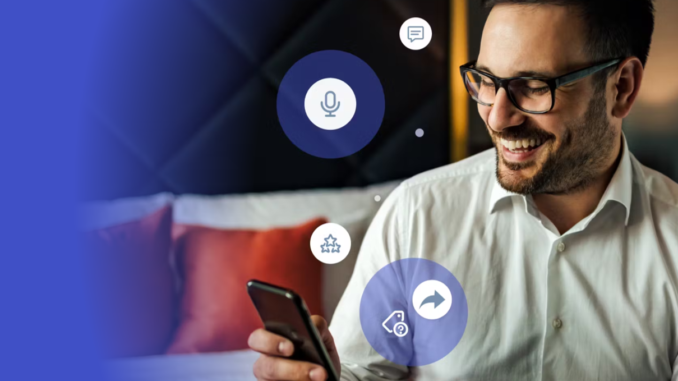 As travel is continuing to experience a comeback after the onset of COVID-19, the hotel industry is seeing a surge in demand among guests traveling for in-person experiences, including concerts and festivals. However, not all properties are successfully achieving an uplift in bookings amidst these events, sparking a need for hotels to make a difference and take actions that will appeal to and win over this key segment of travelers.
Here are five steps they can take to get started.
1. Collect and aggregate cross-channel customer signals throughout the entire guest journey
Hotels have the opportunity to listen in and gain a wealth of insights from the tons of customer signals — or data points — that travelers generate throughout the omnichannel guest journey, ranging from the research and booking phase to the on-site stay and post-visit experience.
Hotels can glean these learnings from customers' digital behavior during the booking process, contact center conversations, in-app and SMS guest messaging, social media mentions and online reviews. By aggregating all of these customer signals along with operational data and observed behaviors during the stay, hotels can gain a better understanding of the pain points guests might be facing before, during and after their stay. They can also unlock opportunities to improve every single part of the guest journey across channels and touchpoints at scale.
For instance, during the booking process, plenty can be learned from how potential guests interact with a property's website and app, such as how much time customers spend looking at FAQs, whether they have to utilize live chat for support before successfully completing a booking, or if they end up abandoning the booking process in frustration due to a website error or confusing experience.
Similarly, contact center conversations — across live chat, emails and phone calls — can reveal why customers are having to call for support in the first place, the sentiment of these conversations and whether hotel employees are able to help address customer concerns.
As another example, hotels can proactively leverage two-way in-app and SMS messaging to check in with guests as they arrive on site to collect feedback about the cleanliness and comfort of their rooms, and to see if anything can be done to improve their experience while they're still at the property.
2. Use AI and ML to analyze customer insights and uncover priority areas to optimize the end-to-end guest journey
Manually making sense of massive amounts of customer data hotels have available across touchpoints and channels is not a scalable task for hotel staff. That's why savvy properties are using AI-powered text and speech analytics to analyze these aggregated customer signals and identify key focus areas for maximizing the customer experience.
Text and speech analytics can instantly review structured data from surveys as well as unstructured data from social media mentions, online reviews, open-ended guest comments and contact center conversations to distill these various sources of insights into top themes, topics, trends and focus areas. This makes it possible for staff to get a clear picture of what's driving poor ratings and customer churn and what's leading to increased guest delight or repeat bookings.
3. Segment the property's customer data and insights
Hotel properties wanting to understand how to better meet the needs of guests traveling for live events in particular need to segment their customer data to narrow in on insights relevant to this group. By looking at customer feedback and experiences for this particular cohort, property managers will be able to see how these guests differ from hotel guests in general and what their specific concerns and priorities are.
To be able to segment these guests, hotels need to make sure they're asking travelers about the reason for their stay, whether that's during the booking process, in the app, when guests call into the contact center, as they arrive on site or via a customer feedback survey.
4. Democratize access to guest insights to the right team members within the organization to improve experiences in the moment
Too often, customer experience data is collected and shared with employees after the fact, when it's too late for hotel staff to take action and have an impact. That's a missed opportunity, particularly as hotels adapt to serving guests who may be visiting a property for the first time for a live event.
As organizations start aggregating and analyzing all of their customer data, it's crucial that the right team members have access to the right customer insights in real time to help them do their jobs — and meet guest needs — better.
For instance, housekeeping managers need to be looped into real-time guest feedback about room cleanliness, so they can address issues at the individual level in the moment, such as by assigning housekeeping staff to provide more thorough cleanings if needed, and at scale.
Similarly, marketing and digital teams can be kept in the loop as issues arise with a property's website or app, so they can make changes to streamline the experience in real-time. For instance, digital behavior analytic tools, such as session replay technology, can be used to get anonymized video replays of how actual customers are interacting with the company's website or app and determine why potential guests are abandoning the booking process before completing a transaction. In addition, contact center conversation transcripts may also offer insights to breakdowns in the digital experience, particularly if properties receive a spike in calls related to a website or app error.
Granting managers access to insights from customer reviews on channels, such as TripAdvisor and social media platforms, as well as from contact center calls, emails and live chat transcripts, can help them provide better coaching and training to staff in the moment to ensure customer-facing team members are communicating with empathy, reflecting the brand's values and resolving issues to drive customer satisfaction and loyalty.
5. Evaluate, iterate and optimize
As hotels identify the critical areas they want to focus on to improve the guest experience —  whether that's offering a complimentary late checkout to guests traveling for late-night events, add-on ride services for those attending 21+ events or discounts for large groups — it's important that they have the tools in place to measure the impact of these efforts. That way they can see whether the strategies that are being implemented are having a positive uplift on KPIs like bookings, revenue, and repeat visits.
Final Thoughts
Enhancing the guest experience is not a one-time activity. This needs to be an ongoing, continuous and iterative process. Hotels need to double down on improving experiences at the individual guest level and at the systemic level to boost outcomes at scale. The best place to get started is by listening to, analyzing and acting upon guest feedback, including both direct and indirect signals.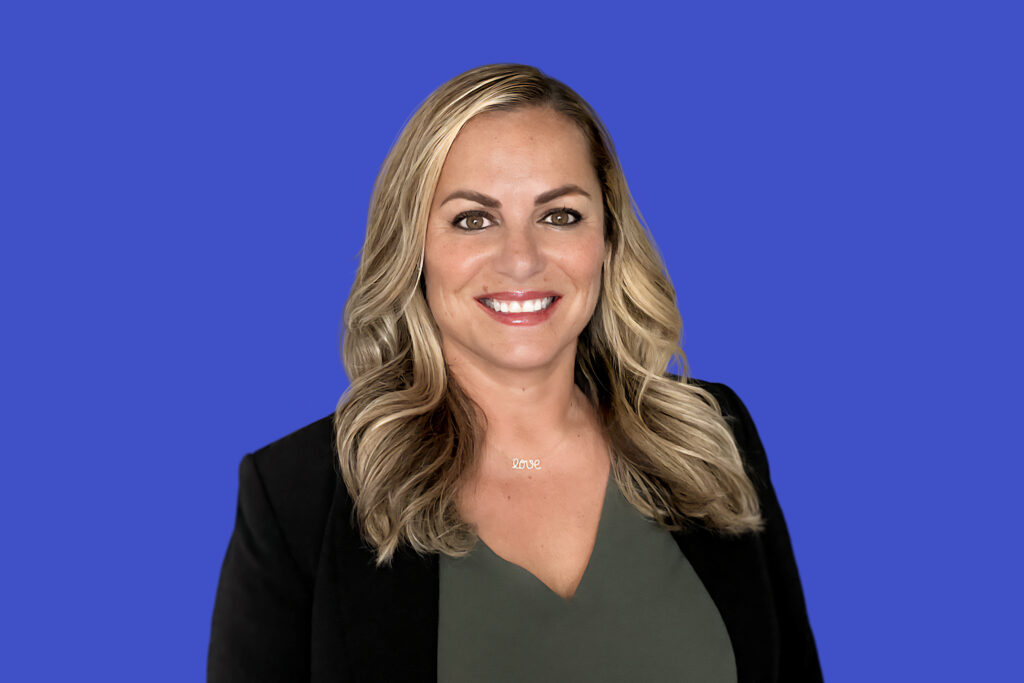 Lorena Kurtjian Hernandez is the Global Solutions Principal focused on Travel, Hospitality and Restaurants at Medallia. With over 20 years of experience in the travel industry, Lorena has a proven track record of delivering successful customer and employee initiatives that improve experiences and drive business outcomes. At Medallia, she leverages her expertise in customer experience strategy, data analytics, and marketing strategy to consult with clients across the industry and share CX best practices and innovative solutions to address industry challenges. Lorena has an MBA from University of Chicago's Booth School of Business and Bachelor of Science in Marketing Strategy from the University of Illinois, Urbana-Champaign. She is also certified in Change Management and a frequent speaker at industry events and conferences.
Are you an industry thought leader with a point of view on hotel technology that you would like to share with our readers? If so, we invite you to review our editorial guidelines and submit your article for publishing consideration.