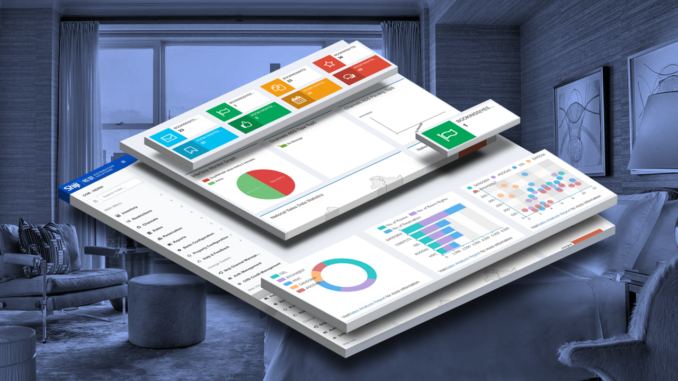 Shiji, the global hospitality innovator, has joined forces with Evention, a leading provider of financial reconciliation and gratuity management solutions for hotel finance operations. This collaboration aims to enhance financial processes within the hospitality industry, delivering improved efficiency and accuracy to hotel finance teams.
By utilizing Evention's automation solutions, Shiji customers will be able to simplify not only credit card reconciliation, cash management, tips and gratuity payroll, but also covers and stats reconciliation. These essential financial operations will become more efficient and less time-consuming, allowing hotel teams to prioritize exceptional guest experiences.
"We are excited to partner with Evention and bring their solutions to our customers. This collaboration aligns perfectly with our mission to offer innovative technology solutions that enhance efficiency and drive better guest experiences in the industry. With Evention's expertise, we can further empower our customers to optimize financial operations and deliver exceptional service," said Ryan King, Senior Vice President of Shiji Americas.
Mike Baldinger, Co-Founder & Managing Partner of Evention, stated,  "We are thrilled to join forces with Shiji to further empower hospitality customers globally by revolutionizing financial reconciliation and gratuity management with cutting-edge automation.  Our partnership and integration sets new standards for accuracy and control and enables hotel finance teams to eliminate manual tasks, streamline operations, increase accuracy, and enhance compliance. Together, we will improve financial processes, freeing up time and resources for hotels to focus on maximizing operations and enhancing both employee and guest satisfaction."
The partnership between Shiji and Evention is expected to bring significant benefits to Shiji's customers by automating financial processes, hotels can reduce errors, save time, and enhance operational efficiency. The streamlined workflows will enable hotel teams to allocate their resources towards enhancing guest experiences, ultimately driving customer satisfaction and loyalty.
Does your company have news it would like to share with our readers? If so, we invite you to review our editorial guidelines and submit your press release for publishing consideration.