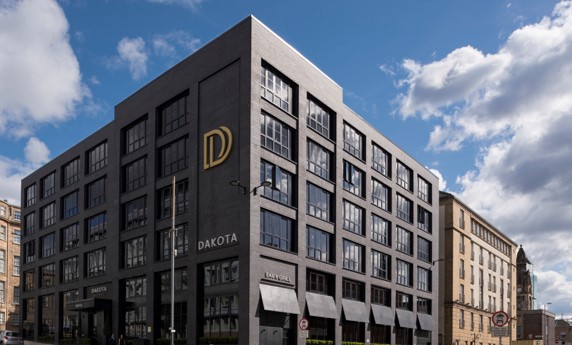 Dakota Hotels has selected leading hospitality technology solutions from Shiji Group, the global hospitality technology innovator. The hospitality group portfolio includes five properties across the UK, such as Dakota Edinburgh, Dakota Glasgow and Dakota Manchester. The hospitality company, known for its luxury lifestyle brand, was seeking technology to improve the guest experience in an effort to improve efficiency and guest satisfaction.
Looking for ways to improve their guests' experience and ensure their technology stack is adapted to the latest trends on the market, Dakota will implement Infrasys (POS) and Shiji Enterprise Platform (PMS) for all their hotels across the UK. to manage its properties across the country.
"We strive for ways to offer a better experience to our guests, as well as having a better understanding of their requests. In addition to it, having the ability to integrate our system with other third-party vendors and making sure that our technology stack meets the market's tendencies were factors that had an influence in our decision," said Dan Keeping, IT Manager of Dakota Hotels.
With over two decades providing services and technology solutions for the hospitality industry, Shiji has been growing its POS product Infrasys and cloud-based PMS Shiji Enterprise Platform across the globe and continues its growth across Great Britain. The project of implementing Infrasys and the Shiji Enterprise Platform is set to start next January and be completed by March of 2023.
"Offering digital transformation solutions to our customers continues to be our top priority. Through this new partnership, we are set to strengthen Dakota's technology stack with solutions that help them offer even better experience to their guests," said Wolfgang Emperor, Senior Vice President for Europe, Africa, and the UK & Ireland region.
Does your company have news it would like to share with our readers? If so, we invite you to review our editorial guidelines and submit your press release for publishing consideration.