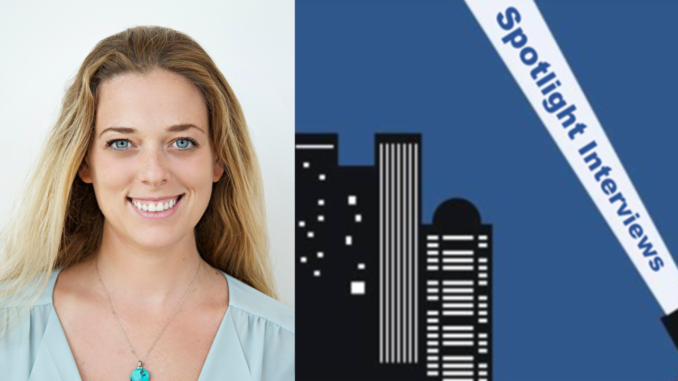 While living in San Diego in 2015, Amanda Szabo realized two things. Known for its beaches, parks, and inviting climate, San Diego had some incredible hotels to choose from, and this was as close to 'living in a vacation' as she would get. This gave way to her second realization. How can she experience those incredible local hotels, even if just for a day? After all, it didn't make sense to book an overnight room when she lived nearby.
This sparked the idea for ResortPass. Amanda quickly discovered that there has long been a demand for enjoying hotel amenities without needing to book a room overnight, but hotels didn't have a way to service this need. The concept presented an easy and profitable way for hotels to capitalize on an untapped segment of the market – hotel day guests.
Amanda was right. With countless hotels around the globe looking for new ways to attract guests, appeal to emerging traveler demographics, and boost their bottom line, the 'daycation' movement couldn't have come at a better time. Amanda uncovered an opportunity for hotels to earn revenue on under-utilized amenities and services, and with that, ResortPass was born.
I sat down with Amanda to discuss how her unprecedented idea has transformed how hotels define 'guests' and how guests can experience hotels in a whole new way.
Walk me through the early days of ResortPass. What was it like to launch a totally new concept? Were hotels and guests receptive early on?
I saw a need for this service and a gap in the market. I knew it was a win-win for both hotels and guests, so I made it my mission to develop an online booking platform for locals and travelers who aren't overnight guests to access resorts and hotels for the pool, spa, fitness center, and other amenities.
Hotels were very intrigued by the new concept and expressed an interest to further understand the 'type' of guest that ResortPass would bring. Recognizing this initial trepidation to opening their doors to a new type of guest, it became my first priority to develop a solution that would address and remedy those concerns. I worked very closely with hoteliers to gain a deeper understanding of their priorities, their challenges, and what kind of guest experiences they valued. From that, I created a platform tailored specifically to those needs.
Fast forward to today, and we have over 300 hotel partners across 24 U.S. states and plan to triple this number over the next year. We expanded partnerships with Kimpton, Rosewood, Hyatt, Omni Hotels, Loews, Hilton, Fairmont, Highgate, Sydell Group, Trust Hospitality, SBE, Host Hotels, and many more. We've also recently raised Series A funding from top-tier Silicon Valley venture firms who have backed tech companies such as Uber and Doordash.
Since the launch in 2016, more than 110,000 people have visited hotels by booking on the platform, and you've received almost 2,000 TrustPilot reviews averaging 4.5 out of 5 stars. Did you imagine ResortPass would see this level of success within a three-year timeframe?
Absolutely. Right from the start, I was confident that my idea had the potential to evolve into a massive business. The timing was spot-on, which is especially crucial when you're bringing an innovative product to market.
Today, we are seeing a heightened need to offer unique hotel experiences that go beyond accommodations. With a subsequent rise in competitive accommodation options, hotels have to implement new types of revenue streams and think about their properties in a different way.
How are you changing the way hoteliers think about their property and their guests?
ResortPass has essentially taken something that already exists one step further. Hotels are already monetizing various outlets to non-room guests by opening their restaurants and spa services to locals, their meeting spaces to corporate guests, and their event rooms to visiting guests. ResortPass simply segments out different sets of amenities and offers them to a new, engaged market. Hotels have always seen the value of their local community but haven't figured out how to fully leverage this market. Now, with our booking platform, management tools, and marketing, hotels can effectively tap into and benefit from the local market.
Our easy to use technology is another reason we've seen such a growing demand for our platform. When a ResortPass guest makes a booking on our site, the hotel immediately gets an email with all the guest information, the reservation is logged in the system and the guest checks into the hotel. Most hotel staff are already using a similar process with other partners. Without the need for tech integration and upfront costs, hotels begin to see measurable results quickly — even driving inventory sales at a margin in excess of 90%.
Moreover, leisure day guests are the ideal hotel guest. They are there specifically to enjoy the property and all it has to offer — from individuals and couples seeking quiet relaxation at a wellness spa to families looking for adventurous fun at beachfront resorts. On average, each ResortPass guest reservation spends a total of $250 on their experience, including on-site F&B.
What differentiates ResortPass in the industry?
ResortPass values price integrity and hotel brand protection. Our partner portal gives hotels full control over their offerings with the ability to set blackout dates, adjust availability, and set dynamic pricing. This becomes especially important as hotels navigate their busier and slower seasons.
What advice would you have for prospective industry leaders who hope to start their own company in the near future?
The hospitality industry is driven to keep up with consumers' changing behavior, preferences, and expectations. So, if you can ideate something that helps hoteliers to adapt and appeal to the modern guest, you should absolutely bring it to the table. It's essential to take the time to understand pain points, get close to the needs of hoteliers and guests, identify what solutions are missing, and apply those deeper understandings to the development of your service or product.
Introducing a new product and creating a new market also takes massive capital. Over the past three years, ResortPass has invested millions in marketing and technology. Through my journey, I've come to see that hotels are ecosystems comprised of different entities, many of which are supplied via a third party. And, while it takes time and effort to disrupt a longstanding marketplace, it's entirely possible with the right process in place.
Last, but certainly not least, what's next for ResortPass?
We will absolutely go global in the future, but right now, we are focused on building out and expanding within the United States. We see so many opportunities here that can go beyond our core business. This could be anything from encouraging hotels to offer more amenities and activities, to building out new types of offerings.
We will continue to invest in R&D to elevate the platform and guest experience at every touchpoint. ResortPass is committed to being a true partner that enables hotels to advance their processes and revenue potential across all aspects of their business. Ultimately, our goal is to optimize properties through their amenities and activities, whether for day guests or overnight guests.