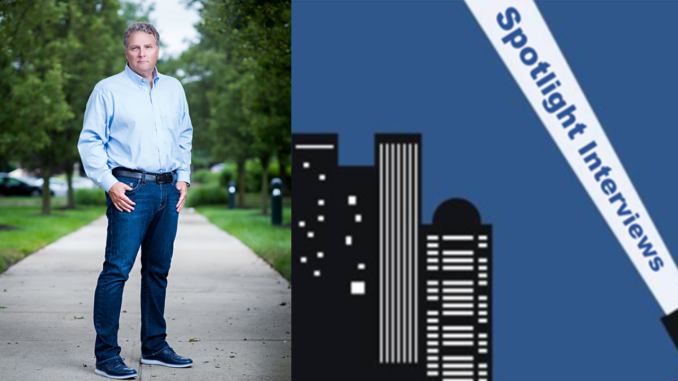 DJ Vallauri is Founder, President & CEO of Lodging Interactive. The company's social media marketing arm, commingle:engage, is dedicated to social customer service and reputation management for the hospitality industry. Handling over 500,000 hotel guest reviews, commingle:engage has become the world's largest provider of online reputation management services for the hospitality industry. DJ provides the overall company direction and continues to develop leading technology products and services for the hospitality industry. "As an entrepreneur running a company with so many smart and talented team players, I'm constantly motivated to develop new services that leverage our unique skill sets and capabilities while adding value to our client base," he says. "This is what keeps me up at night, it's just so exciting to go to the office every day."
Lodging Interactive has established itself as the largest provider of reputation management services for the hospitality industry, handling over 500,000 guest review responses annually. What was the genesis of the company and how has it evolved over time?
Having worked with multiple hotel companies for 30 plus years, it was always apparent to me that skilled marketing and technology resources were always a challenge. In fact, they remain a challenge even today. In early 2000, as corporate Vice President for Prime Hospitality, where I oversaw e-commerce initiatives for over 350 hotels we owned and managed, I started to wonder how small hotel management companies could effectively manage and leverage the emerging opportunities the Internet was providing.  In reality, they couldn't keep up with it all. That's where the light bulb went off in my head and when I decided to leave my six figure corporate job at Prime Hospitality to start a digital marketing agency exclusively serving the hospitality industry. I'm happy I made that move into entrepreneurship when I did and I have never looked back.
Conversational marketing is a big focus area for Lodging Interactive and a topic that you write about extensively. What, exactly, is conversational marketing? Why do you believe that hotel marketers need to master it in order to be successful in the future?
Conversational marketing is the new social media, but on steroids. Let's face it, we've all become part of what I call the 'want it now generation' and we want it on mobile and on our time. Regardless of when you were born, the 'want it now generation' crosses all generations and in addition to social media engagement we demand, travelers are increasingly direct messaging hotels. Hotel marketing executives need to embrace this shift in human-to-human conversational opportunities and engage with consumers at all times. Doing so builds loyalty and once loyalty is achieved, along comes the opportunities to market and sell to consumers. Conversational marketing is being there for customers 24/7 and 365 a year. 
To help advance the frontier on conversation marketing, Lodging Interactive recently launched RFPAssist Group Lead Sales System, which combines Facebook Messenger marketing automation with 24/7 customer service agents. How did this new solution come about? What are the benefits relative to other solutions on the market?
Today hotel sales managers face the same core issue we faced in the '80's. That is an inability to swiftly follow up with incoming group and social event RFP proposals. Our research indicates that very few hotel sales managers are responding to incoming RFP's within 3 hours. In fact, many take as much as 3-5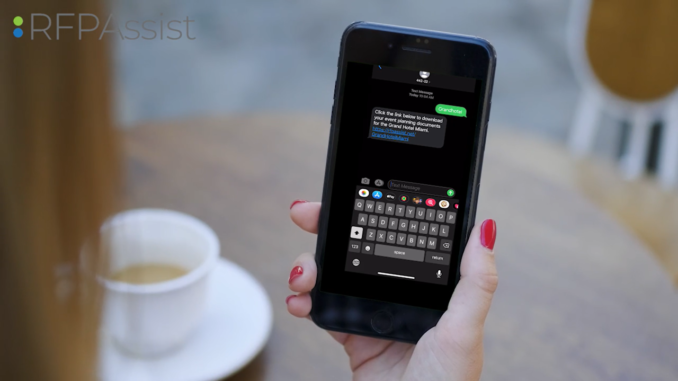 days to respond. As I pointed out earlier, the world is moving so fast and thanks to mobile technology we all have in our pockets, we've become part of the 'want it now generation' and if a business cannot respond to us nearly instantly we will simply move on to their competitor.
With RFPAssist we've solved the sales manager's RFP issue. We built AI automation on the Facebook Messenger platform which allows consumers to immediately download sales documents such as catering menus and wedding planning kits without having to wait for anyone at the hotel. This self-service environment is always available and so is our 24/7 Messenger Support Center which is responding to any customer direct messages and questions.  The result is an always on, always available sales lead generation service for hotels.
How does RFPAssist enhance the other services and platform capabilities at commingle:engage, which is Lodging Interactive's social media and reputation management division? Can you tell us a bit about these other capabilities and how they all fit together?
Sure. Having spent the last 12 years building out our commingle:engage social media division and its capabilities, we have put in place all the necessary support and operational systems to easily leverage into RFPAssist. For example, we already had our 24/7 Messenger Support Center up and running and understood what consumers want when engaging with hotels via private messaging. We believe RFPAssist offered the right solution to solve the core hotel sales issues and was an easy progression for us.
In October, Lodging Interactive rolled out a commingle:engage bi-weekly podcast covering the latest changes and updates announced on social media and what they mean for hotels. How did this series come about and what have been some of the key takeaways so far, for those of us who may not have had a chance to listen?
The world of social media and conversational marketing continues to move at breakneck speed, and we have an incredible amount of in-house expertise around this subject.  I never felt the hospitality had an educational channel for marketing managers let alone a podcast that could be consumed anytime which is why we started the commingle:engage podcast. This is only the beginning for us. We plan to continue to roll out other educational vehicles for the hospitality industry.
How is the hotel industry doing, on the whole, in terms of guest engagement? Are most hoteliers making conversational marketing a top priority? Is there still a lot of work that needs to be done?
That's a great question. Some are handling conversational marketing better than others, but, sadly, most have no clue.  I don't blame them. It's a direct result of wanted to achieve their goals and earning their sales commissions and bonuses. Earning the consumer's trust through conversational marketing is a longer term play than only focusing on quarterly results.
What will be the primary focus areas for Lodging Interactive this year, particularly in terms of enhanced platform capabilities and/or entirely new solutions?
We remain focused on building out our conversational marketing services and providing services to hoteliers that leverage the many forthcoming opportunities in the area of social media platforms. If you just look at what Facebook's Mark Zuckerberg announced last spring at the F8 Developers Conference you'll begin to realize that the social media world is about to be turned upside down, but that's for another discussion.