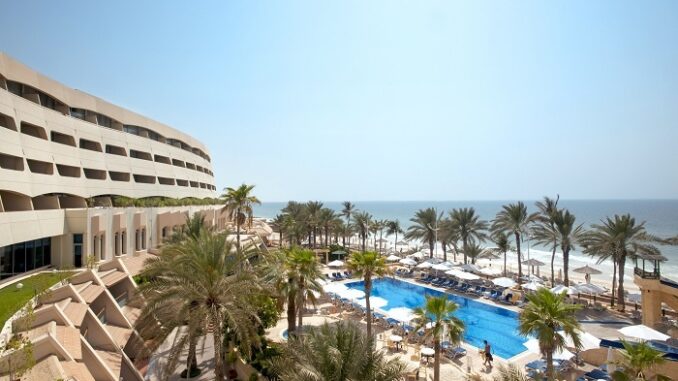 Nor1, the global leader in hospitality upgrade, upsell, and merchandising technology, is proud to announce that they signed the Barceló Hotel Group, the hotel division of the Barceló Group, to their growing list of prestigious clients. As part of the agreement, all four of the company's brands — Royal Hideaway Luxury Hotels & Resorts, Barceló Hotels & Resorts, Occidental Hotels & Resorts, and Allegro Hotels — will implement Nor1's AI platform to drive profits and personalized guest engagement.
This new partnership will expand Nor1's footprint in the Spanish and Latin American markets and provide an opportunity to support Barceló's global upsell program. Recognized for their devotion to the ultimate guest experience, Barceló selected Nor1's integrated suite of solutions to take their service offering to the next level and provide the best possible guest journey from the very beginning, and well past check-out.
"At Barceló, our guests trust us to provide them with excellence in every regard," says Sara Ramis, CMO at Barceló Hotel Group. "Our Customer Experience strategy sets us apart from the competition and is based on the differentiation and personalization of key moments in each guest's experience. We are very satisfied to be partnering with Nor1, whose technology will be easily implemented in our hotels and will allow us drive revenue from day one".
Recently voted as the Best Hotel Management Company at the World Travel Awards 2019, Barceló Hotel Group is the 2nd largest chain in Spain and the 29th largest in the world, with 251 4- and 5-star city and holiday hotels and over 57,000 rooms in 22 countries. The group also includes Ávoris, a travel vision with over 700 travel agencies on four continents, along with several tour operations, receptive operations, and an airline.
"Nor1's ability to quickly generate consistent conversions and revenue from the very first point of contact throughout the stay is one of many critical capabilities we deliver to customers like Barceló Hotel Group," explains Jason Bryant, CEO and founder at Nor1. "Barceló has high operational standards, an impeccable reputation, and shares our commitment to delivering exceptional value to guests through the power of advanced technology. We're very pleased to be combining our strengths in innovation with theirs and expanding our presence in Spain, LATAM, and Portugal."
Nor1's team is leading the industry in innovations with its real-time decision engine that uses machine learning and AI. Their suite of products includes PRiME®, eDirect, eReach™, CheckIn Merchandising™, eXpress Upgrade™, eStandby Upgrade®, and Upsell Intelligence Platform, which use powerful algorithms on more than 100 million unique buyer behavior records and 500 million upsell offers to identify underutilized inventory and provide targeted offers to help increase hotel's revenue and operations efficiency.
Does your company have news it would like to share with our readers? If so, we invite you to review our editorial guidelines and submit your press release for publishing consideration.