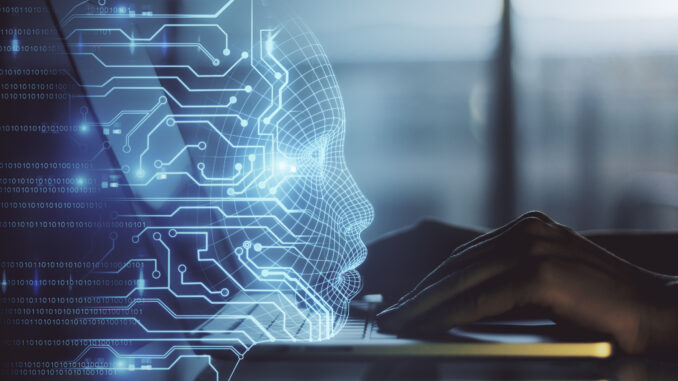 Artificial intelligence (AI) implementation has grown 270% over the past four years and 37% in the past year alone, according to Gartner's 2019 CIO Survey of more than 3,000 executives. About the ubiquity of AI and machine learning (ML) Gartner VP Chris Howard notes, "If you are a CIO and your organization doesn't use AI, chances are high that your competitors do and this should be a concern," (VentureBeat). Hotels may not have CIOs, but any business not seriously considering the implications of ML throughout the organization will find itself in multiple binds, from the inability to offer next-level guest service to operational inefficiencies.
Amazon is the poster child for a sophisticated company that is committed to machine learning both in offers ("personalized commerce") as well as behind the scenes in their facilities. Amazon Founder & CEO Jeff Bezos attributes much of Amazon's ongoing financial success and competitive dominance to machine learning. Further, he has suggested that the entire future of the company rests on how well it uses AI. However, as Forbes contributor Kathleen Walsh notes, "There is no single AI group at Amazon. Rather, every team is responsible for finding ways to utilize AI and ML in their work." It is common knowledge that all senior executives at Amazon plan, write, and adhere to a six-page business plan. A piece of every business plan for every business function is devoted to answering the question: How will you utilize machine learning this year?
Every hotel should ask the same question. How will our property use machine learning? It's not just a matter of gaining a competitive advantage; it's imperative in order to stay in business. In the 2017 Deloitte State of Cognitive Survey, which canvassed 1,500 mostly C-level executives, not a single survey respondent believed that cognitive technologies would not drive substantive change. Put more simply: every executive in every industry knows that AI is fundamentally changing the way we do business, both in services/products as well as operations. Further, 94% reported that artificial intelligence would "substantially transform" their companies within five years, most believing the transformation would occur by 2020.
Playing catch-up with this technology can be competitively dangerous as there is significant time between outward-facing results (when you realize your competition is outperforming you) and how long it will take you to achieve similar results and employ a productive, successful strategy. Certainly, revenue management and pricing will be optimized by ML, but operations, guest service, maintenance, loyalty, development, energy usage, and almost every single aspect of the hospitality enterprise will be impacted as well. Any facility where the speed and precision of tactical decision making can be improved will be positively impacted.
Hotels are quick to think that when ML means robotic housekeepers and facial recognition kiosks. While these are possibilities, ML can do so much more.  Here are just a few of the ways hotels are using AI to save money, improve service, and become more efficient.

Hilton's Energy Program
The LightStay program at Hilton predicts energy, water, and waste usage and costs. The company can track actual consumption against predictive models, which allows them to manage year-over-year performance as well as performance against competitors. Further, some hotel brands can link in-room energy to the PMS so that when a room is empty, the air conditioner automatically turns off. The future of sustainability in the hospitality industry relies on ML to shave every bit off of energy usage and budget. For brands with hundreds and thousands of properties, every dollar saved on energy can affect the bottom line in a big way.
IHG & Human Resources
IHG employs 400,000 people across 5,723 hotels. Holding fast to the idea that the ideal guest experience begins with staff, IHG implemented AI strategies to"find the right team member who would best align and fit with each of the distinct brand personalities," notes Hazel Hogben, Head of HR, Hotel Operations, IHG Europe. To create brand personas and algorithms, IHG assessed its top customer-facing senior managers across brands using cognitive, emotional, and personality assessments. They then correlated this with KPI and customer data. Finally, this was cross-referenced with values at the different brands. The algorithms are used to create assessments to test candidates for hire against the personas using gamification-based tools, according to The People Space. Hogben notes that in addition to improving the candidate experience (they like the gamification of the experience), it has also helped in "eliminating personal or preconceived bias" among recruiters. Regarding ML uses for hiring, Harvard Business Review says in addition to combatting "human bias by automatically flagging biased language in job descriptions," ML also identifies "highly qualified candidates who might have been overlooked because they didn't fit traditional expectations."
Accor Hotels Upgrades
A 2018 study showed that 70% of hotels say they "never or only sometimes" promote upgrades or upsells at check-in (PhocusWire). In an effort to maximize the value of premium inventory and increase guest satisfaction, Accor Hotels partnered with Nor1 to implement eStandby Upgrade®. With the ML-powered technology, Accor Hotels offers guests personalized upgrades based on previous guest behavior at a price that the guest has shown a demonstrated "willingness to pay" at booking and during the pre-arrival period, up to 24 hours before check-in. This allows the brand to monetize and leverage room features that can't otherwise be captured by standard room category definitions and to optimize the allocation of inventory available on the day of arrival. ML technology can create offers at any point during the guest pathway, including the front desk. Rather than replacing agents as some hotels fear, it helps them make better, quicker decisions about what to offer guests.
Understanding Travel Reviews
The luxury Dorchester Collection wanted to understand what makes their high-end guests tick. Instead of using the traditional secret shopper methods, which don't tell hotels everything they need to know about their experience, Dorchester Collection opted to analyze traveler feedback from across major review sites using ML. Much to their surprise, they discovered Dorchester's guests care a great deal more about breakfast than they thought. They also learned that guests want to customize breakfast, so they removed the breakfast menu and allowed guests to order whatever they like. As it turns out, guests love this.
In his May 2019 Google I/O Address, Google CEO Sundar Pichai said, "Thanks to advances in AI, Google is moving beyond its core mission of 'organizing the world's information.' We are moving from a company that helps you find answers to a company that helps you get things done" (ZDNet). Pichai has long held that we no longer live in a mobile-first world; we now inhabit an AI-first world. Businesses must necessarily pivot with this shift, evolving processes and products, sometimes evolving the business model, as in Google's case.
Hotels that embrace ML across operations will find that the technologies improve processes in substantive ways. ML improves the guest experience and increases revenue with precision decisioning and analysis across finance, human resources, marketing, pricing and merchandising, and guest services. Though the Hiltons, Marriotts, and IHGs of the hotel world are at the forefront of adoption, ML technologies are accessible—both in price and implementation—for the full range of properties. The time has come to ask every hotel department:  How will you use AI this year?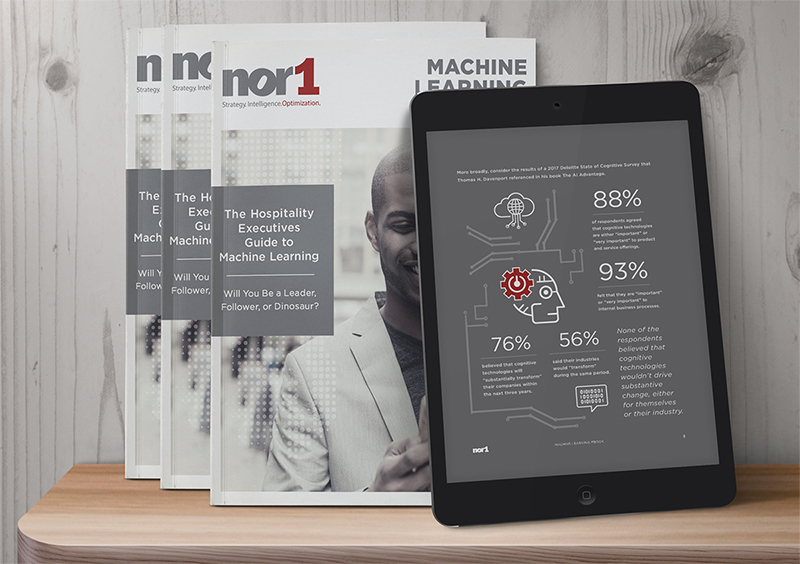 For more about Machine Learning and the impact on the hotel industry, download NOR1's ebook The Hospitality Executive's Guide to Machine Learning: Will You Be a Leader, Follower, or Dinosaur?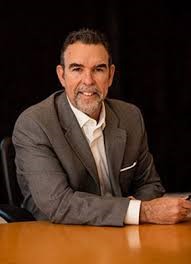 Jason G. Bryant, Nor1 Founder and CEO, oversees day-to-day operations, provides visionary leadership and strategic direction for the upsell technology company. With Jason at the helm, Nor1 has matured into the technology leader in upsell solutions. Headquartered in Silicon Valley, Nor1 provides innovative revenue enhancement solutions to the hospitality industry that focus on the intersection of machine learning, guest engagement and operational efficiency. A seasoned entrepreneur, Jason has over 25 years experience building and leading international software development and operations organizations.