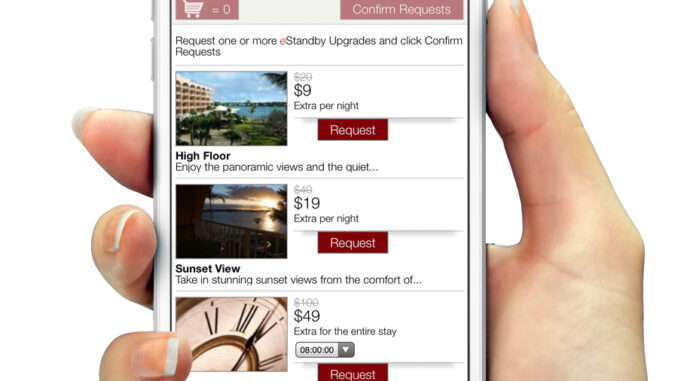 Looking at 2019 alone, the hotel industry seemed fairly stable, albeit with slowing growth. Occupancy dropped early in the year but stabilized a bit in Q3, while ADR continued to grow, though with less enthusiasm than some previous quarters. Some markets, like Manhattan, started to show signs of decline. However, in general, the modest health of the market means that there's still time to make strategic investments to combat the predicted economic downturn.
Notice I said strategic investments rather than cost-cutting measures. In the decade since the last recession, a number of studies have found that while 17% of companies suffered devastating blows during a recession, 9% of companies actually thrived afterward, "outperforming competitors by at least 10% in sales and profits growth" (How to Survive a Recession and Thrive Afterward, HBR). Staying afloat—even getting ahead—depends on a delicate balance between investing and cost cutting, the latter of which can include efficiencies, staff reductions, or both. On the investment end (the one most overlooked), hotels should turn to technologies that will bolster ADR and drive ancillary revenue.  One way to do this is via AI-powered upselling.
A Model for Strategizing
Deloitte's hotel and airline recession strategy relies on four pillars: customer loyalty, operational flexibility and efficiency, next-gen talent models, and data-driven decision making. It's no accident that data-driven decision-making directly underpins operational flexibility and efficiency.
Data-driven decision-making allows organizations to pivot more quickly and accurately. Machine learning (ML) data models and the corresponding applications that consider what offers are selected at what price and point in the guest journey respond immediately and accurately to changes in the market.
And data-driven decision-making creates operational flexibility and responsiveness, equipping a company with an elastic ability to respond to market and competitive challenges. For instance, AI-powered upselling technology allows hotels to use ancillary revenues to augment ADR and keep RevPAR stable or growing from season to season. When investing in technology, data-driven AI technologies are essential tools for maintaining rate integrity and guest service standards.
Cutting Rates Isn't the Answer 
The hotel industry naturally suffers during a downturn as consumers rein in travel budgets, and business travelers are asked to be more conservative in their spending. Luxury and full-service properties tend to be most affected, but all categories see negative shifts. In the past, hotels have been understandably reactive to downturns, cutting rates, reducing staff, and putting their budgets into marketing lower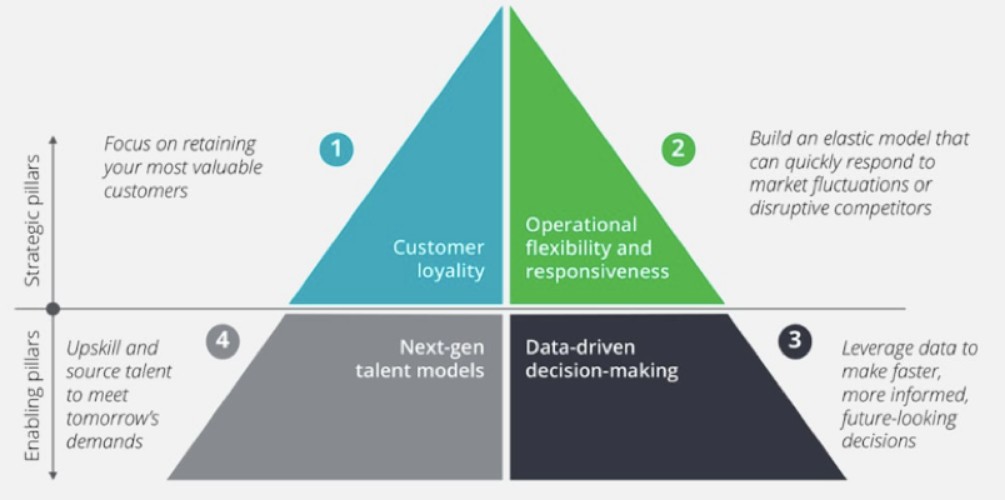 prices to capture new travelers. However, these tactics are reactionary rather than strategic. While they are sometimes necessary, hotels haven't been served well in the long-term by this approach. The recovery will take far longer than if hotels adopt a pragmatic approach: balancing investments with more conservative operational cuts.
While rates will naturally shift with decreases in demand, we also know that undercutting rates too aggressively undermines branding and guest expectations, thwarting recovery efforts. In short, cutting rates too quickly or aggressively isn't the answer. Utilizing AI technology, hotels can locate the exact price point a guest is willing to pay for a particular room, maximizing ADR rather than undermining it.
Hotels must continue to move forward, whether on capital improvements or technological advancements to come out ahead on the other side of a downturn. The pace may be slower, but, in a more competitive, technologically advancing market with vast amounts of supply, waking up even six months or a year down the road with the same operation as before a downturn can be an impossible setback. As Harvard Business Review notes, "Recessions can create wide and long-standing performance gaps between companies. Research has found that digital technology can do the same. Companies that have neglected digital transformation may find that the next recession makes those gaps insurmountable."
Rate Integrity & Upselling Through a Downturn
A study conducted by Cathy Enz, Linda Canina and Jean-Pierre van der Rest from Cornell University's School for Hotel Administration revealed that European hoteliers who maintained average rates above their competitive set generated higher revenue per available room, contradicting the long-standing belief that lowering rates will lead to more demand and better RevPAR. Instead of cutting rates, seek to maintain the highest possible rate and get the most from every occupied room.
Basic business sense dictates that selling more to an existing customer will have a greater impact than reducing rates and selling to new customers. For instance, upselling technology has even more value in a downturn when there are empty rooms or when guests are booking at the best available rate and standard room types. AI-driven upselling technology can predict what rate a guest is most likely to pay, making the chances of an upgrade in conservative times greater.
Further, it creates efficiency in the process, not only by creating opportunities for offers during the booking and before the stay, but also by taking the decision-making off the shoulders of the front desk agents when the guest arrives. Upselling technology presents the front desk agent with the right offer for the right guest, so the agent can pay attention to the guest, not to the PMS. Looking at every opportunity to both sell a room at the highest achievable rate as well as to increase the spend for each stay is vital to managing through the lower occupancy of a downturn while maintaining standards.
Conclusion
Scaling back when occupancy is down is inevitable but maintaining rate integrity and factoring technology investments should become a part of the strategic conversation now as part of a proactive approach to an economic downturn. "Companies need to think through not only which investments they'll make, but how their priorities might shift. Last time out, the focus was primarily on cost reduction as a means of survival… Heading into a new potential down cycle, companies have different options, and their investments and deals can be more forward-looking. Cost-efficiency is still in the mix, but the moves companies make today can also aim toward long-term growth," notes Deloitte.  Data-driven hotels with the right balance of smart technology investments and conservative cost cutting will find themselves far ahead of the others on the other side.
Key Takeaways:
Those Revenue Managers who will be least impacted by any impending economic downturn and that will be poised to exit from such a downturn most rapidly are already considering strategic options that likely include investment.
Always focus (in good and bad times) on maximizing the value of every single reservation and every single guest interaction through intelligence, real-time ancillary offers.
Upselling in a downturn using AI generates not only incremental revenue, but also generates operational efficiencies.
Jason G. Bryant, Nor1 Founder and CEO, oversees day-to-day operations, provides visionary leadership and strategic direction for the upsell technology company. With Jason at the helm, Nor1 has matured into the technology leader in upsell solutions. Headquartered in Silicon Valley, Nor1 provides innovative revenue enhancement solutions to the hospitality industry that focus on the intersection of machine learning, guest engagement and operational efficiency. A seasoned entrepreneur, Jason has over 25 years experience building and leading international software development and operations organizations.
Note: All product names, logos, and brands are property of their respective owners. All company, product and service names used in this article are for identification purposes only. Use of these names, and brands does not imply endorsement.