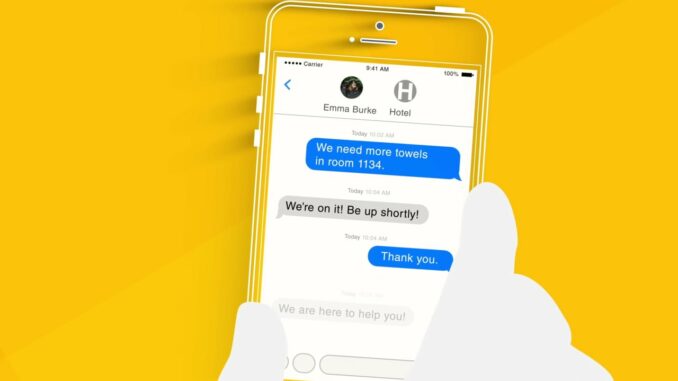 Hotel and guest engagement platform Whistle has been ranked the best Guest Messaging Software for the third consecutive year in the annual HotelTechAwards. After winning best Guest Messaging Software in 2018 and 2019, Whistle is honored to once again be the top-rated platform for the hotel industry in 2020. Whistle's cloud-based platform helps tens of thousands of hoteliers and millions of guests by streamlining communications and hotel operations.
Messaging has quickly become the preferred channel of communication for customer service in hospitality, and this has not gone unrecognized amongst Whistle's valued partners and customers. Hotels that have been quick to adopt a messaging solution have experienced a positive impact in their operations along with a huge competitive advantage.
"Great customer service and operational efficiency is a key differentiator for our customer base of quality hotel and lodging professionals," said Christopher Hovanessian, Whistle cofounder and CEO. "Whistle continues to boost customer service ratings and streamline internal procedures like none other. Hotels can remedy routine customer issues very quickly, freeing up hotel employees to focus on more complex customer service requests, thereby delivering exceptional customer service and building brand loyalty."
With Whistle, hoteliers experience the best flexibility with available integrations, along with more key functionalities including team collaboration, Artificial Intelligence, review collection, and endless automation.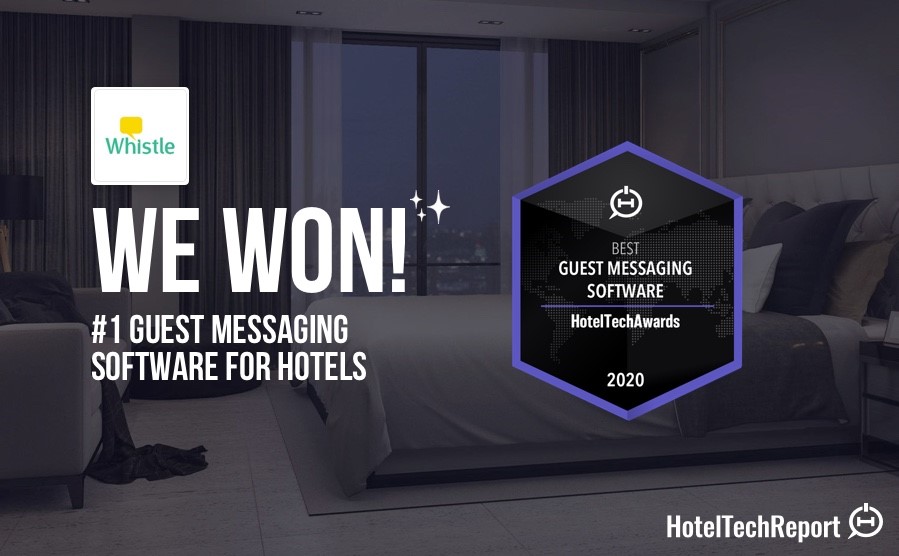 Read what hotels using Whistle are saying on HotelTechReport:
"What I like the most about Whistle is the convenience of having a messaging system to get a hold of our team without the hassle of using loud radios or running around to find them. Whistle makes getting our messages across so effortless" – Hotel Agent in Phoenix.
"Whistle has really put the guests stay in the palm of their hand! It is really easy to reach out to the guest and have them respond on their time and at their leisure. I also love the team member chat feature. I can message a manager to the front desk without the guest ever knowing!" – Hotel Agent in Helena.
"Whistle has been a great addition to our Operation Drive Guest Satisfaction. It's given our guests more freedom with a platform they are comfortable using to ask questions, present problems that can be rectified before departure, and even after departure to allow for questions to be asked. Overall a super helpful tool that's really driven positive results." – General Manager in Mississauga.
The HotelTechAwards (produced by Hotel Tech Report) announced the year's top rated hotel software companies and tech products based on thousands of hotelier ratings and other key data-points. During the HotelTechAwards hoteliers from the world's leading hotel companies across 100+ countries review the top tech products used at their hotels to increase operating efficiency, drive revenue and improve the guest experience. This data is used to identify the best hotel tech products and organizations.
Does your company have news it would like to share with our readers? If so, we invite you to review our editorial guidelines and submit your press release for publishing consideration.