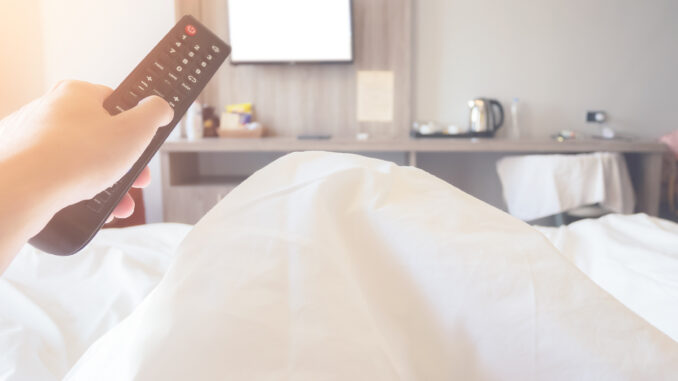 If you're like most people, you run a quick Google search when you're looking for somewhere to stay during your next trip. If such a search returns a number of negative reviews about a hotel you're considering, chances are you will consider a different option.
It's more important than ever for hotel properties to do everything within their power to improve and optimize the guest experience. The happier your guests are, the more likely they will be to write positive reviews (or at least avoid writing negative reviews), which, over time, could translate into more and more travelers choosing to stay at your properties.
One of the easiest ways to improve guest satisfaction at your hotel is by investing in modern hospitality TV services designed to give guests the same experiences they enjoy from the comfort of their own homes.
With an advanced high-speed network and the right hospitality television solution in place, you can offer your guests a number of must-have amenities, including IPTV, OTT, and customizable property content.
IPTV
Internet Protocol Television (IPTV) is television content that's delivered over the Internet—and not over traditional cable networks. Using IPTV, guests can access the content they want to see at their own convenience; it's available on-demand.
IPTV is versatile by design. In addition to letting guests customize their experiences, IPTV can also help Hospitality properties deliver other important data to guests—like information about events that are taking place in the vicinity or areas of interest (e.g., restaurants, museums, and other tourist activities).
OTT
Over-the-top (OTT) content is content that's delivered over the Internet—and not through traditional cable or satellite providers. Services like Netflix, Amazon Prime Video, and content delivered via casting devices, like Google Chromecast or Roku, are all examples of OTT content.
According to a recent study, 51 million U.S. households already consume OTT content. More and more of them are expected to do so in the future.
As a hotel, you want your guests to feel right at home when they stay on your properties. One way to do that is by giving guests the opportunity to watch their favorite shows and movies on services that they're familiar with.
With the right video solution in place, guests won't need to log in to their favorite services with their own credentials—which could increase the risk of an unauthorized individual accessing their personal accounts. Instead, they can opt to use whichever OTT services they want, and those services will automatically disconnect when they check out, ensuring guests won't incur any charges other than what they've agreed to pay.
Customizable Property Content
An easy way to increase guest satisfaction is to go above and beyond by providing your guests with more than just a place to lay their heads each night and a television that lets them watch their favorite shows. One way to do that is by investing in a hospitality video solution that enables your hotel to display property and brand-specific information on your guests' televisions.
For example, you might decide to customize your video offerings by adding information about property amenities, in-room and on-site dining options, guest services, and local attractions. The easier you make it for your guests to have a good time during their stay on your property, the more likely you will be to increase guest satisfaction—and deliver more ROI to your business.
Ready to Upgrade Your Hotel TV Services?
Delivering exemplary guest experiences starts with doing everything you can to mimic or even enhance the in-house experience your guests live every day. By upgrading your hospitality TV services, you can give your guests access to all endless content, OTT applications, and customized property-specific information.
Those great experiences might translate into positive customer reviews that encourage even more guests to consider your property the next time they're coming to town. And that's the ticket to a thriving business that's well-positioned to drive guest satisfaction.