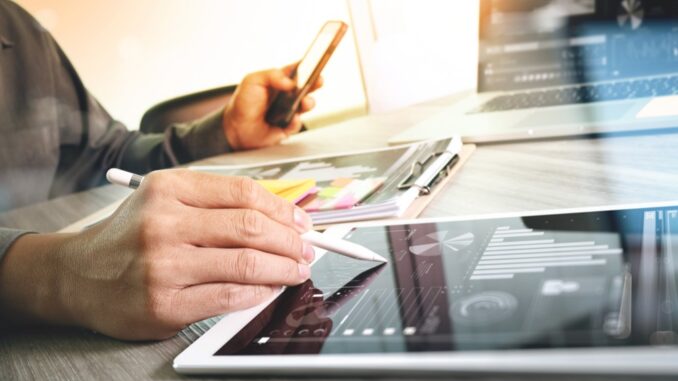 Hospitality is seemingly a perpetual state of transition, and industry leaders agree; 2020 is positioned to be a truly pivotal time for travel. Embracing the influence of modern trends and guest expectations, hoteliers are aptly switching gears.
Moving beyond the formerly known confines of legacy infrastructure, hoteliers are looking to implement technology "stacks" that inspire a more agile, mobile, insight-driven and personalized hospitality model. By working closely alongside technology vendors, hoteliers have helped to establish a collaborative environment that sets a higher bar of technological excellence moving into the future.
That being said, we've also come to an industry-wide realization that there is simply no one-size-fits-all solution. In the case of hospitality technology, the "jack of all trades, master of none" adage typically rings true. Instead, the best infrastructure is often that which leans on the collaborative functionality of various best-in-class applications or platforms. After all, there are various technologies that, together, will determine the success of the guest experience across each stage of the guest journey.
Whether relying on a PMS, CRM, dedicated service quality management platforms, or all of the above, hoteliers should be able to streamline both the guest and staff experience while reducing costs, aggregating data, and enhancing efficiency across all meaningful touchpoints. When considering investing in any new technology solution, hoteliers should keep the following checklist in mind.
Is the Platform Cloud-Based?
Whether you're considering a dedicated service quality optimization platform, PMS, CRM or POS, selecting a solution that is cloud-based should be top of mind. Not only does it inspire a more agile service approach, but cloud-based technology also helps to enhance data security and minimize on-going, costly maintenance and update requirements.
Is your Infrastructure Optimized for Mobile?
Mobile functionality, across all aspects of hospitality (both staff-facing and guest-facing), is undeniably paramount. From mobile check-in/out and keyless entry for guests, to mobile service management applications for staff, mobile-centric technology will empower a more responsive and intuitive service model.
Does the Application Offer an Open API for Easy Integration?
Let's face it; software is only as good as its API. As hoteliers work to build the perfect operational 'stack' of modern management platforms and applications, it's increasingly important to select tools that allow for seamless integration. Fortunately, those platforms designed with open APIs and channel management software will assimilate seamlessly into a hotel's existing infrastructure, while allowing for future growth.
Is it Intuitive and User-Friendly?
Modern management technology can't effectively enhance staff productivity if it isn't easy to use. To ensure staff adoption, hoteliers should seek out vendors which prioritize the staff experience, offering a solution that requires limited training and an intuitive, easy to learn platform.
 Will Your Team be Offered On-Going Service and Support?
Ultimately, hoteliers should feel confident answering the question, "will this vendor support our continued success?" Rather than relying on a technology provider that is focused solely on the initial transaction and sale of the application, hoteliers should seek out those vendors who offer an on-going partnership. Each platform and application added to a hotel's operational infrastructure should boast the potential of more extensive capabilities, along with on-going vendor management of hardware updates, bug fixes, and more.
 Does the Platform Focus on Service Quality?
Different platforms will serve a different purpose. However, there is a central purpose that should unite each application at work within your management tech stack: service quality.
Especially in this era of online guest reviews, a hotel's ability to manage service quality directly impacts its on-going success. When considering a new tool, hoteliers should be able to confidently answer the question: Will this help my staff to enhance service quality across touchpoints, in a long-term, scalable manner? Will this enhance productivity, minimize delays, and empower a more efficient day-to-day service model? 
Can Staff Communicate Seamlessly Across Departments?
Communication breakdowns are, more often than not, a critical threat to service quality. Hotels, especially those of larger scale, require the on-going, collaborative effort of multiple service departments at any given time to leave a positive, lasting impression on guests. Traditionally, hotels relied on a rather fragmented, manual model. Front desk staff were unable to leave their station, while other integral departments were left to provide updates and reporting via manual, paper-based methods or radios.
With this in mind, staff members should have access to technology that opens up communication pathways, via a mobile or handheld device, to ensure timely response processes and escalation procedures. After all, a team that can communicate easily and instantly is more likely to work together in a well-executed, service-centric manner. Ideally, hoteliers should invest in a platform that seamlessly unites their maintenance, housekeeping, and service departments to ensure the highest tier of service is provided across the entirety of the guest experience.
Are all Departments Accounted for?
The guest experience is derived from the culmination of efforts across various departments of a hotel. It's not enough for the hotel grounds to be well-maintained and memorable if the front desk service is lackluster. Just the same, it's not enough for the front desk service to be exceptional if the housekeeping department is unable to keep up with guest requests due to a faulty, legacy system. It takes a village, after all.
From housekeeping to maintenance, inspection requests, service, and more, it is absolutely integral for hotels to invest in management solutions which account for every department that lends influence to the guest experience. Is your housekeeping department supported with an application that helps to streamline scheduling, task assignment and escalation, and enhance productivity? What about your maintenance team?
With the right management tools in place, hotel staff can drastically reduce task completion time, while establishing intelligent processes that empower a more attentive focus on service quality and brand standards.
Is Personalized Service Streamlined and Scalable?
Guests today crave a personalized experience. From pre-stay to post-stay, hotels are expected to get to know their guests, understand their unique preferences, and shape their offering and communications according to that profile. Leveraging more efficient operational technology that works in lockstep with intuitive management platforms, staff are freed from the limitations of legacy technology, and able to engage with guests on a deeper level.
Not only that, but the provision of guest-centric, mobile technology creates the opportunity for enhanced guest data aggregation across platforms, which, in turn, helps hoteliers to identify a holistic profile of each guest. Armed with this data, staff can develop more meaningful relationships with guests and, ultimately, contribute to a memorable and scalable personalized experience.
 Can the Platform Help you Identify Service Gaps?
 When it comes to service optimization, hoteliers and their teams should never be left guessing. Not only should any modern management platform help to boost efficiency, enhance service and inspire guest loyalty, it should also give your hotel better access to guest data. With the right information aggregated into collective insights and detailed reports, hoteliers are able to anticipate needs, identify gaps in service, and continuously surpass expectations.
In this tech-driven era, the platforms which hoteliers invest in play an integral role in the on-going success of a hotel. Building the perfect 'stack' of operational technology and management platforms is no small task, but it's an undeniably important undertaking as the hospitality industry continues to grow and evolve.
Hoteliers, how do you feel about your current technology stack? Does it support the goals you have for 2020 and beyond? Or is it time for an upgrade?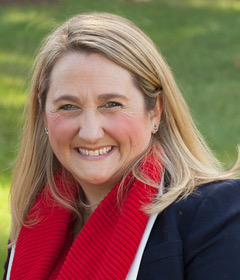 Karen O'Neill is President, Americas for Knowcross, a trusted partner to some of the world's most well-known global brands, with a focus to grow and manage the company's operations and sales initiatives in the Americas region. Knowcross' game-changing products for housekeeping automation and workflow management are a must for hotels globally, to meet the growing needs and expectations of customers. She spent fifteen years with MICROS Systems where she held various positions in project management, major account management and sales and strategies. In her last role as Vice President; Hotel Sales and Strategies, Karen worked closely with leading global hotel chains, independent properties and management companies on their technology strategy, system selection and deployment. Karen also founded KnockOut Hospitality Consulting, LLC. to assist hotel clients in streamlining and managing key operations. In October 2015, Karen joined StayNTouch, a leading SaaS property management system provider as the Vice President of Sales and Marketing.